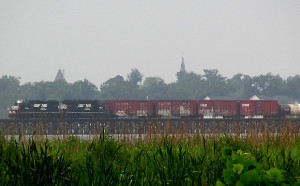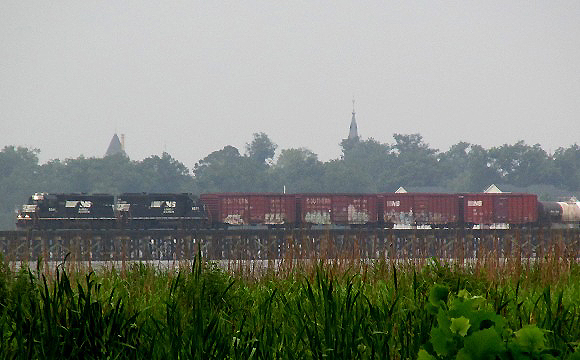 12th: A Man Called Ove, 2:30p.m. and 7:30p.m. in Craven Community College's Orringer Auditorium. Call 252-633-2618.
12th: ArtWalk throughout Downtown New Bern, 5:00p.m. – 8:00p.m., presented by the Craven Arts Council at the Bank of the Arts. 252-638-2577.
12th: ARTcrawl presented by the Greater Good Gallery, 5:00p.m. – 8:00p.m. at the Isaac Taylor House and Gardens, and numerous locations in Downtown New Bern.
12th: Uncorked – A Wine Tasting, 5:00p.m. at Nautical Wheelers of New Bern. Call 252-514-2553.
12th: Potter's Throwdown 2018, 5:00p.m. at the Craven Arts Council Bank of the Arts. Call 252-638-2577.
12th: Dennis Warner in Concert, 7:30p.m. at the Trent River Coffee Company. Call 252-646-4657.
12th – 14th: Bonnie and Clyde, Fri – Sat: 7:30p.m.; Sun: 2:00p.m. at the New Bern Civic Theatre. Call 252-633-0567.
13th: Fantastic Fiber Arts Day, 8:00 a.m. – 2:00 p.m. at the New Bern Farmers Market. Call 252-633-0043.
13th: New Bern Heart Ball, 6:00p.m. – 11:00p.m. at the New Bern Riverfront Convention Center. Presented by the A.m.erican Heart Association of Eastern NC. Call 800-242-8721.
13th: Blues Concert: Arthur Shuey, Dave Thompson, and Simon Spalding, 7:00p.m. – 10:00p.m. at the Trent River Coffee Company. Call 252-514-2030.
13th: Chicago meets The Wiz – Theatre Benefit, 8:00p.m. at The City Laundry. Call 252-876-7007.
14th: Martin Luther King Legacy Celebrations Banquet, 6:00p.m. – 9:30p.m. at The Flame Catering and Banquet Center. Call 252-514-8641.
15th: Annual Dr. Martin Luther King Jr. Memorial Service, 12:00p.m. – 3:00p.m. at Clinton A.M.E Zion Church, 1015 Church St. Call 252-571-7766.
There are also all kinds of things to do in and around town. To name a few, take advantage of over 20 parks and 3 recreation centers maintained by New Bern Parks & Recreation and Craven County Recreation & Parks. Play disc golf at Glenburnie Park and Creekside Park, roller skate at Rollerland, go horseback riding at Equidae Farms (288-9706), or check out the Bear Towne Escape Room.
Visit the New Bern-Craven County Library for free classes, reading programs, movie rentals, etc.
Watch a movie at Neuse Blvd Cinema or Bear Town Cinema 6.
Take a self-guided walking tour or have locals take you on a tour: Pedi-Bear Tours (649-3839); Scenic Airplane Ride by Tradewind Aviation (636-0716); Tugboat of New Bern Cruises (919-306-5712); and Trolley Tour (637-7316). Call New Bern Tours for more options (637-7316).
Tour the New Bern Civil War Battlefield Park. It's not only for Civil War Buffs, but it's a perfect place to take a walk in the woods (with your dog), picnic, or sit on a bench and watch the wildlife.
Take a walk in the woods in the Croatan National Forest. The forest's habitat has carnivorous plants like the Venus flytrap, pitcher plant, sundew, butterwort, bladderwort among other exotic plants. The Croatan spans approximately 160,000 acres and is located in New Bern's backyard. It's a sanctuary for black bear, deer, wild turkey, quail, coyote, bald eagle, beaver, bobcat, porcupine, American alligator, red-tailed hawk, and other wildlife you may see. For maps and more information, talk to the people at the Croatan National Forest's Ranger's Station on Hwy 70 E (638-5628).
Listen to our latest Podcast to hear more about the latest happenings in New Bern and Beyond:

If you don't have time to listen to the entire episode, click here to see the show notes and listen to parts of the episode.
What are you doing this weekend?
Tell us what you think sending us an email. Visit New Bern Now's Facebook page or sign up for the latest updates by submitting your email address in the right margin on New Bern Now's website.
Wendy Card