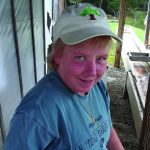 Editor-in-Chief, Wendy Card, founded New Bern Now in April 2009. There were a number of reasons she developed the website. While stationed in Washington DC, she had 30 days to transfer to Naval Hospital Cherry Point and didn't know much about the area. She was frustrated because there wasn't a central location on the Internet for information about New Bern. Wendy retired from the Navy in Oct 2007. When our economy dived, she was trying to find her way in life and decided to give back to the community by creating a website that provided a "One Stop, Information Shop" to help people find out what's happening in our community along with creating a free business listing to help business owners who couldn't afford to advertise. Since then, New Bern Now has grown into a reputable local news and information website, magazine and podcast/radio show. Let her know what you think by sending an email or calling 252-259-6853.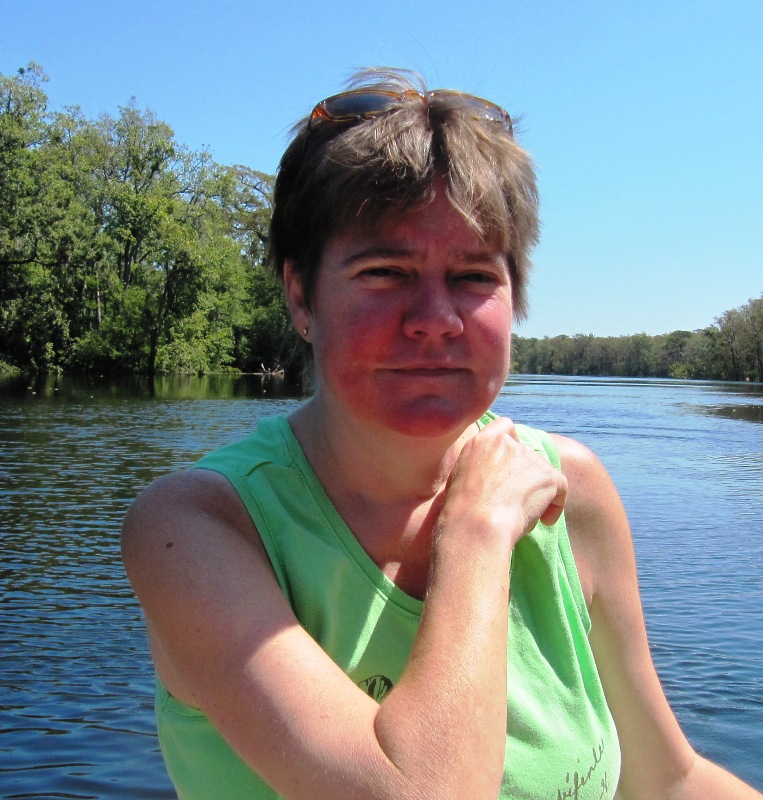 Executive Advisor, Laura Johnson, has been helping New Bern Now since 2009. She's dedicated countless hours and effort distributing the New Bern Now Magazine.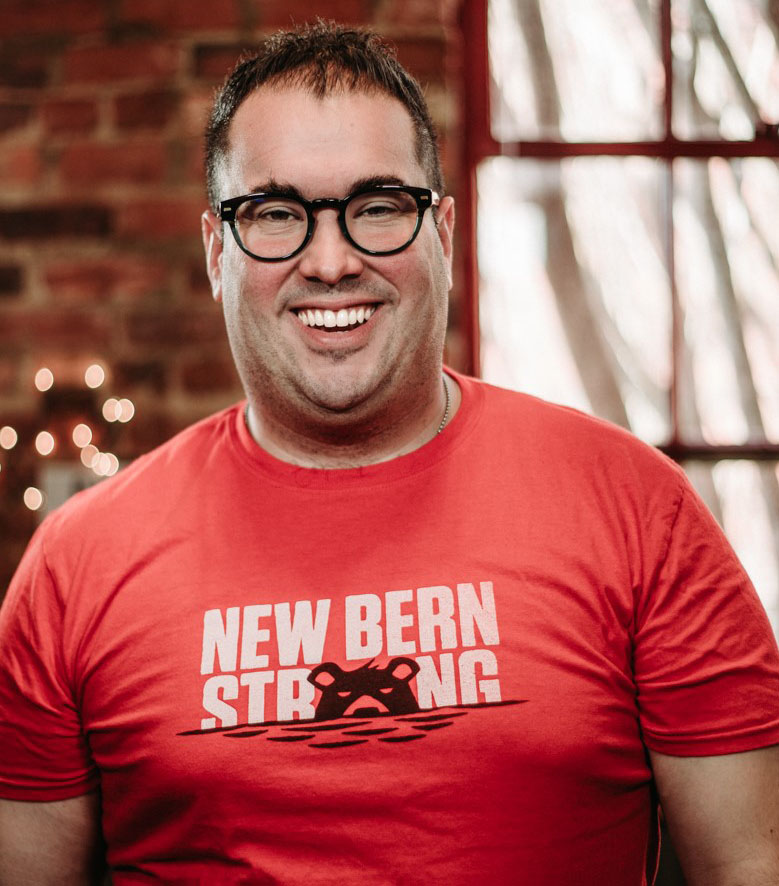 Journalist Brad Poirier is a busy Entrepreneur and owner of Bear City Impact. Creatively, he hosts a podcast called The Morning Impact which is a weekly live interview with local personalities and business owners. In addition, he creates weekly marketing content on his YouTube channel and Instagram, along with The Bear City Youniversity, his online blog.
Since moving to North Carolina, he's been helping local businesses get online through website design, social media coaching, and video and photo production.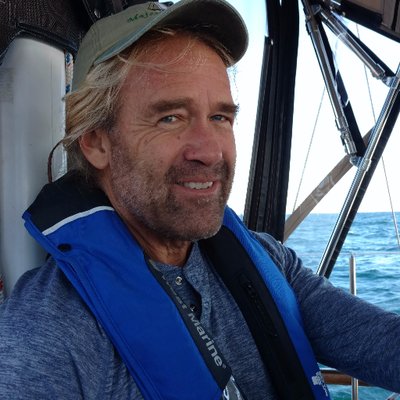 Journalist, Captain Dave Backus. He's originally from Buffalo, NY and has lived aboard his sailboat in New Bern for the past 10 years. He owns and runs Cruise The Neuse Boat Tours.  Sailing is his passion as he's logged more than 20,000 miles crossing various oceans in the last 20 years.  He loves being part of the New Bern scene.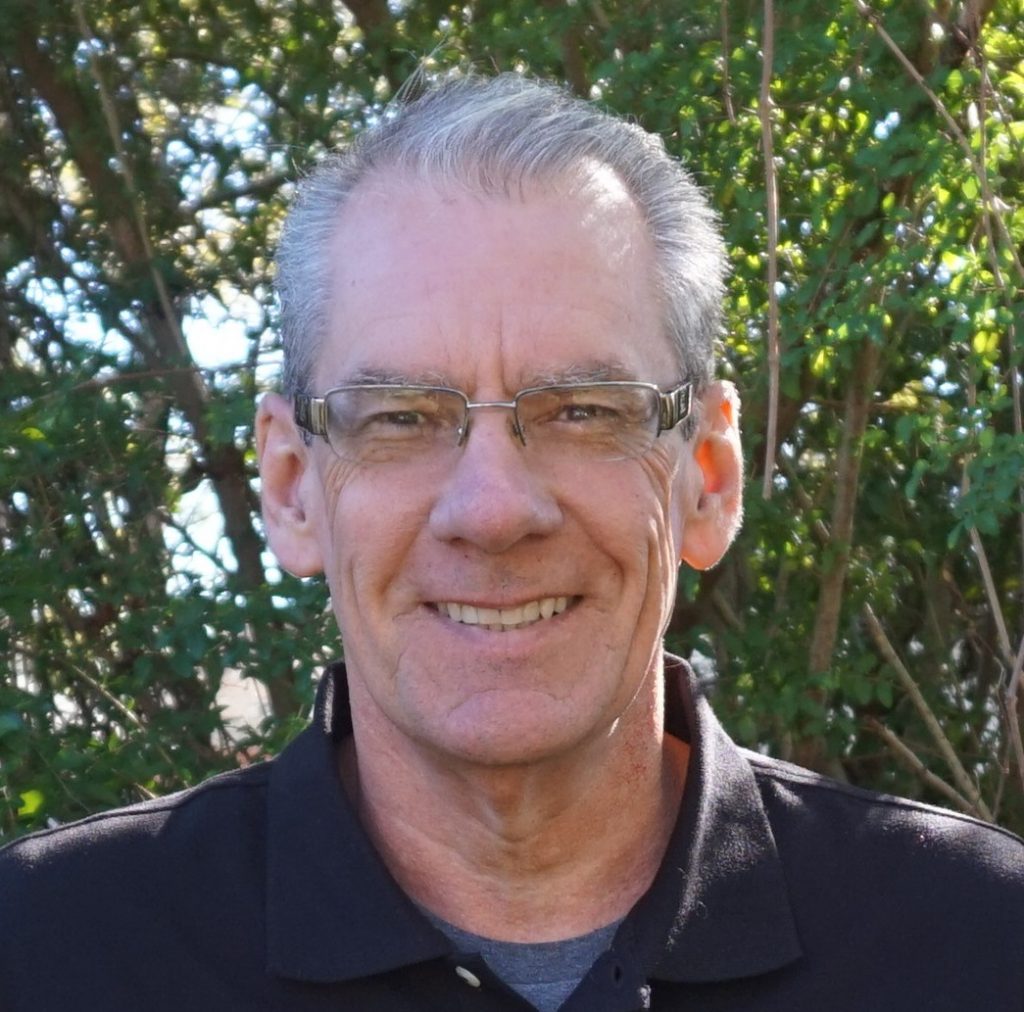 Real Estate Corner with Blaine Staat of Weichert Realty – At Waves Edge. Born in the North, raised in the South, Blaine started his career as a Nuclear Machinist's Mate in the U.S. Navy Submarine force, and has since accumulated a diverse history across a variety of global corporations, non-profit organizations, and small businesses, including several of his own. In addition to his present occupation as a Realtor in the New Bern office of Weichert Realty - At Wave's Edge, he is a husband, father, writer, runner, & baker. He believes people are more important than profit, dreams are essential to happiness, and enriching the lives of others is the only legacy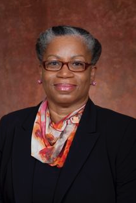 Veterans Corner by Lovay Wallace-Singleton. Served 20 years in the U.S. Navy working as an Air Traffic Control Supervisor from 1978-1998. After retiring from the military completed a Bachelor of Science degree in Business Administration, spent 4 years as a Disabled Veteran Outreach Programmer and 6 years as a Federal Budget Technician. Worked in the Juvenile court system as an instructor and the Boys and Girls club as an Office Manager.  She comes from a military and agricultural family, her father served in World War II as a tank driver. She and her husband have three sons, two who have served in the Air Force , both sons have served in Iraq and one has served multiple tours in Iraq and Afghanistan. Her husband served in the U.S. Navy for 5 years and went on to work for International Paper for 18 years and Weyerheauser Corp. Lovay is the founder and Executive Director of the Veterans Employment Base Camp and Organic Garden is an eastern North Carolina based non-profit organization that is dedicated to assisting disabled and homeless veterans to acquire transitional employment, education and rehabilitation with the goal of permanent employment and rehabilitation care. Reporting to the Board of Directors, has overall strategic and operational responsibility for VEBCOG Nonprofit's staff, programs, expansion, and execution of its mission. Initially developing knowledge of field, core programs, operations, and business plans. Actively engaging and energizing volunteers, board members, event committees, alumni, partnering organizations, and funders. She is responsible for overseeing the administration, programs and strategic plan of VEBCOG and VEBCOG Children's Garden.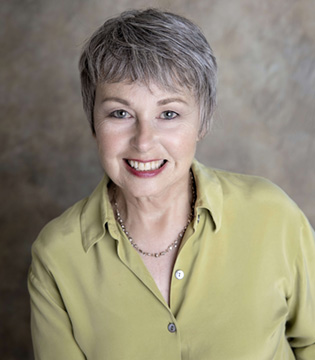 Let's Talk About It with Jane Maulucci – Jane is all about clear communication. Through her writing business, The Reactive Voice, Jane delivers words that make cents (and dollars) by creating website and marketing content, developing scripts and speeches, and ghostwriting everything but love letters for her clients to ensure their messages sing for their target audience. With her other endeavor, Trained By Jane, she works with entrepreneurs to strengthen their business voice by building presentation skills and mastering content development so they are able to fearlessly face an audience any time and any place. Her goal is to encourage people to "use their words" to build a better business and community. Jane is also a Member of "Our Podsquad". The Reactive Voice and Trained by Jane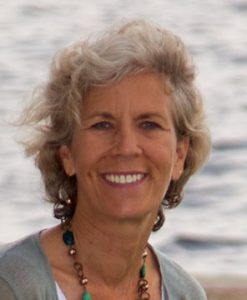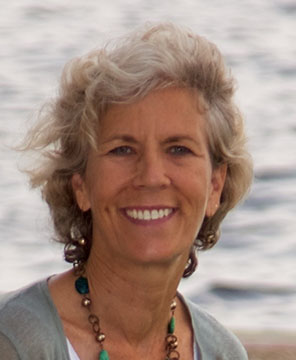 Discovering Mindfulness with Heather Noto. Heather is a business development and marketing strategist with a dual identity. At dawn, she is a yoga teacher, gently guiding her students to mindfulness through deep breaths and conscious movement. After class, she leaps into her consulting practice, Brink Strategy, where she works with organizations to build strong brands that reflect the heart of their business and that resonate with their intended audience. As divergent as these two aspects sound, yoga and marketing, they are a perfect blend. Through yoga, Heather has found mindfulness... the ability to focus on now. That mindfulness comes to play in every aspect of her work with her clients, as it leads to identifying and promoting their authentic voice and true purpose. Heather can be found on LinkedIn or contacted via email.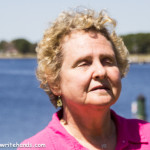 Savvy Traveling Contributing Author, Penny Zibula is a freelance travel writer and blogger. Her background is in public relations and community outreach, with nine years experience as a television talk-show host and producer in Knoxville, TN. As her career progressed, she found herself writing a variety of copy: articles, newsletters, annual reports, press releases, etc. When Penny and her husband moved from Atlanta to New Bern in 2006, she began casting about for opportunities to continue writing. In 2011, Penny is expanding the types of articles she writes to move beyond her Fairfield Harbour beat, and writes an occasional column entitled The View from in Here, which focuses on her experiences while living with blindness. Penny and her husband, Simon, work together on their business at TwoWriteHands.com. Penny writes for her travel blog, SixLegsWillTravel.com and is expanding her freelance work to encompass travel writing for print and online magazines as well as newspapers. Penny is looking forward to sharing her passion for travel with New Bern Now readers. Her husband and photographer, Simon, and her guide dog, Otto are her constant companions, who greatly enrich her travel experiences.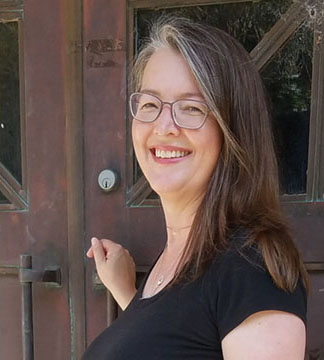 Literary Corner with Michelle Garren Flye is an award-winning author of romance and women's fiction. Reviewers have described her work as: "an engaging novel with charming and likable characters", a story that "will make you believe in love and second chances", and a "well-written and thought-provoking novel." Michelle also writes the middle-grade "Jessica Series" under the pen name Shelley Gee. Michelle placed third in the Hyperink Romance Writing Contest for her short story "Life After". Her short stories have been published by the romance anthology Foreign Affairs, Opium.com, SmokelongQuarterly.com and Flashquake.com. She has served on the editorial staffs of Horror Library, Butcher Shop Quartet and Tattered Souls. Michelle has a Bachelor's degree in Journalism and Mass Communication from the University of North Carolina at Chapel Hill and a Master's degree in Library and Information Science from the University of North Carolina at Greensboro. She is a mother of three and lives in North Carolina with her husband and their rapidly growing collection of pets.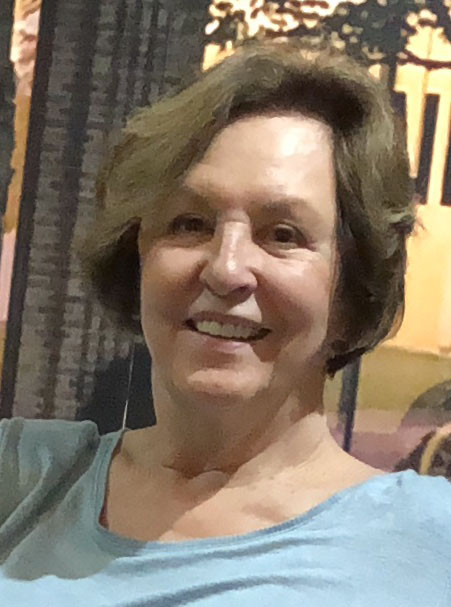 History Corner Contributing Author Susan Moffat-Thomas. Retired Executive Director of the Swiss Bear Downtown Development Corporation (30 years), a private non-profit that led downtown New Bern's successful revitalization effort. She has been a member of the team for many years, is an active member of many organizations, currently serving on the boards of the New Bern Historical Society, CarolinaEast Foundation, Craven Community College Foundation, NC Colonial Branch - English-Speaking Union and New Bern Civic Theatre. She is a recipient of numerous awards including Rotarian of the Year, the Order of the Long Leaf Pine, Preservation NC Gertrude Caraway Award of Merit and Lifetime Achievement Awards from the New Bern Historical Society, New Bern Preservation Foundation and Christopher Newport University Alumni Society. In her long career, she is the author of numerous articles, to include co-authoring and presenting a paper in 1991 on downtown revitalization at the 4th National Conference on American Planning History and 5th International Planning History Group in Richmond, VA. In 2010, New Bern Buoys it Downtown through Riverwalk Project published in the summer issue of Carolina Planning, the UNC Chapel Hill Department of City and Regional Planning and wrote a bi-monthly column for the Sun Journal (two years) and monthly feature article in Sounds magazine. Susan is also a Member of "Our Podsquad".
For more information, comments, or suggestions, please send us an email or call us at 252-638-6858. We look forward to hearing from you! - Wendy Card