Meet Our Team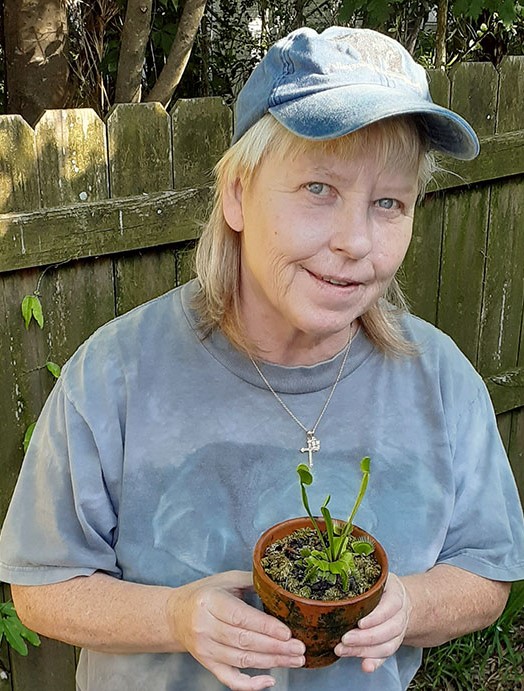 Editor-in-Chief, Wendy Card, founded of New Bern Now in April 2009. Wendy retired as a Chief Hospital Corpsman from the Navy in Oct 2007. When our economy dived, she saw the need and created a one stop, information shop to help people find out what's happening in our community, along with creating a free business listing to help owners who couldn't afford to advertise.  New Bern Now has grown into a trusted local online news and information site, magazine, and vid/podcast - weekly radio show; all covering the Greater New Bern area and surrounding towns. Send your announcements and news tips via email or call 252-259-6853.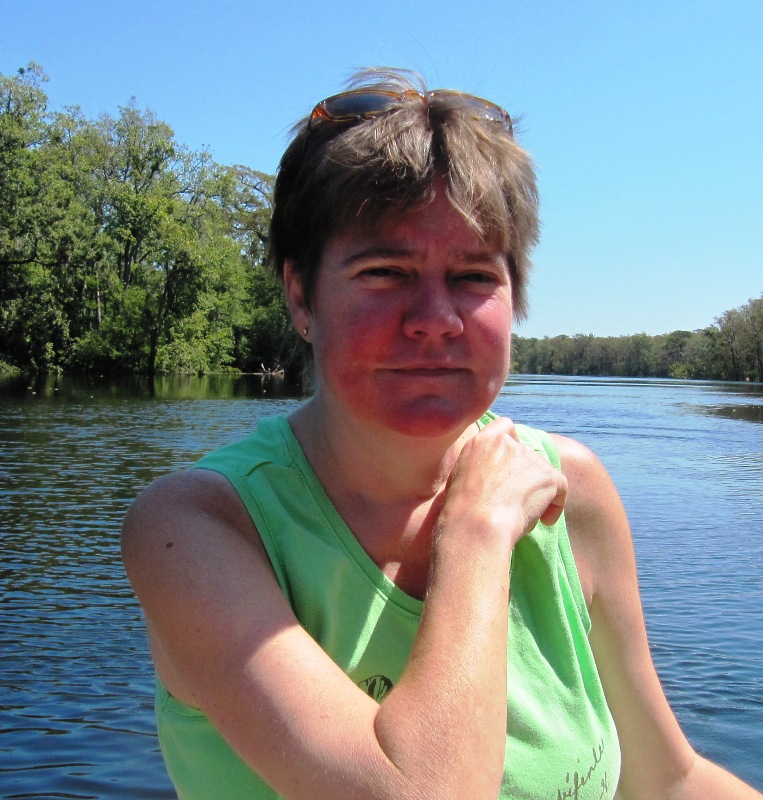 Executive Advisor, Laura Johnson, has been helping New Bern Now since 2009. She's dedicated countless hours and effort distributing the New Bern Now Magazine.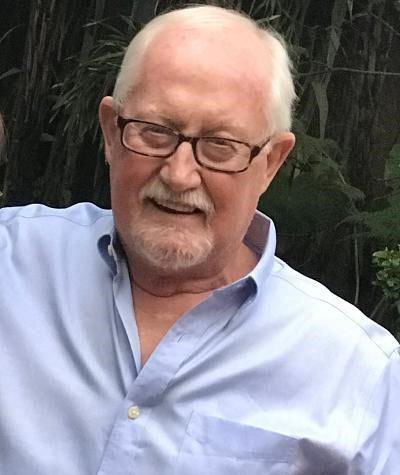 Curmudgeon Corner by Jerry Scott. Starting off after high school in the Marines at the ripe old age of 17, I served in the Corps until qualifying for an appointment to the US Naval Academy. My stint at the Academy lasted only two years which put me on track to finish my education at America University where I picked up a BS degree in mathematics. After graduation and trying out different career options, I ended up becoming a State Department foreign service officer. My 27-year diplomatic career took me, in various capacities, to a dozen countries in Latin America and Europe. I was often assigned to report on human rights abuses and helped write reports on countries like Cuba, Bulgaria, and Argentina that were systematically violating human rights. I went through wars, insurrections, dictatorships, Reagan's "Contra" debacle in Nicaragua where I was an observer, and an assignment at the White House under George H.W. Bush as foreign press officer. A year's sabbatical allowed me to attend grad school at UCLA studying mass communications and media. Between wars, I even got to escort Ginger Rogers once upon a time to a reception. Finally, My last assignment in the Dominican Republic as public affairs officer gave me time to plan for my retirement and sharpen my artist's skill exhibiting in local galleries. Back in the US and retired, I continued to paint regularly, managed two art galleries in Washington, DC and was a contributing art critic for a local tabloid. I opened and operated a school teaching English as a second language to Latin Americans that happily (being fluent in Spanish) kept me in touch with the Hispanic community. Arriving in New Bern on my 30' sailboat Tango in 2006, I joined other artists showing my works at several--here and gone--galleries. I keep in touch with the local artists as much as possible and attend their worthwhile shows and the Art Walk once a month. Life is good.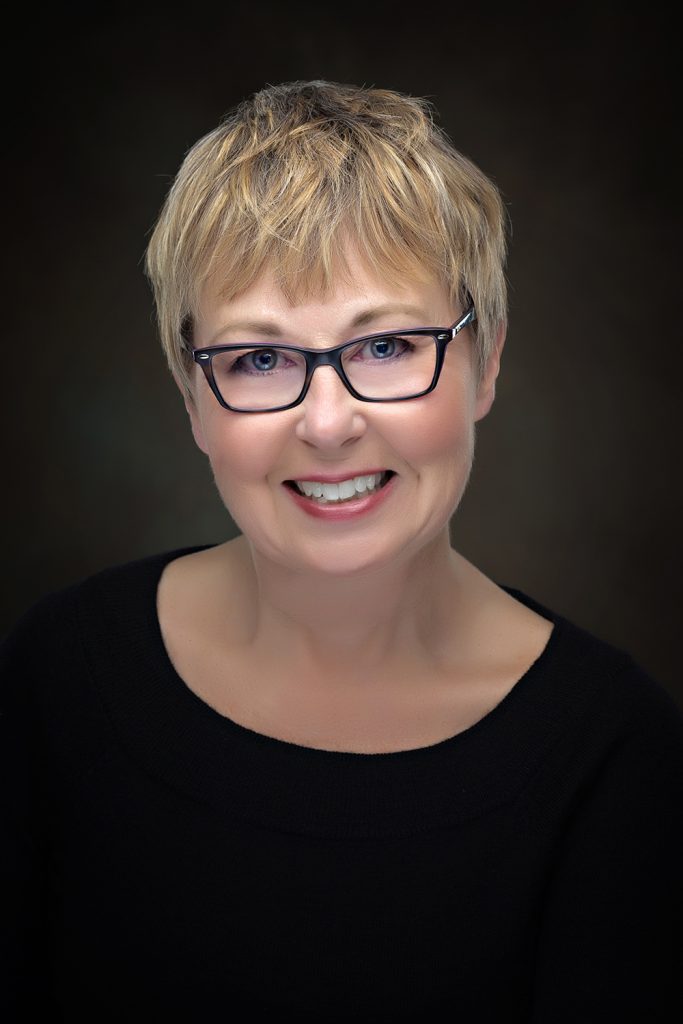 Let's Talk About It by Jane Maulucci – Jane is all about clear communication. Through her writing business, The Reactive Voice, Jane delivers words that make cents (and dollars) by creating website and marketing content, developing scripts and speeches, and ghostwriting everything but love letters for her clients to ensure their messages sing for their target audience. With her other endeavor, Trained By Jane, she works with entrepreneurs to strengthen their business voice by building presentation skills and mastering content development so they are able to fearlessly face an audience any time and any place. Her goal is to encourage people to "use their words" to build a better business and community. Jane is also a Member of "Our Podsquad". The Reactive Voice and Trained by Jane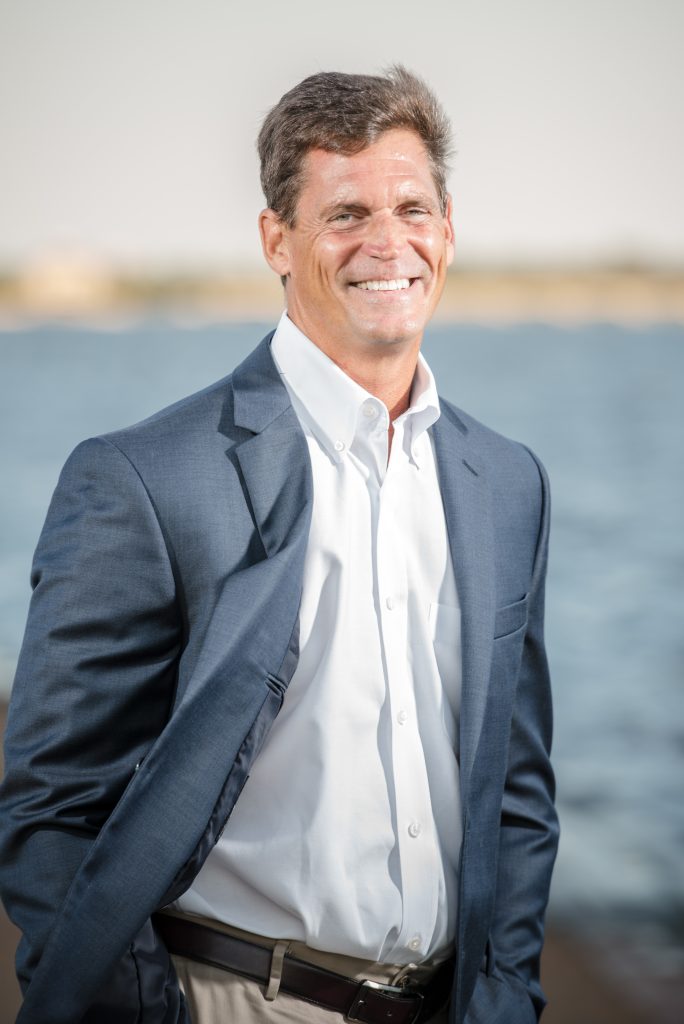 Water Wise by Todd Burrier. Todd and his wife Melanie (and their two dogs Duffy and Scout), moved from Central Maryland to New Bern in late 2018 and absolutely love it here. They have two adult children, Brett and Alexandra, who are both married. Todd is an entrepreneur, speaker, coach, consultant, trainer, and author. He has an Economics Degree from Univ. Of MD at College Park and an MBA from Mt. St. Marys. He is an avid fisherman, a voracious reader, a dedicated gym rat, and generally up for fun.
He has worked with organizations of all sizes across the United States and Europe in his career. He is the author of "3 Circles Living" and other books, audios, and personal and professional development programs. His training expertise includes interpersonal skills, productivity skills, management, sales, and leadership. He has an international nutritional supplement business, and a Training and Coaching Business. His purpose is to equip people to live their best life such that they can make their greatest contribution for the betterment of all. He produces content regularly on YouTube, Facebook and through his blog. You can find him at www.ToddBurrier.com.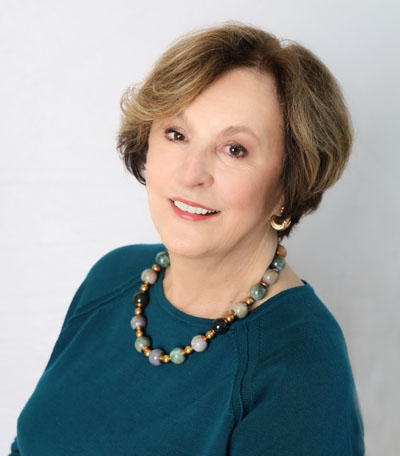 Nonprofit News by Susan Moffat-Thomas. Bio coming soon.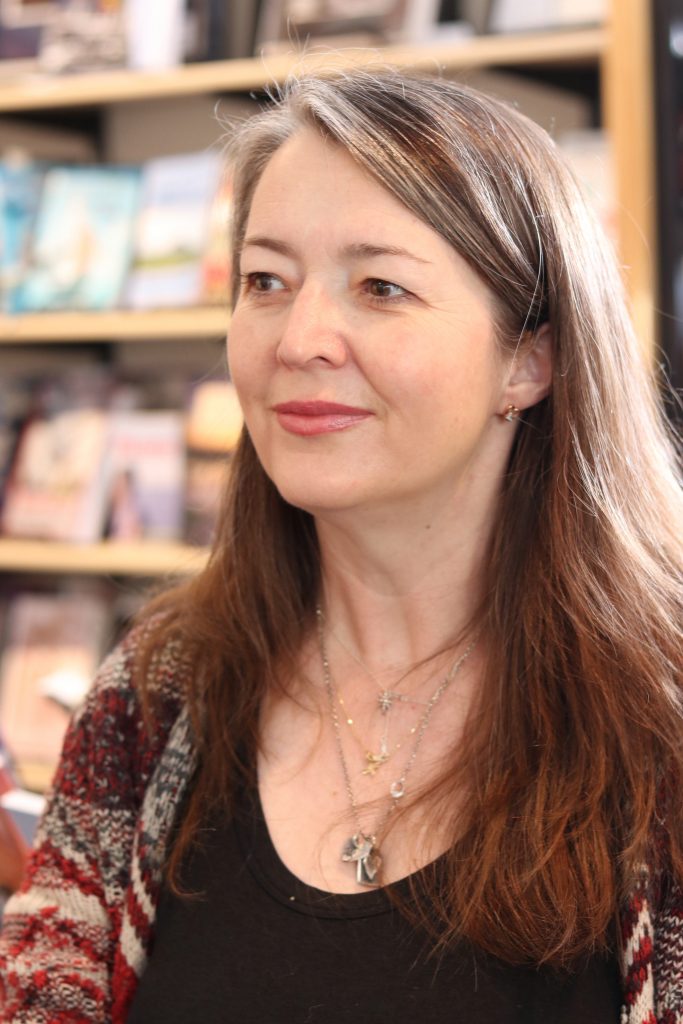 The Next Paragraph by Michelle Garren Flye. Michelle is an award-winning author of romance and women's fiction. Reviewers have described her work as: "an engaging novel with charming and likable characters", a story that "will make you believe in love and second chances", and a "well-written and thought-provoking novel." Michelle also writes the middle-grade "Jessica Series" under the pen name Shelley Gee. Michelle placed third in the Hyperink Romance Writing Contest for her short story "Life After". Her short stories have been published by the romance anthology Foreign Affairs, Opium.com, SmokelongQuarterly.com and Flashquake.com. She has served on the editorial staffs of Horror Library, Butcher Shop Quartet and Tattered Souls. Michelle has a Bachelor's degree in Journalism and Mass Communication from the University of North Carolina at Chapel Hill and a Master's degree in Library and Information Science from the University of North Carolina at Greensboro. She is a mother of three and lives in North Carolina with her husband and their rapidly growing collection of pets. (Photo credit: Sam Love)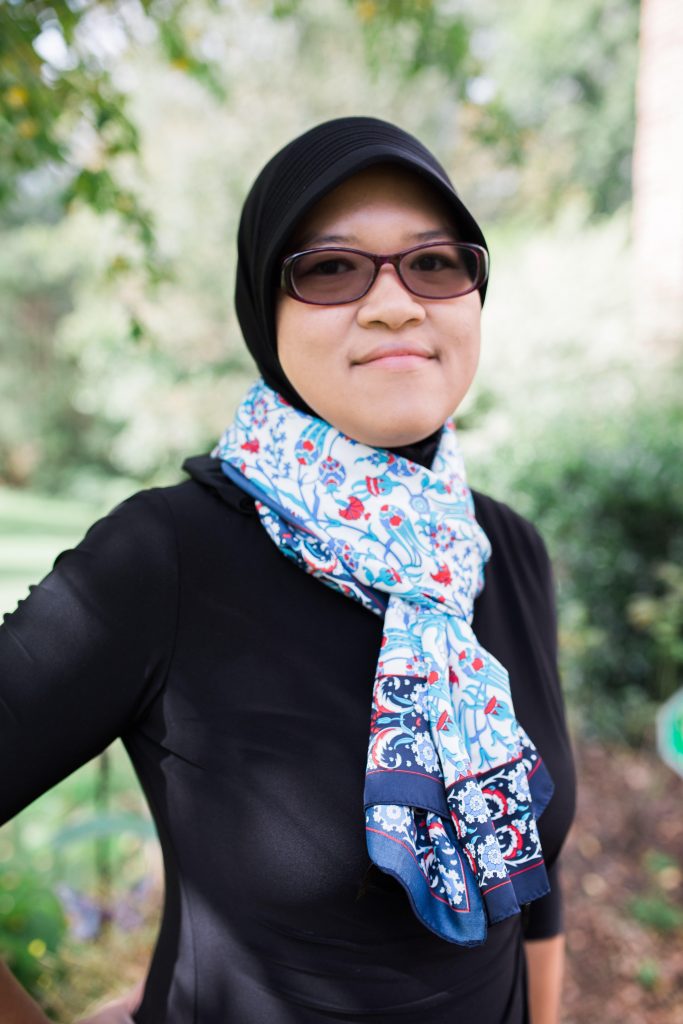 Magfirah Dahlan Book Reviews. Growing up in Indonesia, Magfirah lived in England and the Netherlands in the early 2000s to purse graduate degrees. After completing her PhD from Virginia Tech, she joined the faculty at the Craven Community College in New Bern as an instructor in Philosophy and Religion. Her monograph, Sacred Rituals and Humane Death: Religion in the Ethics and Politics of Modern Meat, was published by Lexington Books in 2019.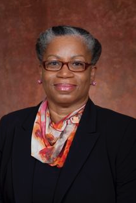 Veterans Corner by Lovay Wallace-Singleton. Lovay served 20 years in the U.S. Navy working as an Air Traffic Control Supervisor from 1978-1998. After retiring from the military completed a Bachelor of Science degree in Business Administration, spent 4 years as a Disabled Veteran Outreach Programmer and 6 years as a Federal Budget Technician. Worked in the Juvenile court system as an instructor and the Boys and Girls club as an Office Manager.  She comes from a military and agricultural family, her father served in World War II as a tank driver. She and her husband have three sons, two who have served in the Air Force , both sons have served in Iraq and one has served multiple tours in Iraq and Afghanistan. Her husband served in the U.S. Navy for 5 years and went on to work for International Paper for 18 years and Weyerheauser Corp. Lovay is the founder and Executive Director of the Veterans Employment Base Camp and Organic Garden is an eastern North Carolina based non-profit organization that is dedicated to assisting disabled and homeless veterans to acquire transitional employment, education and rehabilitation with the goal of permanent employment and rehabilitation care. Reporting to the Board of Directors, has overall strategic and operational responsibility for VEBCOG Nonprofit's staff, programs, expansion, and execution of its mission. Initially developing knowledge of field, core programs, operations, and business plans. Actively engaging and energizing volunteers, board members, event committees, alumni, partnering organizations, and funders. She is responsible for overseeing the administration, programs and strategic plan of VEBCOG and VEBCOG Children's Garden.
Become a Contributing Writer 
Are you interested in writing a monthly column about a special topic or what's happening in your neighborhood? Are you a spokesperson for a non-profit?
Are you a business owner or individual with a passion for a certain topic (cooking, children's activities, local history, DIY tips, etc.), consider joining our team!
New Bern Now has been an active local news business since 2009 and our audience continues to grow. We couldn't do it without contributing writers. It's a win-win. If you join our team, you have a large audience and we provide valuable information to readers.
Our goal is to deliver information based on facts. We also publish editorials and opinion articles, as long as they are civil.
For details, call 252-259-6853 or send us an email.