Around Town
Congratulations to MERCI Clinic for earning a 2022 Gold Rating from the National Association of Free and Charitable Clinics (NAFC) Quality Standards Program. The NAFC's mission is to ensure the medically underserved have access to affordable healthcare.
Cool off at the New Bern Aquatics Center located at 1155 Laura Ln.! It opens on Saturday, May 28 and the George St. Splash Pad opened last week.
Congratulations to the City of Havelock as the Havelock Chamber and friends joined in the celebration for the City Park's New Stage with a Ribbon Cutting on May 19, 2022. Photo by: Caitlin Gibson with the Havelock Chamber.
Help Sound Rivers install a Trash Trout on Jack Smith Creek in New Bern on May 31, 2022 (original location was Lawson Creek but has since been switched). Find out more information by emailing Samantha Krop, Neuse Riverkeeper.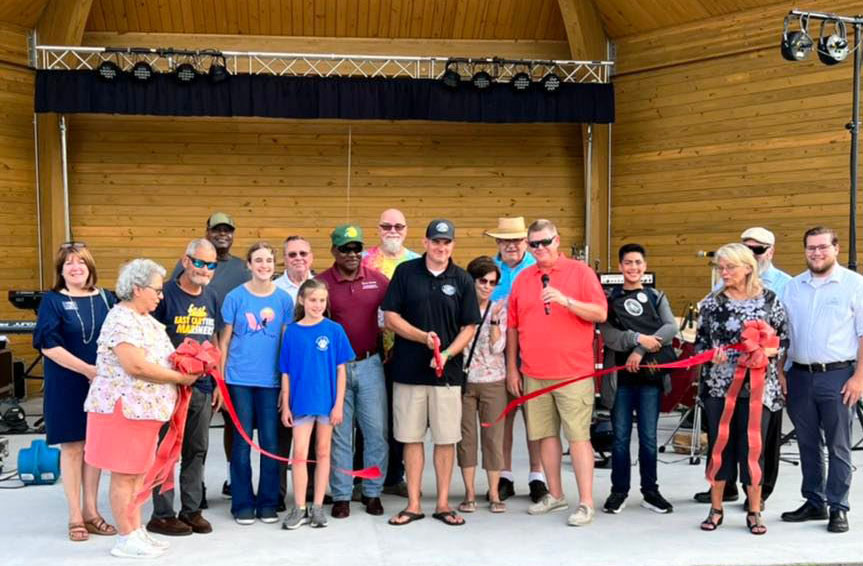 Things to Do
26th: Life on the Lesser Stairs, 3:30 p.m. at Tryon Palace, 529 S. Front St. Call 252-639-3524.
26th: Special Memorial Day Ceremony, 6:00 p.m. at Cullman Performance Hall, 529 S. Front St. RSVP Elizabeth at 252-631-8376.
26th: Opening Reception for Art Exhibit by Coastal Photo Club, 6:30 p.m. – 8:00 p.m. at the New Bern-Craven County Public Library.
26th: Chamber Music Concert, 7:00 p.m. at Craven Community College, Orringer Auditorium, 800 College Ct. Call 252-670-0230.
27th – 28th: A Funny Thing Happened on the Way to the Forum at New Bern Civic Theatre, 412 Pollock St. Call 252-633-0567.
27th: Footloose on the Neuse Summer Concert featuring the British Invaders, 6:30 p.m. at Union Point Park. Call New Bern Parks and Recreation 252-639-2901.
28th: 3rd Annual Leander R. "Lee" Morgan Memorial Golf Classic, 8:00 a.m. – 1:00 p.m. at Harbour Point Golf Club, 1105 Barkentine Dr. 703-587-4947.
28th: Scout Remembrance Day, 9:00 a.m. at New Bern National Cemetery, 1711 National Ave. Email Diane Buchner.
28th: Celebrate Commissioner Johnnie Sampson, Jr. Day, 2:00 p.m. – 6:00 p.m. at Union Point Park.
May 28 – 29th: North Carolina Fossil Festival. Proceeds benefit the NC Aurora Museum in Beaufort County, just off NC Route 33. Call 252-322-4238.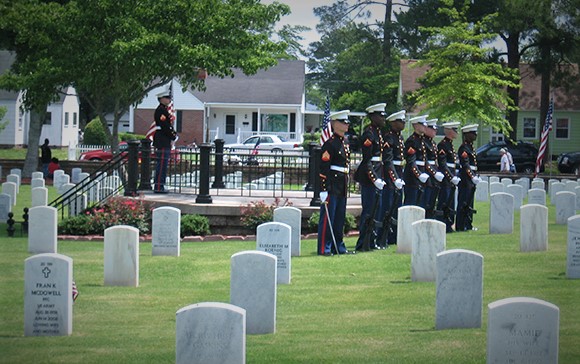 30th: Memorial Day Ceremony, 11:00 a.m. – 12:00 p.m. at the New Bern National Cemetery located at 1711 National Ave. Sponsored by the Craven County Veterans' Council.
Music and Nightlife
Thursday:
– 30 Second Rocks & Jasmine Tasty Thai at BrÜtopia, 1201 US Hwy 70 E.
– Wicked Junction at Bootleggers and Barrels, 417 S. Front St.

Saturday:
– Bad Decisions at Blackbeard's Triple Play, 415 S. Front St.
Sunday:
–  Serenade with Alisa Mike at DoubleTree Hilton Deck, S. Front St.
Check out the New Bern Music Calendar for more — it's a great resource to help you follow and support local bands. Thank you, Joanne Freidman, for creating and maintaining this one-stop shop for us to see who's playing, where.
Arts & Entertainment
Check out the 40-Million-Year-Old Tortoise Fossil and all kinds of artworks at Michaelé Rose Watson's Studio M at 217 Middle St.
The Warrior and the Artist Exhibit and ROY G BIV Exhibition at the Bank of the Arts, 317 Middle St.
"Emerging Artist" Ben Lindemann at Community Artist Gallery & Studios, 309 Middle St.
"Bees and Blooms" Exhibit is at the North Carolina History, 529 S. Front Street., and on display through August 28.
Craven County Student Art Exhibit at North Carolina History Center, 529 S. Front St.
Fun and Games
Accidental Artist, 219-A Craven St.
Beary The Hatchet Axe Throwing Co., 504 S. Front St.
Bear Towne Escape Room, 233 Middle St.
Jumpin' Jive Battlefield, Laser Tag Center, 2911 Brunswick Ave.
Rollerland, 3502 Neuse Blvd.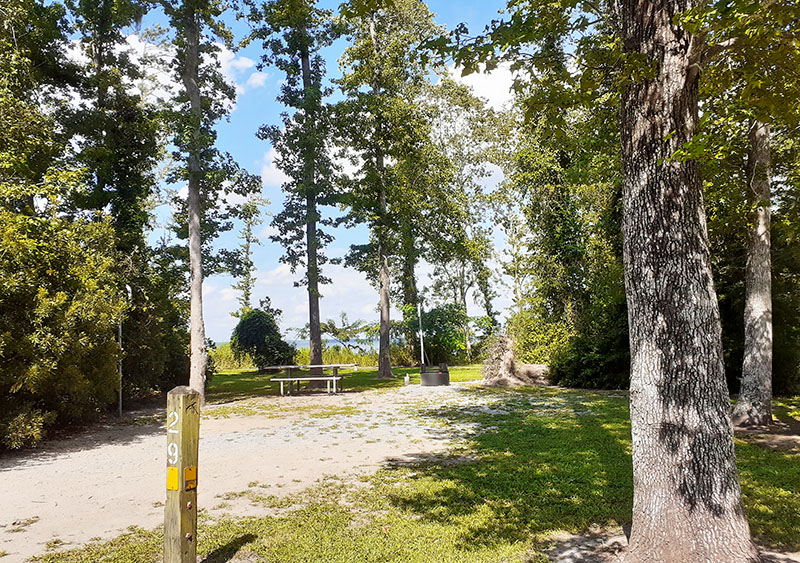 Outdoor Life
Enjoy a day at the park – playgrounds, picnic tables, grills, shelters, dog park, fishing piers, and other amenities. There's always fun to be had at the 20 + parks and recreation facilities maintained by Craven County Recreation and Parks and New Bern Parks and Recreation! They offer all kinds of activities from tennis, sand volleyball, bocce ball, kickball, baseball, softball, pickleball, to disc golf and other sports.
Prefer paddling? There are plenty of places to launch your boat or watercraft. Rent a canoe at Merchant's Grocery in Brices Creek or watercraft from Stand Up Outfitters on Country Club Rd. Contact the Twin Rivers Paddle Club for a Paddle Trails Packet for mapped trails and launch sites.
Take a walk in the Croatan National Forest or bike, camp, hike, fish, horse riding, observe wildlife, picnic, water activities, etc. For more information, contact the Ranger's station located off Hwy 70 at 252-638-5628.
At the Movies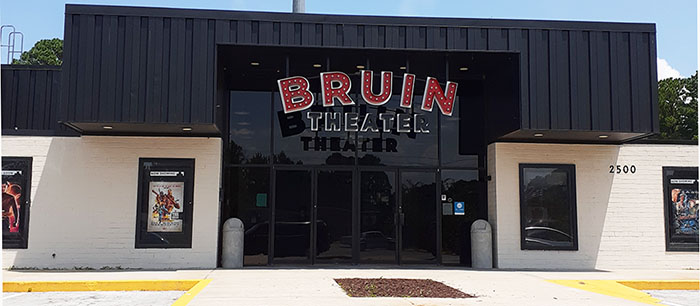 ENC Cinemas: Bear Town Cinema at 2806 Trent Rd. and The Bruin at 2500 Neuse Blvd. Call 633-2772. Downton Abbey: A New Era (PG), Firestarter (R), Top Gun: Maverick (PG13), The Bob's Burgers Movie (PG13), The Bad Guys (PG),  and Doctor Strange in the Multiverse of Madness (PG13).
Tours
Go on a "Bear Town Bear" Hunt
Take a self-guided tour:
– African American Heritage Tour
– Churches and Cemeteries Tour
– Revolutionary War Walking Tour
Follow the African American Heritage Trail signs to learn about New Bern's history.
Take a self-guided or guided tour of New Bern's Battlefield Park. Call the New Bern Historical Society to arrange guided tours at 638-8558.
Ghost Tour of New Bern every Tuesday thru Saturday. Visit the Black Cat Shoppe located at 246 Middle St. or call 635-1410 for details.
Boaters and Fishermen
Click here for Eastern NC tides, winds, water temperatures, etc.
Reach Out
Is there something you would like featured on the Weekend Happenings or do you have any announcements, articles, event information, and/or news tips to share with readers?
If you are interested in advertising with us, we can help you, too.
It all starts by contacting us here — and thanks for reading and participating.
–> We're accepting submissions for our new Youth Section. Get more details here.
Support Our Efforts