Around Town
On Friday the Mad Hatter Tea House will be hosting their Grand Opening, 11:00 a.m., 3809 MLK Jr. Blvd. Call 252-631-1277.
Congratulations to the Saltwater Grill at River Bend on their grand opening. Their waterfront dining is located at 1 Marina Rd. Call 252-631-2742 for reservations.
Sunday there will be an Unveiling and Dedication Ceremony for the 9/11 Monument adjacent to the New Bern Firemen's Museum, 420 Broad St., at 3:00 p.m.
Autismazing is looking for volunteers to cheer on runners and walkers, and other duties at the New Bern Autism 5K on April 23, 7:00 a.m. – 5:00 p.m. Email Autismazing with your name, email, phone, and availability.
Art Exhibits
Here are some exhibits we're aware of:
1st – 30th: Twin Rivers Artists Association and Craven Community College Judged Exhibition, Tuesday – Saturday 10:00 a.m. – 5:00 p.m., Sunday 11:00 a.m. – 3:00 p.m. at Community Artist Gallery & Studios, 309 Middle St. Call 252-633-3715.
2nd – May 30th: Craven County Student Art Exhibit, Monday – Friday 10:00 a.m. – 5:00 p.m., Sunday 12:00 p.m. – 5:00 p.m. at North Carolina History Center, 529 S. Front St. Call Tryon Palace at 252-639-3500.
Check out the 40-Million-Year-Old Tortoise Fossil and all kinds of artworks at Michaelé Rose Watson's Studio M at 217 Middle St.
Calendar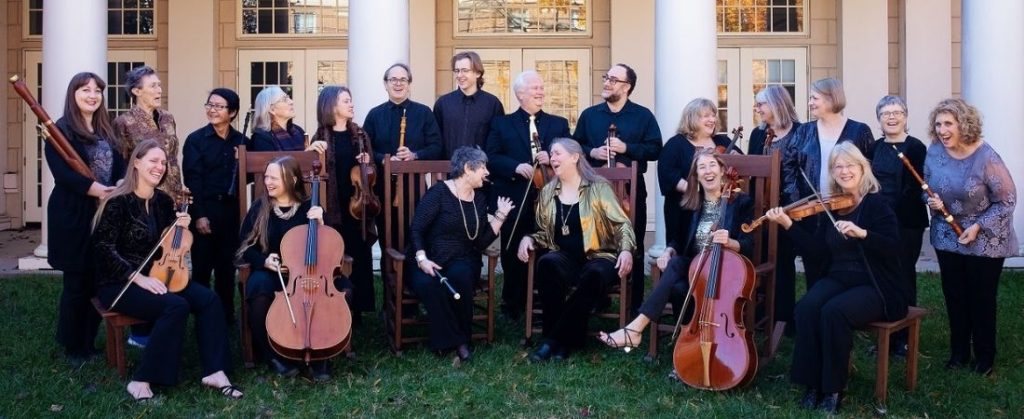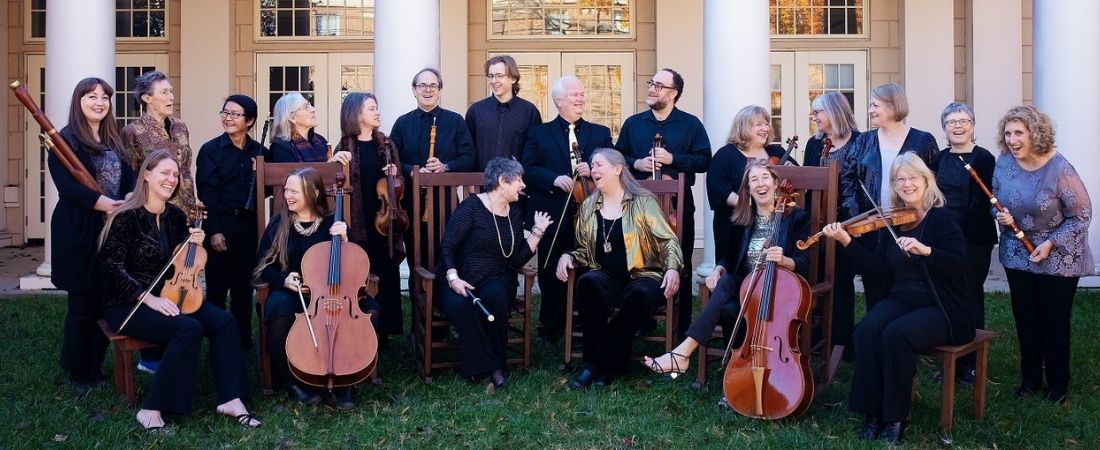 31st: North Carolina Baroque Orchestra, 7:30 p.m. at Craven Community College's Orringer Auditorium, 800 College Court. Call Jennifer Baer at 252-633-2618.
April:
1st: 10th Annual Inclusive Easter Egg Hunt, 10:00 a.m. at Bright Star Farm in Trenton, NC. Presented by Creekside Recreational Therapy Services. Call 252-349-0220.
1st: Online Art Talk with Lee Hood & Lisa Bisbee at 12:00 p.m.
1st: "Shoplifters" (2018) International Film, 2:30 p.m., 4:15 p.m., 7:30 p.m. at Craven Community College's Orringer Auditorium, 800 College Ct. Call 252-633-2618.
2nd – 3rd: Home & Outdoor Expo and Artisan Market, 10:00 a.m. – 4:00 p.m. at New Bern Riverfront Convention Center, 203 S. Front St.
2nd: Month of the Military Child Kick Off Event, 5K Color Run, registration opens at 8:00 a.m., race starts at 9:00 a.m. at Havelock High School, 101 Webb Blvd. Call 252-444-5112.
2nd: New Bern Farmer's Market, 8:00 a.m. – 2:00 p.m. at 421 S. Front St. Call 252-633-0043.
2nd: April Fools but Science Rules! (Hands-on Science Magic), fun for the whole family, 10:00 a.m. – 1:00 p.m. at Craven CC Havelock/Cherry Point Campus, 306 Cunningham Blvd.
2nd: Greater Duffyfield Resource Hub Grand Opening, 1:00 p.m. – 3:00 p.m., 1209 Kinston St. Call 252-633-3376.
2nd: Family Flight, Build a Kite/Fly a Kite, 1:00 p.m. – 3:00 p.m. at Lawson Creek Park, 1309 Country Club Rd. Call New Bern Parks & Recreation at 252-639-2915.
2nd: True Justice International Freedom Ball & Gala, 6:00 p.m. at Amelia Grove, 1700 Brice's Creek Rd. Call 252-631-5111.
3rd: Disabled American Veterans Auxiliary Unit 40 Food Drive for Veterans, 10:00 a.m. – 2:00 p.m. at Food Lion on Dr. MLK Jr. Blvd. For more information call 252-638-5900.
3rd: Books & Bunco, 2:00 p.m. at Township 6 Fire Station, 109 Carolina Pines Blvd. Tickets ($10) on sale at Havelock Public Library, 30 Cunningham Blvd.
Music and Nightlife
– 30 Second Rocks & Jasmine Tasty Thai at BrÜtopia, 1201 US Hwy 70 E.
– Bryan Mayer at Vine Cafe, 3329 MLK Jr. Blvd.
Friday:
– Shannan Grace at Sara's Big Apple, 1150 Broad Creek Rd.
– Wicked Junction at Nautical Star Coffee, 218 Middle St.
Saturday:
– Front Street at The Garage, 1209 US 70 E.
– Bad Decisions at Blackbeard's Triple Play, 415 S Front St.
Check out the New Bern Music Calendar for more — it's a great resource to help you follow and support local bands. Thank you, Joanne Freidman, for creating and maintaining this one-stop shop for us to see who's playing where.
Fun and Games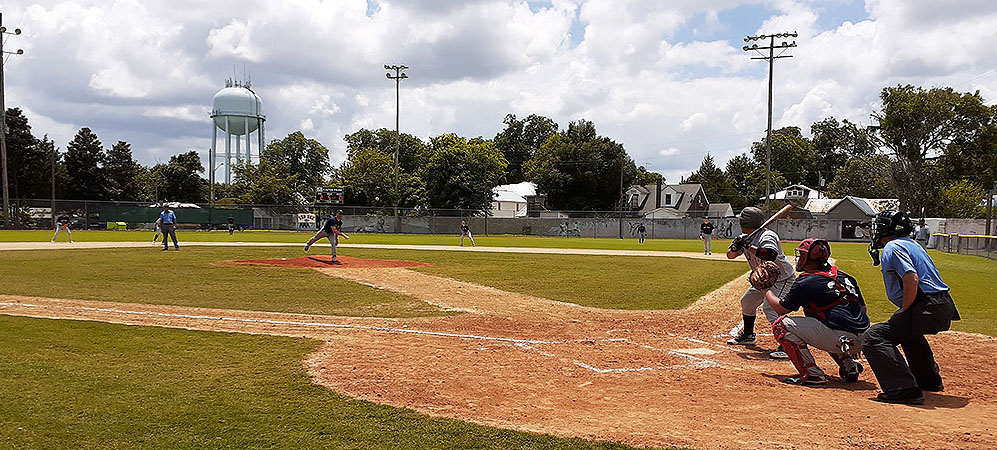 Accidental Artist, 219-A Craven St.
Beary The Hatchet Axe Throwing Co., 504 S. Front St.
Bear Towne Escape Room, 233 Middle St.
Sundays — East Carolina Amateur Baseball League plays at Kafer Park (next to the New Bern Police Department) on George St.
Jumpin' Jive Battlefield, Laser Tag Center, 2911 Brunswick Ave.
Outdoor Life

Enjoy a day at the park – playgrounds, picnic tables, grills, shelters, dog park, fishing piers, and other amenities. There's always fun to be had at the 20 + parks and recreation facilities maintained by Craven County Recreation and Parks and New Bern Parks and Recreation! They offer all kinds of activities from tennis, sand volleyball, bocce ball, kickball, baseball, softball, pickleball, to disc golf and other sports.
Prefer paddling? There are plenty of places to launch your boat or watercraft. Rent a canoe at Merchant's Grocery in Brices Creek or watercraft from Stand Up Outfitters on Country Club Rd. Contact the Twin Rivers Paddle Club for a Paddle Trails Packet for mapped trails and launch sites.
Take a walk in the Croatan National Forest or bike, camp, hike, fish, horse riding, observe wildlife, picnic, water activities, etc. For more information, contact the Ranger's station located off Hwy 70 at 252-638-5628.
At the Movies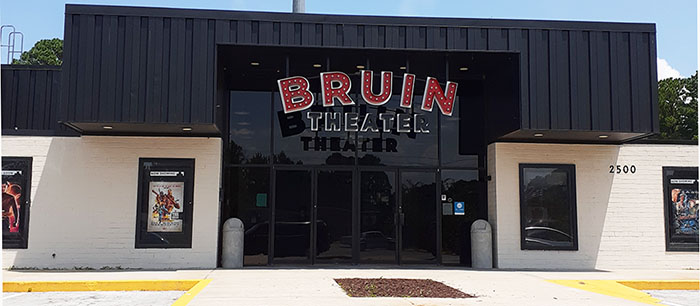 ENC Cinemas: Bear Town Cinema at 2806 Trent Rd. and The Bruin at 2500 Neuse Blvd. Call 633-2772. Morbius (PG13), The Lost City (PG13), Jujutsu Kaisen O: The Movie (PG13), and The Batman (PG13).
Tours
Go on a "Bear Town Bear" Hunt
Take a self-guided tour:
– African American Heritage Tour
– Churches and Cemeteries Tour
– Revolutionary War Walking Tour
Follow the African American Heritage Trail signs to learn about New Bern's history.
Take a self-guided or guided tour of New Bern's Battlefield Park. Call the New Bern Historical Society to arrange guided tours at 638-8558.
Ghost Tour of New Bern every Tuesday thru Saturday. Visit the Black Cat Shoppe located at 246 Middle St. or call 635-1410 for details.
Boaters and Fishermen
Click here for Eastern NC tides, winds, water temperatures, etc.
Reach Out
Is there something you would like featured on the Weekend Happenings or do you have any announcements, articles, event information, and/or news tips to share with readers?
If you are interested in advertising with us, we can help you, too.
It all starts by contacting us here — and thanks for reading and participating.
–> We're accepting submissions for our new Youth Section. Get more details here.
Support our efforts