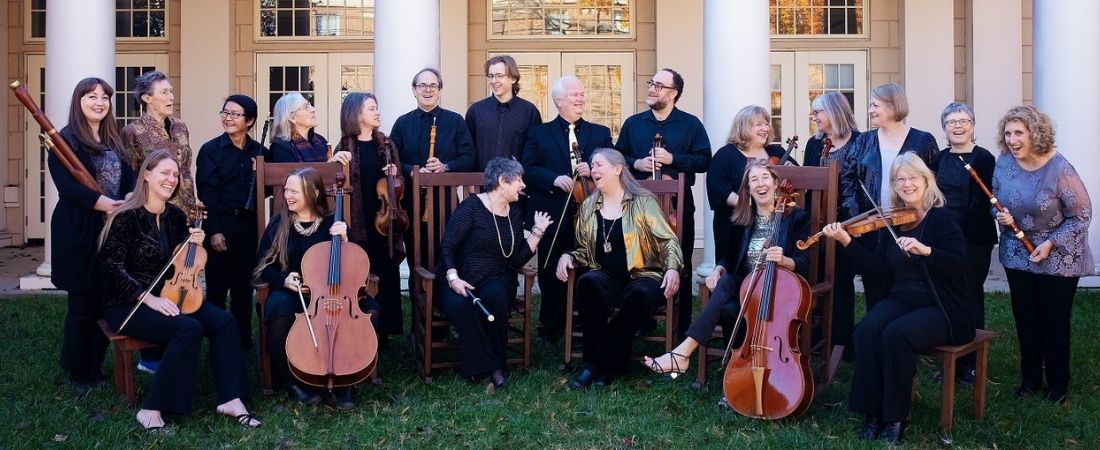 The North Carolina Baroque Orchestra (NCBO) will bring captivating concertos and enthralling character pieces to Craven Community College's Orringer Auditorum on Thursday, March 31 at 7:30 p.m.
NCBO's musical tale begins in the mid-17th century with composers Bertali, Biber and Lully, and progresses to 18th-century composers Corelli, Bach and Vivaldi. Concertos will feature members of the orchestra as they bring forth the vivid, sparkling and lyrical phrases. Character pieces like Biber's "Batallia" and Bertali's "Tausend Gulden" allow for special effects and a range of tones from smoky to crystalline, all to bring out a story or create a dramatic atmosphere. Concerto and character pieces come together for Vivaldi's recorder concerto "Tempesta di Mare" (storm at sea), which will feature Frances Blaker as soloist.
The NCBO was founded by sisters Frances Blaker (artistic director and conductor) and Barbara Krumdieck (executive director and principal cellist) in 2011. They are a period instrument ensemble specializing in the music of the 17th & 18th centuries. During the orchestra's 10+ years, they have been happy to bring performances to many venues in North Carolina, as well as South Carolina, Virginia, Georgia and Tennessee, often working with local choirs.
The program includes:
Vivaldi's "Summer" (soloist Martie Perry)
Bach's Double Violin Concerto (soloists David Wilson & Janelle Davis)
Corelli Concerto Grosso Op. 6, # 4 (soloists Annie Loud and Stacey Brady)
Vivaldi's "Tempesta di Mare" (Recorder soloist Frances Blaker)
Biber's "Battalia"
Bertali's "Tausend Gulden"
Lully's Passacaille from "Armide"
Tickets are $22 for adults and $10 for students. To view music video previews or purchase tickets, visit cravencc.edu/llc/performing-arts-series. For questions, call Jennifer Baer at 252-633-2618.
Submitted by Craig Ramey, Director of Communications