Around Town
Friday there will be a gathering at Union Point Park at the gazebo: Prayers for Peace in Ukraine at 5:00 p.m.
Saturday don't miss Comden and Green performed by Lewis 'n Clark, 7:00 p.m. at Bank of the Arts, 317 Middle St. Call 252-638-2577.
Check out the Twin Rivers Quilting Guild Exhibit at the North Carolina History Center, 529 S Front St.
Arts & Entertainment
Here are some exhibits and activities we're aware of:
"It's a Spring Thing" at Community Artist Gallery & Studios, 309 Middle St. Artists include "Emerging Artist" Veronica Campos-Hallstrom, Kathleen Dentinger, Nicole Pierre, and Paula Hissett. These artists' works will be displayed for the month of March.
"Face to Face: Seeing Community" is at the Bank of the Arts, 317 Middle St. All portraits are of members of our community. Stop by and see if you recognize someone.
Art Exhibit of Private and Homeschooled Students, on display for the month of March, Tuesday – Saturday 10:00 a.m. – 5:00 p.m. at Craven Arts Council & Gallery, 317 Middle St.
Meet the artists set up in Artisan Square. Stop by Studio B Creative and Andrea Owens Fiber Art Studio from 5:00 p.m. – 8:00 p.m. They will be serving refreshments.
Check out the 40-Million-Year-Old Tortoise Fossil and all kinds of artworks at Michaelé Rose Watson's Studio M at 217 Middle St.
Stop by The Next Chapter Books & Art located at 320 S. Front St.
Fun Activities
Beary The Hatchet Axe Throwing Co., 504 S. Front St.
Bear Towne Escape Room, 233 Middle St.
Jumpin' Jive Battlefield, Laser Tag Center, 2911 Brunswick Ave.
Calendar
17th: VFW Post 2514, St. Patrick's Day Dinner, open at 3:00 p.m., dinner at 5:00 p.m., 3850 Butler Rd.
17th: Celebrating African American Women through Song. Leaders in Civil Rights and Women's Rights, 7:00 p.m., virtual. Call 252-639-3515.

18th: Arbor Day Celebration, 11:00 a.m. at Palace Point Commons, 837 South Front St. Call New Bern Parks & Recreation at 252-639-2902.
18th: "The Road to Mother" (2019) International Film, 2:30 p.m., 4:15 p.m., 7:30 p.m. at Craven Community College's Orringer Auditorium, 800 College Ct.. Call 252-633-2618
19th: Free Camellia Workshop with Matt Hunter (weather permitting), 10:00 a.m. at NC Cooperative Extension, 300 Industrial Dr.
19th: Green Eggs & Kegs, 10:00 a.m. at Tap That, 901 Pollock St.
19th: For the Kids Fundraiser, 2:00 p.m. at Freshwater Beer Co., 904 Pollock St. Call American Legion Post 539 at 252-772-4327.
19th: New Bern High School Drill Team Pop Rock 2022, 3:00 p.m. at NBHS Gymnasium, 4200 Academic Dr. $8 at the door.
19th: Artisans Affair 2022, 3:00 p.m. – 8:00 p.m. at Havelock Tourist & Event Center, 201 Tourist Center Dr., Havelock. Call 252-444-4348.
20th: Bag-End, 3:00 p.m. at Riverside United Methodist Church, 405 Avenue "A."
Music and Nightlife
Thursday:
– St. Patrick's Trivia Day at BrÜtopia with 30 Second Rocks & Jasmine Tasty Thai, 1201 US Hwy 70 E.
– St. Patrick's Day with Jim, 7:00 p.m. at The Tonic Parlor, 218 Middle St.
Friday:
– Southern Hellcats, 7:00 p.m., at The Tonic Parlor, 218 Middle St.
– Saint Patrick's Day Karaoke Style, 7:00 p.m. at The Garage, 1209 US Hwy 70 E.
– Simon Spalding performs an eclectic program of Irish acoustic music, 5:30 p.m. at Sara's Big Apple, 1150 Broad Creek Rd.
Saturday:
– The Mad Fiddler at Freshwater Beer Co., 902-904 Pollock St.
– BiPolar Express at Blackbeard's Triple Play, 415 S Front St.
Check out the New Bern Music Calendar for more — it's a great resource to help you follow and support local bands. Thank you, Joanne Freidman, for creating and maintaining this one-stop shop for us to see who's playing where.
Outdoor Life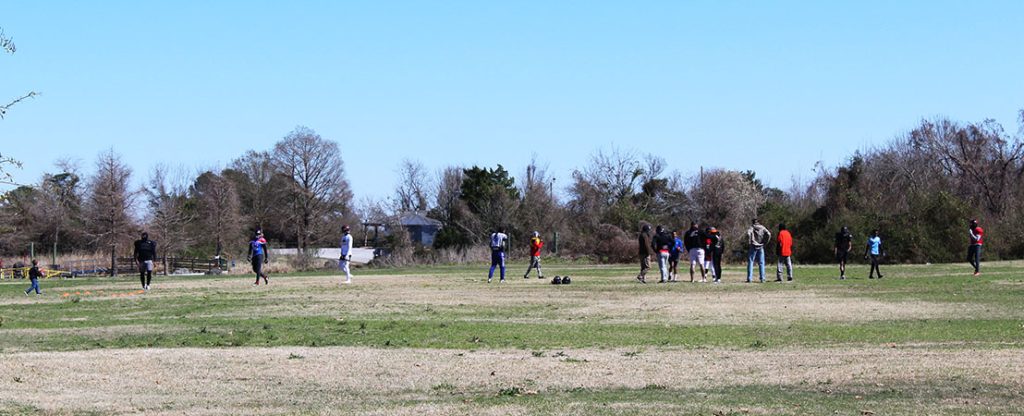 There's always fun to be had at the 20 + parks and recreation facilities maintained by Craven County Recreation and Parks and New Bern Parks and Recreation! They offer all kinds of activities from tennis, sand volleyball, bocce ball, kickball, baseball, softball, pickleball, to disc golf and other sports.
Prefer paddling? There are plenty of places to launch your boat or watercraft. Rent a canoe at Merchant's Grocery in Brices Creek or watercraft from Stand Up Outfitters on Country Club Rd. Contact the Twin Rivers Paddle Club for a Paddle Trails Packet for mapped trails and launch sites.
Enjoy a day at the park – playgrounds, picnic tables, grills, shelters, dog park, fishing piers, and other amenities.
Take a walk in the Croatan National Forest or bike, camp, hike, fish, horse riding, observe wildlife, picnic, water activities, etc. For more information, contact the Ranger's station located off Hwy 70 at 252-638-5628.
At the Movies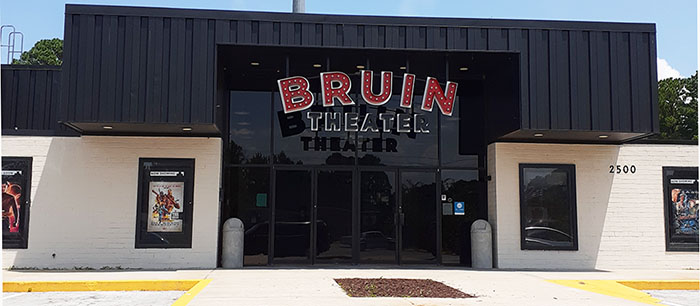 ENC Cinemas: Bear Town Cinema at 2806 Trent Rd. and The Bruin at 2500 Neuse Blvd. Call 633-2772. X (R), Dog (PG13), Jujutsu Kaisen O: The Movie (PG13), The Batman (PG13), and Uncharted (PG13).
Tours
Go on a "Bear Town Bear" Hunt
Take a self-guided tour:
– African American Heritage Tour
– Churches and Cemeteries Tour
– Revolutionary War Walking Tour
Follow the African American Heritage Trail signs to learn about New Bern's history.
Take a self-guided or guided tour of New Bern's Battlefield Park. Call the New Bern Historical Society to arrange guided tours at 638-8558.
Ghost Tour of New Bern every Tuesday thru Saturday. Visit the Black Cat Shoppe located at 246 Middle St. or call 635-1410 for details.
Boaters and Fishermen
Click here for Eastern NC tides, winds, water temperatures, etc.
Reach Out
Is there something you would like featured on the Weekend Happenings or do you have any announcements, articles, event information, and/or news tips to share with readers?
If you are interested in advertising with us, we can help you, too.
It all starts by contacting us here — and thanks for reading and participating.
–> We're accepting submissions for our new Youth Section. Get more details here.