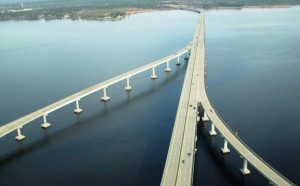 1st – 29th: Seventh Annual Food Drive to benefit the Salvation Army presented by the Tryon Civitan Club in conjunction with the UPS Store. Call 252-637-2277.
11th: Empty Bowls, 11:00am – 2:00pm at Temple Baptist Church. Call 252-638-2577.
12th: ArtWalk throughout Downtown New Bern, 5:00pm – 8:00pm, presented by the Craven Arts Council at the Bank of the Arts. 252-638-2577.
12th: ArtCrawl presented by the Community Artist Will, 5:00pm – 8:00pm at the Center for the Arts, Isaac Taylor House and Gardens, and numerous locations in Downtown New Bern. Call 252-649-1712.
12th: Tuppence presents "Songs of Love and Life", 7:00pm at the Trent River Coffee Company. Call 252-514-2030.
12th – 14th: New Bern Antique Show and Sale,  Fri – Sat: 10:00am – 5:00pm; Sun: 11:00am – 4:00pm. Presented by the New Bern Preservation Foundation at the New Bern Riverfront Convention Center. Call 252-633-6448.
12th – 14th: Blues for an Alabama Sky, Fri – Sat: 7:30pm; Sun: 2pm at the New Bern Civic Theatre. Call 252-633-0567.
12th – 14th: MacBeth, Fri – Sat: 8:00pm; Sun: 3pm presented by RiverTowne Players at the Masonic Theatre. Call 252-633-3318.
13th: "Chocolate and Jewelry Day", 8:00am – 2:00pm at the New Bern Farmers Market. Call 252-633-0043.
13th: NPSWC Cupid Crawl 5K for Sickle Cell, 8:30pm at Union Point Park. Call 252-617-0798.
13th: Awesomely Fantastic Best Life Ever Day, 9:00am – 4:00pm presented by Life Coach and Speaker – Peggy W. Barnes at The City Laundry, 901 Pollock St. Call 252-670-2951.
13th: Valentines Dinner Dance with The Bears, doors open at 5:00pm, dinner at 6:00pm at the River Bend Country Club, 94 Shoreline Dr. Call 678-205-7309.
14th: Festive Family Concert, 3:00pm presented by the Carolina Chamber Music Festival at the New Bern-Craven County Public Library. Call 252-626-5419.
What are you doing this weekend?
Tell us what you think by commenting below or sending us an email. Visit New Bern Now's Facebook page or sign up for the latest updates by submitting your email address in the right margin on New Bern Now's website.
Wendy Card