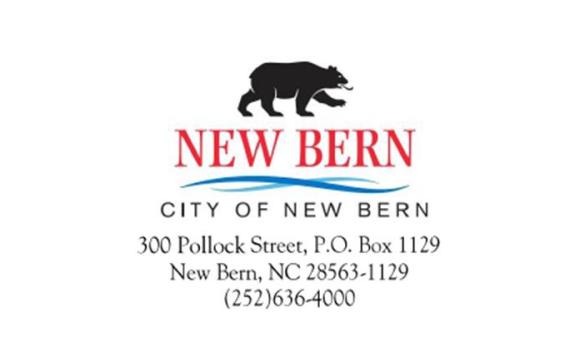 Residents should begin taking precautions ahead of winter weather expected in our area on Friday, February 12. Craven County is under a Winter Weather Advisory that began earlier today and lasts through 12:00 AM Saturday. Forecasters are predicting light snow beginning Friday morning, changing over to a mix of sleet, freezing rain, and rain in the afternoon. Snow accumulations could reach two inches before winter precipitation tapers off late Friday night.
This winter precipitation could make for a slippery morning commute. Friday afternoon and evening commutes could also be dangerous. Bridges and overpasses are the most vulnerable, as they freeze before roadways. Motorists are encouraged to slow down and plan extra time in their travels. Stay off the roads if at all possible.
At 3 p.m. today, Public Works crews began spreading brine along major roads throughout the City. Tomorrow, Public Works crews will monitor road conditions and begin spreading salt immediately after the wintry mix tapers off. The New Bern Police Department is prepared to respond in the event traffic conditions worsen, and electric crews are on standby should there be any power outages. If customers experience a power outage, they are encouraged to report it by contacting Utility Control at 252-636-4070 or through our online portal on our website homepage at NewBern-NC.org. If residents notice icy or dangerous road conditions, report them to the police department's non-emergency number, 252-633-2020.
Freezing temperatures will persist Thursday night through much of Friday. Frozen precipitation could last most of the day. Residents are strongly advised to take precautions. Subscribe to the City's emergency alert system, CodeRED, to stay abreast of emergency notifications. It's free and it alerts subscribers to severe weather events and emergencies within the community either through text messaging, emails, or phone calls. You can sign up on the city website or download the CodeRED app to your smartphone. On the website, go to Departments, then Fire Rescue Department, then click on Web Links under the Misc tab.
The City will post storm updates and information, as necessary, to its social media platforms. Follow us on Twitter at "@CityofNewBern" or on Facebook at "CityofNB."
Submitted by: Colleen Roberts, Public Information Officer, City of New Bern