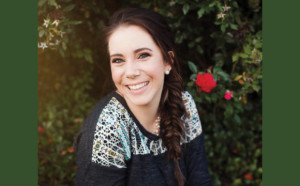 Laticia Huether trained with Anastasia in Beverly Hills, CA and the Oliver Finley Academy of Cosmetology in Boise, Idaho. She is a double licensed esthetician and triple certified makeup artist who specializes in brow shaping, and airbrush HD photo ready & event makeup. One of Laticia's hobbies is blogging, where she enjoys sharing her beauty tips.
You can check out her blog at www.huelalaesthetics.com. Her passion is to help women look and feel their best on special occasions & in everyday life.
Laticia lives in New Bern with husband, Joey, who serves with the US Marines, and her 3 year old son, Carter John. She is looking forward to being more involved with the New Bern community.
Andrea Surface, owner of Amazing Nails & Facials says, "Laticia is a wonderful addition to our team & brings new, fresh ideas to our salon."
Amazing Nails & Facials is located on 2873 Trent Road, New Bern, North Carolina.
For more information, please visit www.amazingnailsandfacials.com or call 252-635-1522.
Submitted by: Thea Kincaid of Thea's Ideas