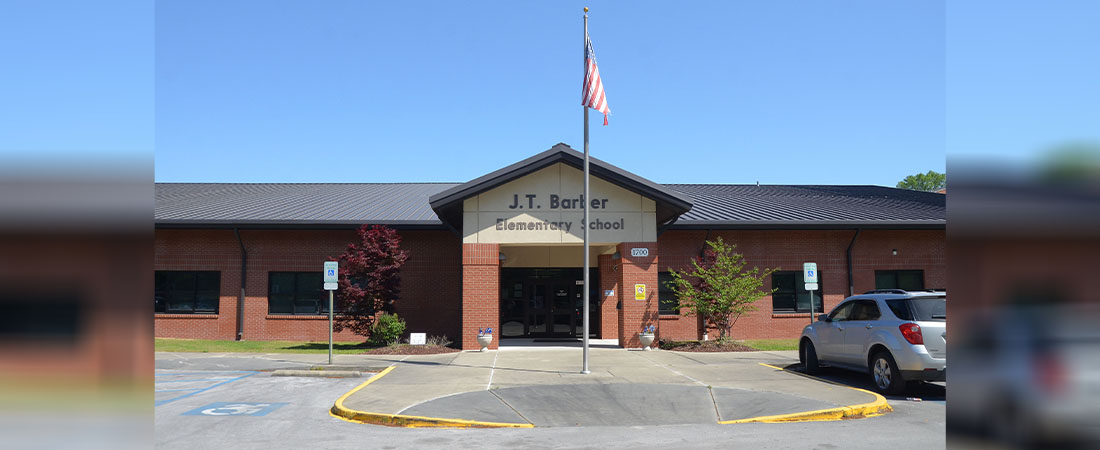 After several weeks of indecision, the Craven County Board of Education voted to allow J.T. Barber Elementary to remain a K-5 school, with its existing pre-school classes in place.
The board voted 6-0 during a May 3 special called meeting to adopt a recommendation from Superintendent Wendy Miller earlier that evening. 
The issue was first brought before the board by Miller on April 18, when she presented them with three options to help accommodate more than 200 students on the school system's waiting list for pre-K services.
The options were: keep things the same and J.T. Barber remains a K-5 school; repurpose J.T. Barber as a pre-K-Kindergarten center for the 2023-24 school year; or repurpose the school as a pre-K center for the 2024-25 school year. 
During the school board's special called meeting on April 24, staff provided more details about the proposed plan, which had changed to repurposing the school as a pre-K center only.
Under that plan, J.T. Barber's grade K-5 students would have been reassigned to other Craven County elementary schools, with the new pre-K facility opened as the J.T. Barber Early Literacy Center.
The board postponed their decision at that meeting to allow for community input on May 3.
During the meeting, Miller said her recommendation was to keep J.T. Barber as a K-5 school with the current pre-K classrooms left in place. The recommendation drew loud applause from the crowd gathered in the school's auditorium.
Miller told the board her decision was based on additional data that had been gathered as well as substantial feedback on the plan. She also noted that the Craven County Commissioners had made clear their expectation that the board revisit, update and implement a facility plan that may include closing some county schools. 
Prior to the board's vote, Miller said she believed that J.T. Barber should also have another year to plan for the Restart process, which would allow the school more flexibility in how it spends its annual funding allotment, much like a charter school. 
Craven County currently has two Restart schools, Oaks Road Academy in New Bern and Roger Bell New Tech Academy in Havelock. 
A total of 33 residents signed up to speak during the meeting, nearly all of them in favor of J.T. Barber remaining a K-5 school. 
Parent Shameka Hodges, who has two children at J.T. Barber, said "this is one of the times changes don't need to happen."
"I can just imagine how my sons would act upon having to leave their school and possibly their teachers they have fallen in love with since they've been here," she commented.
Roger Williams, who said he was speaking on behalf of the Dr Martin Luther King Jr Outreach Ministry of New Bern, stated, "The community needs a school. The youth need to have pride in a school right in their community, not across the Neuse or the Trent River. Keep J.T. Barber whole, well and alive."
Barbara Lee, a graduate of J.T. Barber, implored the board to renovate the school.
"Fix it up, make it look good, get some good teachers in here that can make a difference with the children that go to school here," Lee said.
Dre Nix, regional vice president with the Boys & Girls Clubs of the Coastal Plain, explained that J.T. Barber is the official chartered Boys & Girls Club in Craven County serving New Bern. She said she has consistently seen the school district make decisions that disrupt the lives of students. 
 "I have seen the deterioration of the support and the resources coming to this school…Students need to be here, they need to learn of the historical importance of this building and being a part of it and contributing to their community," she commented.
By Todd Wetherington, co-editor. Send an email with questions or comments.