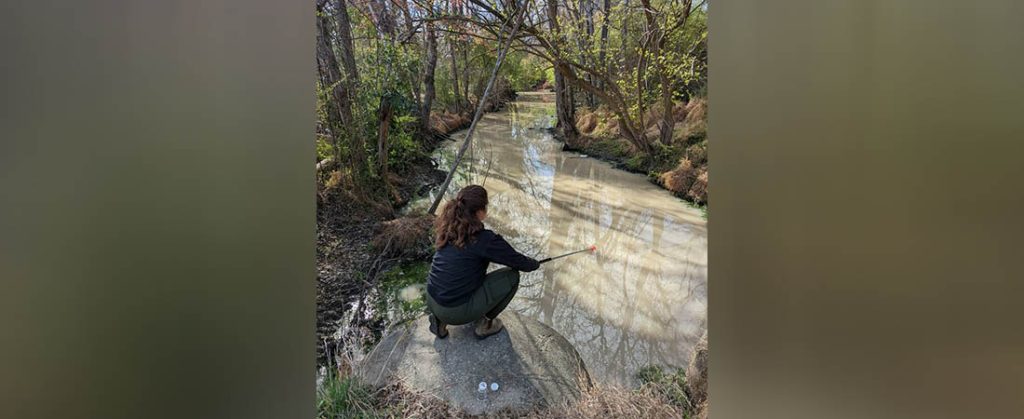 Revised On May 26 at 5:30 p.m. 
All 17 sites along the lower Neuse River passed the first Swim Guide test of the season, but swimmers still need to take caution this Memorial Day weekend.
"While all the sites we sampled met state and federal recreational water-quality standards this week, keep in mind that any time we have a heavy rain, once that rain hits the ground, it's picking up pollution and running into the closest waterway," said Clay Barber, Sound Rivers' Program Director. "This weekend, we're going to have a lot of rain, so you need to take caution even if our results from Friday say it's safe to swim at a particular site."
Exposure to elevated levels of fecal bacteria in the water may come with an increased risk of gastrointestinal illness and skin infections for pets and humans alike.
"After excessive rain, it's just generally a good idea to keep your eyes, ears, nose and mouth out of the water," Barber said.
Swim Guide is an international water-quality program conducted locally by Sound Rivers, an environmental nonprofit based in Raleigh, New Bern and Washington with a mission to keep North Carolina's waterways fishable, swimmable and drinkable.
Each week, a team of Sound Rivers' volunteers gathers water samples at 54 popular recreation sites from the Piedmont to the Pamlico Sound. Sound Rivers' staff test samples for E. coli in fresh water and enterococci in salt water and pass/fail results are released to the public, providing an easy way to find out where it's safe to swim.
Seventeen of the 54 sites are located in the lower Neuse River basin: Oak Bluff Road and Highway 11 boat ramp near Kinston; Core Creek Landing at Fort Barnwell; Cowpen Landing and Spring Garden boat ramps; Glenburnie Park, Town of Bridgeton Park, Black Beard Sailing Club on upper Broad Creek, Lawson Creek Park, River Bend kayak launch, Trent Woods and Brice's Creek — all in or near New Bern; the East Street boat ramp in Pollocksville; Slocum Creek boat ramp in Havelock; Rice Creek off the Bay River; and the Midyette Street boat ramp and Sea Harbour Yacht Club at Pierce Creek in Oriental.
Sound Rivers' Swim Guide program is sponsored by the Water-Quality Fund in memory of Gene Pate, Grady-White Boats, Public Radio East, UNC Lenoir Health Care, the Albemarle-Pamlico National Estuary Program, Z. Smith Reynolds Foundation, UNC Pavel Molchanov Scholars, ECU SECU Public Fellows Internship Foundation, City of Greenville, Lake Royale Property Owners Association, Melinda Vann and David Silberstein, and Wendy and Tim Wilson.
For more information, visit soundrivers.org.
By Sound Rivers