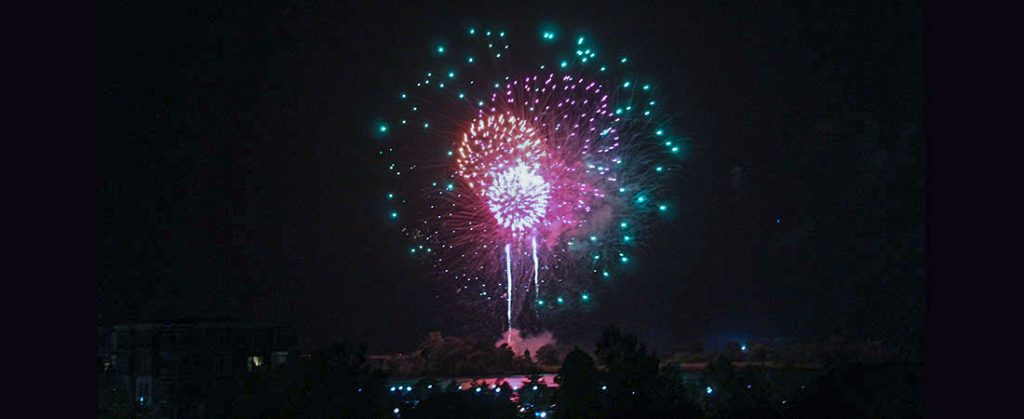 Craven County and New Bern residents have been through ups and downs this past year but that hasn't stopped them from pressing on, enjoying life and celebrating local progress!
New Bern Now's (NBN) community calendar has been chockfull of information. Articles and announcements flowed in from countless individuals, organizations and businesses for NBN to share their stories.
The following timetable is provided as a historic reference:
Jan. 3: CarolinaEast Medical Center Reinstates Visitor Restrictions
Jan. 6: Craven County Board of Education (CC BOEd) passed new updated masks requirements and COVID protocols based on current COVID data and trends for Craven County.
Jan. 11: New Bern Board of Aldermen (NB BOA) approved the execution of a contract for architectural-engineering services for Stanley White Recreation Center.
Jan. 19: Coastal Carolina Regional Airport's Aircraft Rescue & Fire Fighting (ARFF) crew added a state-of-the-art E-ONE 4×4, 1585-gallon Aircraft Rescue and Fire Fighting Vehicle to their fleet.
Jan. 24: Kessler Collection announced the purchase of the historic Elks Building for $2.25 million with plans to develop the property into a 50-room boutique hotel.
Feb 8. Memorandum of Understanding with New Bern Historic, LLC. Includes: Elk's Temple Building (301 Middle St.), Vacant Lots at the Corner of Craven and South Front Streets and Union Point Park Development Site.
Feb, 22: The City of New Bern and New Bern Historic (Kessler Group) revised the MOU to include the Elk's Temple Building and city owned parcels on the corner of Craven and Middle Streets known as the "Talbots Lots".
Feb. 16: CC BOEd unanimously voted to go to mask optional for all students and staff effective Feb. 21.
Mar. 21: Craven County Board of Commissioners (CC BOC) unanimously approved the installation of "In God We Trust" on the outside of the Craven County Administration Building by the US Motto Action Committee.
Mar 22: NB BOA unanimously approved execution of a contract with Daniels & Daniels Construction Company, Inc. for the City Hall Elevator Project.
May 10: NB BOA unanimously approved a Proclamation for "The Forgotten 29".
May 24: Trent Woods Garden Club installed a Blue Star Memorial Marker at the New Bern National Cemetery.
May 31: With the help from the community, Sound Rivers installed Trash Trout in Jack Smith Creek.
April 1: CC BOEd announced the resignation of Board of Education member Stefanie King, leaving a vacant seat for District 1.
April: Daniel Hand and Marisol "Mari" Schultz and Daniel Hand created their first batch of moonshine at their bar, The Garage.
June 30: Ray Leggett retires as president and chief executive officer (CEO) of CarolinaEast Health System. Michael Smith selected as new president and CEO.
Jul 12: Brothers Jordan Andre McDaniels and Jaheem Dashawn McDaniels were shot at the Craven County Courthouse. Jordan McDaniels succumbed to his injuries. New Bern Police Department arrest Dakota Wright of Vanceboro within hours of the shooting.
Jul. 29: CC BOC renamed the New Bern Riverfront Convention Center to the Riverfront Convention Center of Craven County. The motion was approved in a 6-1 roll call vote. Nay vote by Commissioner Dennis "Denny" Bucher.
Sept. 18: United Way Celebrates 65 Year Anniversary
October brought an unusual number of shootings resulting in death or injury. Jamari I. Jones was killed during a shooting on First Ave. on Oct. 8. Four people were injured during a shooting on New Bern Ave. on Oct 13. Also, on Oct. 13, shots were fired resulting in property damage. There was a shooting on Oct. 14 on Washington Street with no injuries reported. Shots were fired on Degraffenreid Ave. In press releases related to all shootings the New Bern Police Department stated, the shootings do not appear to be a random act of violence.
Oct 17: Craven County began the Tax Revaluation Process.
Oct 17: American Rivers names Neuse "River of the Year".
Nov 3: During the NB BOA Retreat, City Manager Foster Hughes told the board that 460 employees are underpaid. The board implemented a partial pay increase on Dec. 13, but employees remain underpaid.
Nov. 25: Portable Synthetic Ice Rink installed at Union Point Park.
Dec 5: CC BOC approve purchase agreement in the amount of $6 million for Sudan Temple Complex.
Dec 9: New Bern Bears celebrated their 16-0 season with a 40-28 win against Greensboro Grimsley in the NCHSAA 4-A state championship game in Kenan Stadium. The City of New Bern hosted a parade and fans lined the downtown streets to celebrate the team's win on Dec. 13.
Dec 13: NB BOA unanimously approved the sale of the Rhem Avenue property and transfer of the Tisdale House to the New Bern Preservation Foundation so the house could be moved to the Ghent neighborhood. It's currently located at the future home of the new Stanley White Recreation Center.
Dec 16: NBN's Navigator Newspaper hit the streets
Numerous community events were held. These are only some of many that occurred this year: Artwalk Fridays, Empty Bowls, New Bern Mardi Gras Festival, CWS Run for the Shelter, First Capital Antique Automobile Car Show, Neuse River Bridge Run, Civil War Adventure Day, New Bern Heritage Homes Tour, New Bern Autism Awareness 5k Walk/Run, Commissioner Johnnie Sampson Jr. Day, New Bern and Havelock Summer Concerts, Stuff the Bus, Stanly-Spaight Duel, Constitution Week Ringing of the Bells Ceremony, Bike MS: Historic New Bern Ride, MumFest, Ghostwalk, Bee by the River Quilt Show, Havelock Chili Festival, Coastal Photo Club's Fall Major Competition, Field of Flags, Twin Rivers Turkey Trot, Commemoration of The Great Fire of 1922, Craven County Jaycees Christmas Parade, Christmas Flotilla, The Holly and The Ivy Historic Homes Tour, Jingle Bell Trot, Beary Merry Christmas events and activities, Wreaths Across America, and New Year's Eve Parties.
Questions or comments? Send an email.
By Wendy Card, Editor