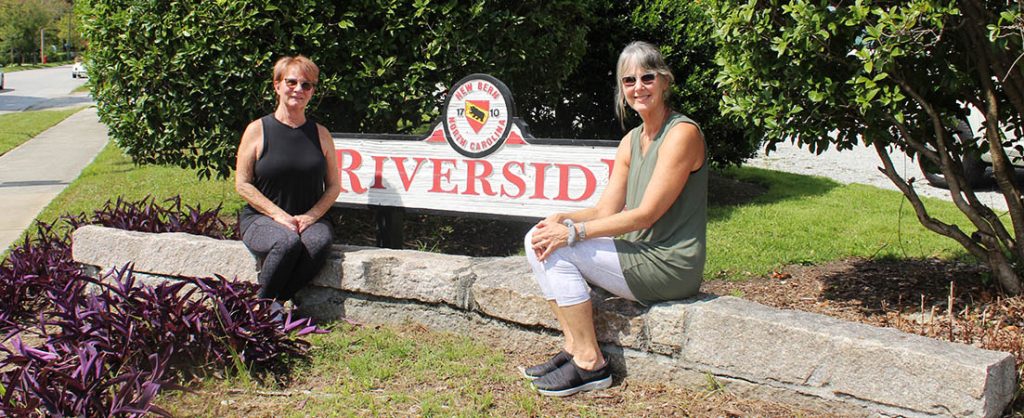 Cindy Dameron and Beth Dabagian were looking at the Historic Riverside Community sign and plants surrounding it. They told us they were thinking about sprucing up the area.
We emailed Colleen Roberts, public information officer and the Public Works Department at the City of New Bern asking what the process is for citizens wanting to clean and/or paint the signs.
She responded:
"Our Public Buildings division within Public Works refurbishes neighborhood signs throughout the city as needed and as scheduling permits. These signs include those that were purchased and installed by the City. They do not include neighborhood signs installed by a developer. These signs are often easy to identify by their Swiss seal and many of them are made from redwood."
"On occasion, we have partnered with neighborhood volunteers interested in refurbishing their city signs. In those instances, the City has repaired the signs and supplied the volunteers with paint to repaint them. We appreciate the partnership, volunteerism, and helping hands of our residents."
"If residents are interested in refurbishing their neighborhood sign, we would first need to determine whether the sign was installed privately or by the City. Residents can call Public Works at 252-639-7501."
Questions or comments? Email New Bern Now.
By Wendy Card, Editor