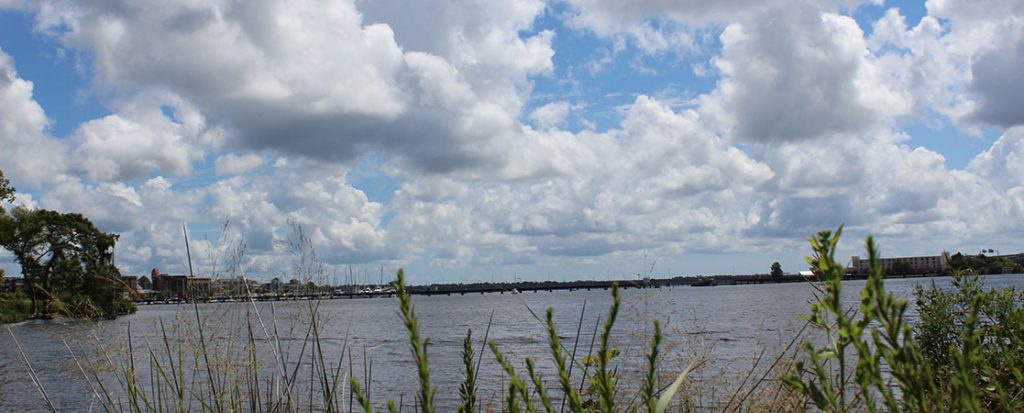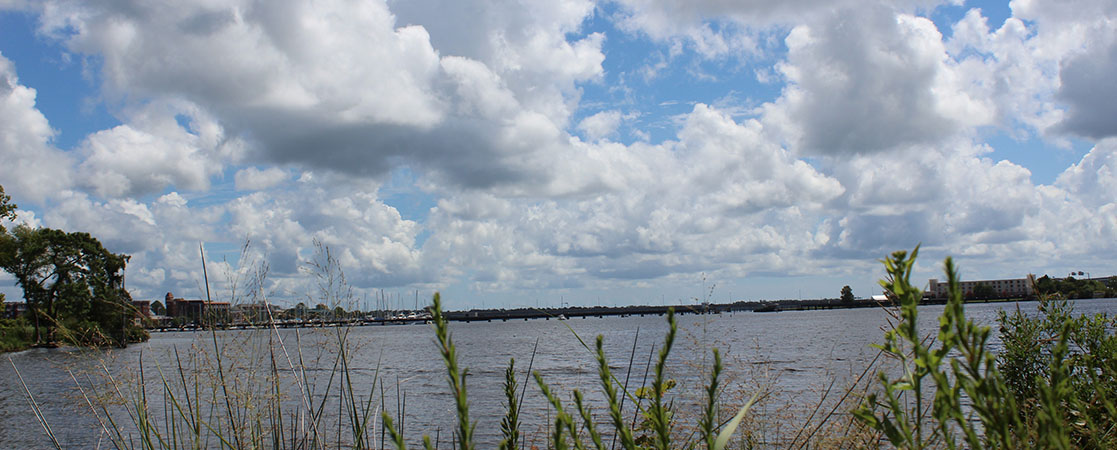 Around Town
High school football game between Jacksonville Cardinals at New Bern Bears on Friday at 7 p.m.
Vintage Hitchcock – A Live Radio Play is currently showing at the New Bern Civic Theatre, 412 Pollock Street.
Cove City Fireman's Day with vendors, food, bingo, family fun, and parade starting at 10 a.m.
The Earl of Craven chapter of Questers International offers tours of Cedar Grove Cemetery. Tours begin at 4 p.m. on Saturdays at the Weeping Arch on Queen Street, no advance reservation required.
Yard and Tag Sale presented by Bridgeton United Methodist Church on Saturday from 9 a.m. – 1 p.m. at 510 "B" Street. All proceeds benefit local charities.
Things to Do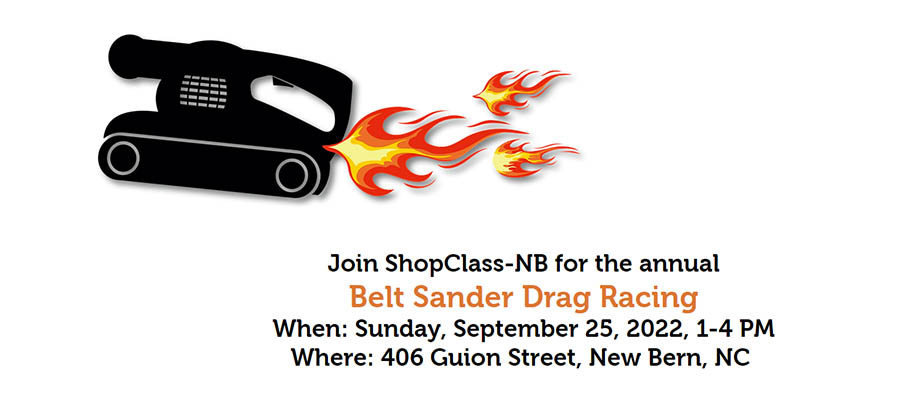 23rd: True Colors Adult Coloring Club, 10:00 a.m., New Bern-Craven County Library, 400 Johnson Street.
23rd: Mark Twain Discusses Banned Book Experience by Bill Hand, 2 p.m., New Bern-Craven County Public Library.
23rd: VFW 2514 Auxiliary Yard Sale, 3 p.m.
23rd: Still & Stretch, 11 a.m., New-Bern Craven County Public Library, 400 Johnson Street.
24th: B/S/H Oktoberfest in New Bern, 5 p.m., Union Point Park, East Front Street.
24th: Coastal Women's Shelter Ride, 9 a.m., Temple Church, 1500 Kingdom Way.
24th: Kitten Adoption Event, 11 a.m., PetSmart, 3007 Dr Martin Luther King Jr. Boulevard.
24th: A Scavenger Hunt, 3:30 p.m. at Union Point Park with the Junior League of Greater New Bern.
25th: CROP Hunger Walk at Union Point Park.
25th: Belt Sander Drag Racing, 1:00 p.m. – 4:00 p.m. at Shop Class, 406 Guion Street.
Entertainment and Music
Thursday
National Girls Night, 6 p.m. at The Garage, 1209 Hwy 70 East
Girl's Night Out – Get Lei'd, 7 p.m., Jeanna's Just-in Boutique, 2027 S. Glenburnie Road

Friday
Bi-Polar Express, Black Beard's Triple Play, 415 South Front Street
Saturday
Q City 9-Ball Tour with A Taste of Philly and Gigi's Snack Shack Food Trucks at Mickey Milligan's, 3411 Trent Road
Check out the New Bern Music Calendar for more — it's a great resource to help you follow and support local bands. Thank you, Joanne Freidman, for creating and maintaining this one-stop shop for us to see who's playing, where.
Arts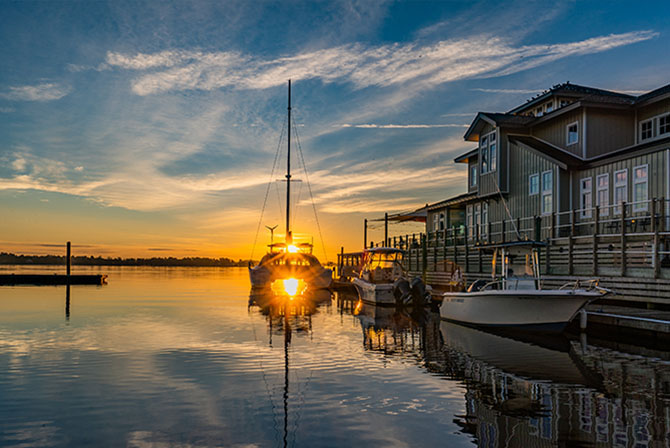 Check out the 40-Million-Year-Old Tortoise Fossil and all kinds of artworks at Michaelé Rose Watson's Studio M at 217 Middle St.
The Fire of Freedom is at Cullman Performance Hall, 529 S. Front Street, Saturday, September 23 at 7:00 p.m.
The Great Fire of New Bern: Images on its 100th Anniversary is at NC History Center, 529 S. Front St., on display through January 29, 2023.
Coastal Photo Club and Bernice Abraham is at Bank of the Arts. Call 252-638-2577.
At the Gallery Concert Series Elton John, performed by Ken Kennedy at Bank of the Arts, 317 Middle Street, September 25 at 7:00 p.m.
Works from over 30 talented and award-winning artists are at Community Artist Gallery, 309 Middle St.
Africa to Carolina Exhibit is at the North Carolina History Center, 529 S. Front St., and on display through January 31, 2023.
Activities, Fun, and Games
Watch the East Carolina Amateur Baseball League on Sept. 18 at Kafer Park. Royals at A's starts at 1:00 p.m. and Padres at Rockies at 4:00 p.m.
Accidental Artist, 219-A Craven St.
Beary The Hatchet Axe Throwing Co., 504 S. Front St.
Bear Towne Escape Room, 233 Middle St.
Rollerland, 3502 Neuse Blvd.
New Bern Farmer's Market at 421 South Front Street is open on Saturdays from 8:00 a.m. until 2:00 p.m.
Visit the New Bern/Craven County Library for free WiFi, computer classes, bingo, book contests, special exhibits, reading programs, DVD/movie rentals, story hours, and more!
Outdoor Life
Enjoy a day at the park – playgrounds, picnic tables, grills, shelters, dog park, fishing piers, and other amenities. There's always fun to be had at the 20 + parks and recreation facilities maintained by Craven County Recreation and Parks and New Bern Parks and Recreation! They offer all kinds of activities from tennis, sand volleyball, bocce ball, kickball, baseball, softball, pickleball, to disc golf and other sports.
Prefer paddling? There are plenty of places to launch your boat or watercraft. Rent a canoe at Merchant's Grocery in Brices Creek or watercraft from Stand Up Outfitters on Country Club Rd. Contact the Twin Rivers Paddle Club for a Paddle Trails Packet for mapped trails and launch sites.
Take a walk in the Croatan National Forest or bike, camp, hike, fish, horse riding, observe wildlife, picnic, water activities, etc. For more information, contact the Ranger's station located off Hwy 70 at 252-638-5628.
At the Movies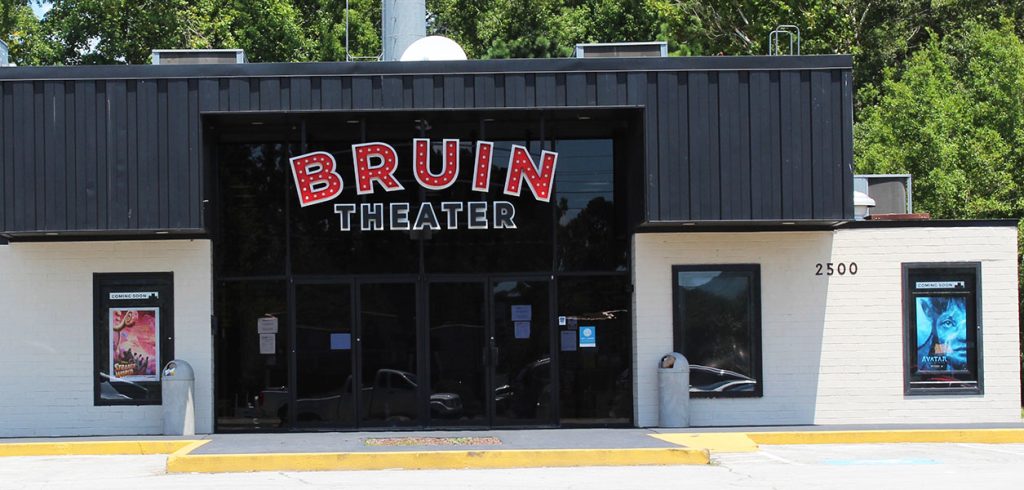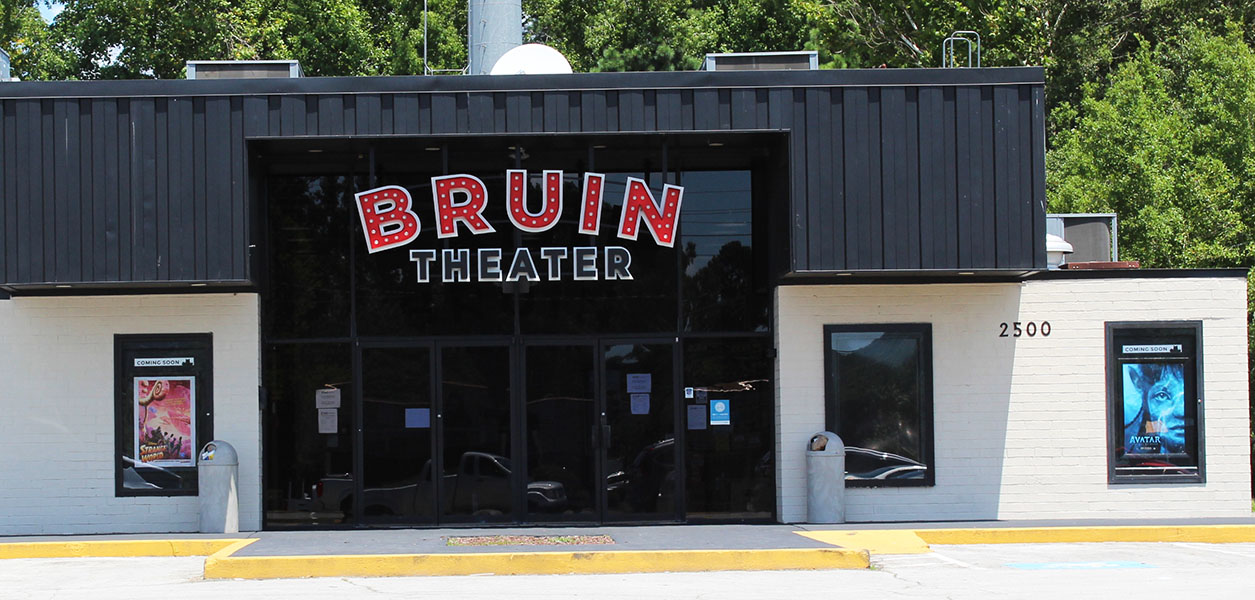 ENC Cinemas: Bear Town Cinema at 2806 Trent Rd. and The Bruin at 2500 Neuse Blvd. Call 633-2772. Don't Worry Darling (R), Pearl (R), The Woman King (PG13), Running the Bases (PG), The Invitation (PG13), Beast (R), DC League of Super-Pets (PG), Where the Crawdads Sing (PG13), and Top Gun: Maverick (PG13). Coming Soon: Lyle, Lyle, Crocodile (PG) on October 7, and Amsterdam (R) on October 7.
Tours
Take a self-guided tour:
– African American Heritage Tour
– Churches and Cemeteries Tour
– Revolutionary War Walking Tour
Follow the African American Heritage Trail signs to learn about New Bern's history.
Go on a "Bear Town Bear" Hunt
Take a self-guided or guided tour of New Bern's Battlefield Park. Call the New Bern Historical Society to arrange guided tours at 638-8558.
Boaters and Fishermen
Click here for Eastern NC tides, winds, water temperatures, etc.