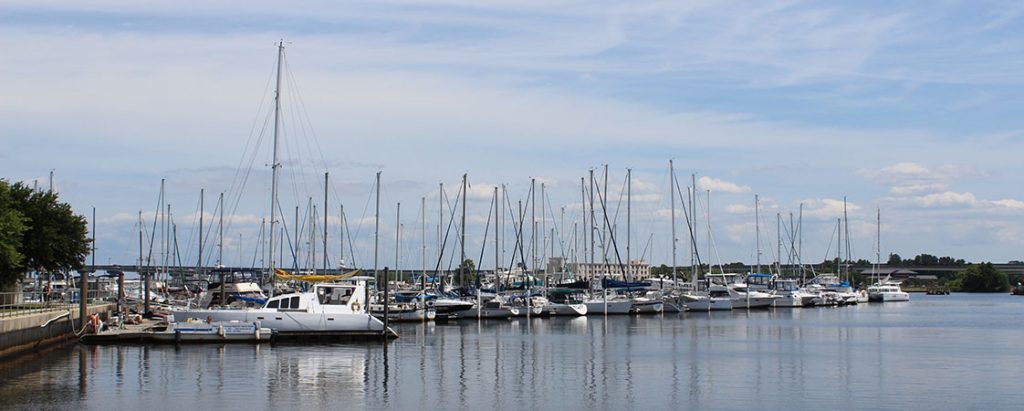 Around Town
Visit Middle Street Antiques located at 311 Middle Street in Downtown New Bern and say hello to Gail Clark for us. She's having a Retirement Sale as she's going out of business in August. Call 252-633-4876.
Music and Nightlife
Thursday:
– Big Sam at The Tonic Parlor, 218 Middle Street

Friday:
– Cooper Greer at Blackbeard's Triple Play, 415 S Front Street
Saturday:
– James Ford at Sara's Big Apple, 1150 Broad Creek Road
Sunday:
– The RV Road Show at Persimmons Restaurant, 100 Pollock Street
Check out the New Bern Music Calendar for more — it's a great resource to help you follow and support local bands. Thank you, Joanne Freidman, for creating and maintaining this one-stop shop for us to see who's playing, where.
Arts & Entertainment
Visit Michaelé Artist in Glass & Clay at Studio M and see the 40-Million-Year-Old Tortoise Fossil and all kinds of artworks at 217 Middle Street. Call 626-0120.
Bank of the Arts, 317 Middle Street.
Community Artist Gallery, 309 Middle Street.
Andrea Owens Fiber Art, 413 B Broad Street and the artists on display in Artisan Square.
Next Chapter Books & Art, 320 South Front Street.
Carolina Creations, 317 Pollock Street.
The Last Detail, 206 Craven Street.
Things to Do
15th: Jaws Movie Marathon, 10:00 a.m. at New Bern-Craven County Public Library, 400 Johnson Street. Register at the Reference Desk or call 252-638-7807.
15th – 17th: Willy Wonka Jr. at New Bern Civic Theatre, 414 Pollock Street.
15th – 16th: The Classics of Rodgers and Hammerstein, 7:30 p.m. at Masonic Theatre, 514 Hancock Street.
16th – 17th: Christmas in July, Saturday 10:00 a.m. – 7:00 p.m., Sunday 10:00 a.m. – 5:00 p.m. at Craven County Jaycees Fairgrounds, 3700 U.S. Highway 70. Call 252-636-0303.
16th: Reviving Lives Ministry Yard Sale, 810 Broad Street.
16th: Bear Town Paddle Battles, 7:00 a.m. – 6:00 p.m. at Lawson Creek Park, 1309 Country Club Road. Call 859-625-4733.
16th: Outlander: Spark of the Rebellion, 9:15 a.m. at Tryon Palace, 529 S. Front Street. Call 252-639-3524.
16th: Tryon Palace Family Day, 10:00 a.m. – 3:00 p.m., 529 S. Front Street. Call 252-639-3524.
16th: What to Wear? A Guide to the 18th c. Wardrobe Workshop, 1:00 p.m. at North Carolina History Center, 529 S Front Street. Call 252-639-3524.
16th: Outlander: Storm of Revolution, 4:15 p.m. at Tryon Palace, 529 S. Front Street. Call 252-639-3524.
17th: The Classics of Rodgers and Hammerstein, 3:00 p.m. at Masonic Theatre, 514 Hancock Street.
Activities, Fun, and Games

Visit the New Bern-Craven County Public Library for free WiFi, computer classes, bingo, book contests, special exhibits, reading programs, DVD/movie rentals, story hours, and more!
Accidental Artist, 219-A Craven Street.
Beary The Hatchet Axe Throwing Co., 504 S. Front Street.
Bear Towne Escape Room, 233 Middle Street.
Jumpin' Jive Battlefield, Laser Tag Center, 2911 Brunswick Avenue.
Rollerland, 3502 Neuse Boulevard.
Outdoor Life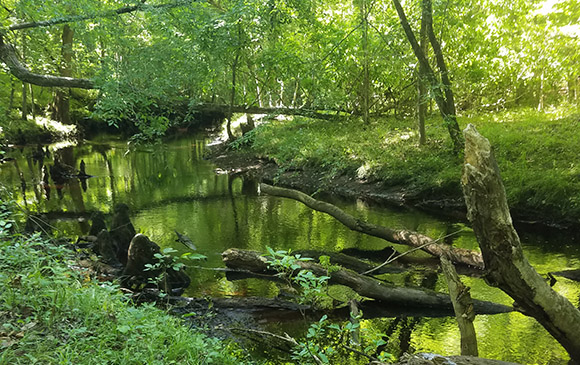 Enjoy a day at the park – playgrounds, picnic tables, grills, shelters, dog park, fishing piers, and other amenities. There's always fun to be had at the 20 + parks and recreation facilities maintained by Craven County Recreation and Parks and New Bern Parks and Recreation! They offer all kinds of activities from tennis, sand volleyball, bocce ball, kickball, baseball, softball, pickleball, to disc golf and other sports.
Cool off at the New Bern's Aquatics Center at 1155 Laura Lane and the George Street Spray Park located behind the police station.
Prefer paddling? There are plenty of places to launch your boat or watercraft. Rent a canoe at Merchant's Grocery in Brices Creek or watercraft from Stand Up Outfitters on Country Club Rd. Contact the Twin Rivers Paddle Club for a Paddle Trails Packet for mapped trails and launch sites.
Take a walk in the Croatan National Forest or bike, camp, hike, fish, horse riding, observe wildlife, picnic, water activities, etc. For details, contact the Ranger's station located off Hwy 70 at 252-638-5628.
At the Movies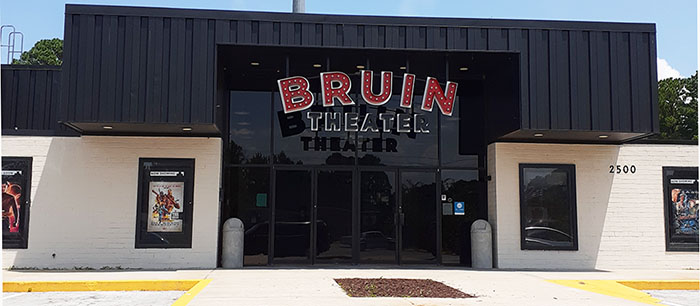 ENC Cinemas: Bear Town Cinema at 2806 Trent Rd. and The Bruin at 2500 Neuse Blvd. Call 633-2772. Paws of Fury: The Legend of Hank (PG), Thor: Love and Thunder (PG13), Minions: The Rise of Gru (PG), The Black Phone (R), Jurassic World Dominion (PG13), Top Gun: Maverick (PG13), Where the Crawdads Sing (PG13), and Elvis (PG13).
Tours
Go on a "Bear Town Bear" Hunt
Take a self-guided tour:
– African American Heritage Tour
– Churches and Cemeteries Tour
– Revolutionary War Walking Tour
Follow the African American Heritage Trail signs to learn about New Bern's history.
Take a self-guided or guided tour of New Bern's Battlefield Park. Call the New Bern Historical Society to arrange guided tours at 638-8558.
Ghost Tour of New Bern, Tuesday thru Saturday. Visit the Black Cat Shoppe located at 246 Middle St. or call 635-1410 for details.
Boaters and Fishermen
Click here for Eastern NC tides, winds, water temperatures, etc.