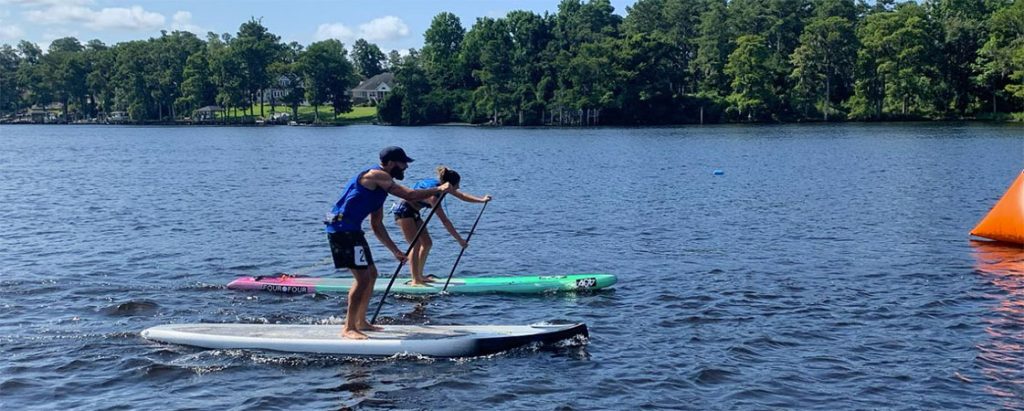 Bear Town Paddle Battles presents a fun-filled day of paddle sport activities with standup paddleboards, kayaks, surf skis. Choose from a fun paddle, 2-mile and 6-mile races.
This special event will be held on July 16, 200 at Lawson Creek Park in New Bern, NC. It's now part of the Southeast Paddlesport Championship Series sepseries.org.
As a Task Force Neuro Initiative, all proceeds benefit the fight against neuromuscular diseases, such as ALS, Multiple Sclerosis, Parkinson's, Huntington's, Dystonia, and many more.
Visit Paddleguru.com/races/beartownpaddlebattles2022 for details.
Do you want to sponsor the event? Send an email to Bear Town Paddle Battles.
By Grant DeHaven