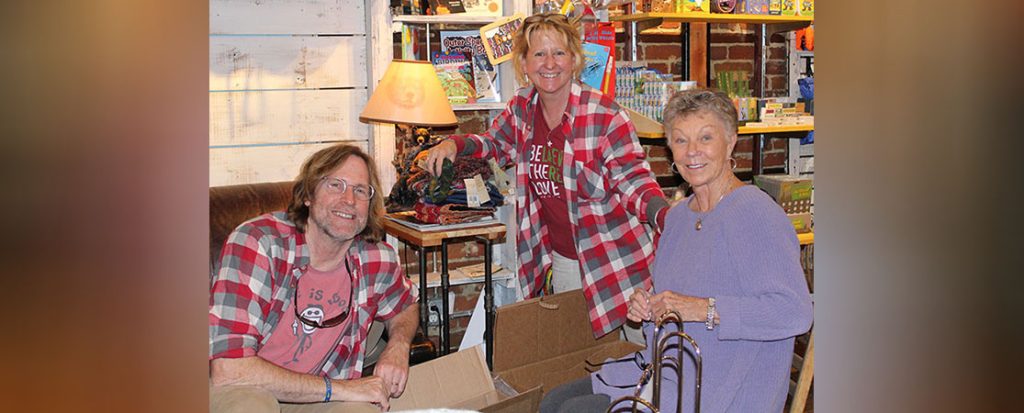 In early March 2022, New Bern Now (NBN) started to receive calls and messages from Downtown business owners with questions and concerns related to a Social District.
Background: Swiss Bear Inc., The New Bern Area Chamber of Commerce, the Craven County Tourism and Development Authority, the New Bern Downtown Business Council, and some local businesses are in the process of developing a plan to implement a "Social District" in Downtown and Five Points. According to SBI's website, "A social district is a specific area in which alcoholic beverages are allowed to be carried in open containers (cups) on the street." Ultimately, a proposal will be made to the New Bern Board of Aldermen asking them to approve a social district.
I spoke with a number of people, but no one was willing to go on the record with their concerns. It's important to note that these businesses are not on the Social District Committee and to date we have not been able to ascertain the names of everyone on the committee. There were two individuals who are starting a business, but they aren't operational. One restaurateur who is on the committee wasn't willing to go on the record but told us that this was a "non-event".
On March 14, 2022, I asked Lynne Harakal, Executive Director, SBI; Melissa Riggle, Executive Director, TDA; and Danny Batten with the NBDBC and Owner of Surf, Wind and Fire to respond to questions that I received from concerned business owners related to the possible implementation of a Social District. Soon after the list of questions and comments were published here.
Danny Batten, Lynne Harakal, Melissa Riggle, and I corresponded (via email and by phone) and we agreed to meet to see how we could work together to educate the public about the Social District.
On March 25, Danny Batten answered the questions. I held off on publishing the answers because I thought we would talk about them during our scheduled meeting. The meeting didn't end up happening.
Note: A Public Input Meeting about the Social District was held on April 13, 2022, at the Omega Center. We are in the process of uploading the videos, but you can see the first hour broken down into segments on our YouTube channel here.
With that said, here are the answers to the questions:
Who Will Benefit from a Social District in Downtown New Bern and Five Points?
Answer: "I think both business owners and property owners will benefit from having a vibrant downtown. Social Districts are quickly becoming the expected environment for historic downtowns. You can easily see this trend considering NC has approximately 80 designated Main St. towns and about half have already formed committees to explore this option (and around ten or more have already passed an ordinance creating a social district). Social Districts in most towns create both additional visitors (up to 30% in some towns) and visitors tend to spend more time in market (creating opportunity to shop and dine). This is a very strong argument for New Bern to explore the option of a social district."
*** The presentation highlighted eight cities in NC that have implemented a social district as of April 1 and 35 cities that are working to establish a social district.
Note: There are 738 cities in North Carolina.
Currently all we see is new bar/restaurant openings as they are attracting lots of people, so more are opening every day. There are at least 13 restaurants and bars downtown, and more coming with the Elks renovation, a new Italian restaurant and proposed Japanese restaurant and the renovation of the Harvey Mansion.  
Answer – "Certainly we see more restaurants opening as opposed to retail. This will always be the case as cost per square foot increases (developers want to make a profit on their building/renovation investment). As online sales continue to eat away at brick and mortar businesses, high rent, and low wages for retail employees we should notice less and less retail stores opening in downtown settings (really any setting – malls, strip centers). We are also seeing big box retail creating smaller footprints as a result of online shopping and high rents. This should be a strong argument for social districts. A vibrant downtown allows for more business opportunities including attracting more conventions, weddings and business investment. This is what many of the other towns with social districts have noticed. Benefits should be noticed by all businesses – restaurant and retail (we only have two dedicated bars in the core downtown business district but they should also benefit — all boats rise with an incoming tide."
Although it is being promoted that it will increase foot traffic for retailers as well as restaurants and bars, few, if any true retailers are on the committee that was organized to explore establishing a social district a year ago.
Answer: "I sit on the committee and I have a 3400 sq ft retail store in downtown. My business is not classified as a bar by ABC or the Dept of Commerce. We are strictly a retail store with a marketing arm that offers coffee, soda, craft beer and wine as a marketing tool (making up less that 4% of total sales). So my primary concern with social districts is that it will greatly benefit retail because I want it to directly benefit my retail store. Also both Winnie and Lindsay from Mitchells Hardware attended the most recent meeting. I have received input from many of the downtown retailers that don't have time to be on the committee but may at some point pop into a committee meeting. All retailers have the opportunity to attend the Downtown Business Council meeting where we have been discussing social districts for many months. Every meeting we allow for opportunity for open discussion. There have been some that have expressed discontent with the idea of social districts and I think their views have been taken into consideration. We been designing signs, rules, district boundaries with all comments taken into consideration. Please understand the committee was not formed to debate the merits of social districts but to only develop a plan to implement the social district for downtown. We don't decide if we should or should not have a social district. That is up to city hall. Our job is to develop a plan and the city alderman with the city attorney and city manager decide if we should have a social district. So businesses and residents can express their opinions or discontent and it may alter the way we implement a plan but we would still need to move forward with the social district plan because that is our committee purpose. If businesses and residents are discontent, they should contact city hall. There is personally nothing I can do about their discontent other than listen (which I am happy to do). I have been researching social districts for two years so I am personally an advocate. I do understand peoples concerns. They are the same concerns I had when I first started; however, I quickly realized my concerns about noise, litter, ABC violations were not merited based on evidence from other communities that have committed to social districts for years."
With few retailers on the committee, they have no real voice in the decision
Answer – "Every business is invited to the downtown business council meeting and there is opportunity to communicate and express opinions. We even had a silent survey about street closures two years ago. it turned out that more businesses wanted to continue street closures so that is what we did. We also listened to the businesses that did not appreciate closures and altered our days and times (what we didn't do is stop street closures just because some business expressed discontent). I have worked with Lynn and Melissa for years. I have also worked with the City Manager for a couple years and find all parties to be reasonable and willing to listen. I think we all have to compromise. There are many decisions we make that I personally wished we would do differently; however, in the spirit of compromise, I think the best we can do is make everyone a little unhappy (meaning there is no winner take all – we all win a little and lose a little)."
If this is really about increasing business for restaurants and bars, and they should just be honest about it.
Answer – "To be honest, the entire idea started to ensure an increase in business opportunity for retail. The main lobbying body was the NC Retail Merchants Association. That organization is only loyal to its member retail businesses. The qualitative data shows that increased traffic and longer time in market creates opportunity for retail.
Note: NC Representative Steve Tyson sponsored House Bill 781 – Bring Back Business to Downtown on May 3, 2021.
Have they obtained stats from retailers in existing social districts to see if they actually benefited with more sales too?"
Answer – Yes. I would recommend contacting the NC Retail Merchants Association.
The social district would operate 7 days a week from 11 a.m. to 9 p.m. Retailers do not stay open to 9 p.m.
Answer – "Our plan so far would be noon to nine pm. Nautical Wheelers and Surf, Wind and Fire both stay open on the weekends to 9pm (at least during the summer months). The Black Cat stays open late and I think Carolina Creations stays open to 8pm during the summer. The social district creates opportunity and it is up to the individual retailer to figure out how to make it work for them. I would suggest they start staying open later to offer retail services to folks that get off work later – after 6pm. These folks need the opportunity to also shop. You cannot expect to stay open from 10 to 5pm and stay competitive with online and big box retail. This behavior really has nothing to do with social districts. This is something each retail business should already be considering (opening in the evening). The social district should simply make it more profitable for them."
As a retailer, "I quit going to the DBC meetings. It is a waste of time. We are outnumbered by restaurants and bar owners and they overrule our concerns and approve what is best for them, street closings etc."
Answer – "We all get a voice – restaurants, retail, hospitality, non-profit, service businesses. None of us always get our way. We have to compromise."
They are saying it increases foot traffic … people wandering around waiting for seating aren't interested in shopping/buying, they are just killing time, so how does that increase my sales? 
Answer – "It creates opportunity. Each business will need to figure out how to make it work for them. I personally would prefer to be challenged with opportunity as opposed to a town with a restrained convention center and decreased vibrancy due to lack of planning and lack of willingness to try new things to increase visitation."
Putting a sign or sticker on the door allows people in my store with a drink so if they actually do want to try on any of my clothes, where can they put their cup, or we have to find a way to accommodate them?
Answer – "It is up to each individual business to decide if they want folks to enter with drinks. I am assuming if you don't allow people to enter with soft drinks and coffee, you probably will not welcome people to enter with alcohol. If you do allow people to enter currently with drinks, there should be no different with alcoholic beverages. I would recommend talking with Mitchell Hardware. They currently allow people to enter with drinks and they appear to be open to customers entering with alcoholic beverages. We have had alcohol in our retail store for over two years. We have never had problems with customers trying on clothing. Once again, I think each business will need to figure out how to manage their own business. The social district is there to create opportunity. Each business will need to determine how to take advantage of that opportunity."
Who came up with a 6-ounce cup?
Answer – "The cup would be between 12 and 16 ounces. Not sure we have made any decision on the drink size but 12 or 16 is what districts are offering."
If we don't put a sticker on the door, it will come across as we are an unfriendly store.
Answer – "Keep in mind it may be a sticker or lack of sticker. Meaning most towns only place a sticker on doors that allow drinks within the store. Three retailers (Surf, Wind and Fire, Nautical Wheeler, and Down East) will not be able to allow customers to enter with drinks by law because these three retailers also hold an ABC license. Also the restaurants and bars will not be able to allow customers to enter with drinks. I really don't think the rules (which will be clearly posted around town) will deter people from walking around town or discourage them from supporting our local businesses (no matter what kind of sign they have on their door)."
If it is about socializing, there are already many restaurants and bars that have tables and chairs outside where people can sit and enjoy a drink and engage with street traffic. 
Answer – "This is true. Socializing is large part of shopping. Most people shop in groups. The social district should encourage both socializing and shopping (why keep them behind chains crowded in front of a restaurant)."
Does the NB Police Dept. support this? If so, how will they increase the number of officers to police and enforce: cups re-filled in a person's own bottle or control transfers of alcohol to minors?
Answer – "So far I believe our PD will be willing to try social districts at the will of the Aldermen, city manager and city attorney. This would be a better question for the City Manager. I do know he has asked the police department investigate other towns with social districts. They will probably find the same thing I have found — There is no evidence that social districts create additional crime or ABC violations. There are already ABC laws that control the transfer of alcohol to minors. Social Districts do not replace current ABC laws. If someone wants to break the law, they are going to break the law – social district or no social district. Once again, I can say with confidence that other communities did not see an increase in ABC violations once they implemented a social district."
Note: NBN asked New Bern Police Chief Patrick Gallagher for his thoughts and his response was, "The New Bern Police Department's viewpoint on this, or any other city-sponsored or special event, is to ensure the safety of all involved. The NBPD has provided input to city leadership involving this new program. We believe that like other municipalities throughout North Carolina, the outcome of the program will be successful, safe and enjoyable for all involved. Although New Bern does not currently have social districts, the New Bern Police Department does have experience working with groups who organize festivals and special events where designated areas provide for the consumption of alcohol. In our experience with those events, we have not encountered significant issues."
Why is the Beermuda District on Pollock Street being included if this is also about enhancing retail traffic? There are no retail shops in that area. 
Answer – "They asked to be included and once again, everyone has a voice. Now we may not be able to get this passed with the inclusion of Pollock St. but we can try if that is what the businesses are asking (including Tryon Palace that has also requested to be included within the district boundaries."
If they are serious about helping retailers, why not increase parking limits? The two-hour parking keeps people from coming/staying downtown and only helps bars and restaurants since the 2-hour limit in only enforced during the day and bars and restaurant patrons don't have to worry about it.
Answer – "That is an issue to be taken to city hall and then the master parking committee. I would be on board with 3 hours. I was on the parking committee when we suggested the ordinance. I really don't know if three hours would help my business more than two; however, I do know that regulating parking has helped my business and has allowed for the parking spaces to turn quicker, thus, creating more opportunities for all businesses. I think three hours would work better for my business but if I was a coffee shop, I would continue to argue for two – high turnover is the key. Once again, we have to always compromise."
If they truly are interested in increasing business and foot traffic downtown, why don't they spend a year figuring out how to help the small retail businesses who are just hanging on and didn't have carry-out options during the pandemic? 
Answer – "I know for a fact we are truly interested in increasing business and foot traffic. I spend most of my days trying to figure answers to this exact question. It is important for the survival of my business. One of the best ways to tackle a problem is to determine best practices that others have already initiated. According to the NC Retail Merchants Association, Social Districts is one of the best practices to help small, independent retailers. The answer to this question is exactly why we are pursuing Social Districts. Keep in mind, social districts are simply one tool in the toolbox to create a vibrant downtown. We are also creating Friday Family Fun Nights each Friday evening with lots of street games, music and dining in the streets. It will be up to the retailer to have there stores open with in-store events to bring customers inside. As a downtown business council, we can only create opportunity. Each individual business will need to figure out how to take advantage of the opportunities."
"If you receive other questions, you can forward to me and I will do my best to answer. Thanks for acting as a voice for others that feel they do not have a voice. I really want every business to be heard." – Danny
Note: Although the initial questions and concerns came from business owners, there are over 500 residents who live in the proposed social district area.
If you have questions or concerns, there will be a second Public Input Meeting on April 18 at 2 p.m. at The Chelsea Restaurant.
New Bern Now is not taking a position on this.
Let us know your thoughts by sending an email.
Wendy Card, Editor-In-Chief