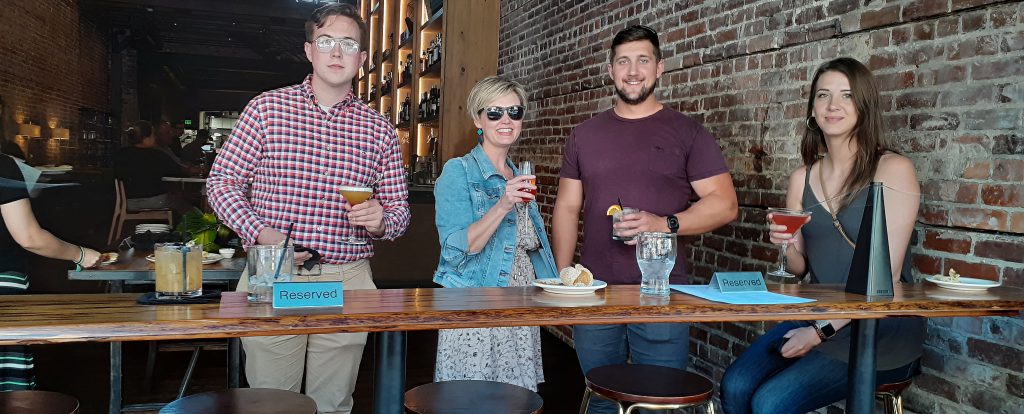 Are you looking for restaurants that will be open in the greater New Bern area on Easter Sunday?
If you don't see your favorite restaurant on the list, we may not have been able to reach them. Please let us know if you are aware of a restaurant that's open and we will add them to the list.
Asian:
China King, 133 Bridge Town Blvd., 636-3155
China Wok, 3321 Dr MLK Jr Blvd., 636-5288
Golden China, 953 Hwy 70 E., 637-1136
Hibachi Super Buffet, 3342 Dr MLK Jr Blvd., 633-9888
New Chinese Food Takeout, 1405 Tatum Dr., 636-9993
Breakfast, Coffee Shops, and Delis:
Baker's Kitchen, 227 Middle St., 637-0304
Bella's Cafe & Catering, 323 Middle St., 633-7900
Sea Glass Cafe, 1803 S. Glenburnie Rd., 634-1808
Italian:
37th Street Pizzeria, 2402 Neuse Blvd., 633-5444
Paula's Pizza & Italian Restaurant, 3946 Dr MLK Jr. Blvd., 636-2324
Surf and Turf (Seafood & Steak):
Captain Ratty's Seafood & Steakhouse, 202 Middle St., 633-2088
MJ's Raw Bar and Grill, 216 Middle St., 635-6890
Pirates Cove Seafood & Oyster Bar, 417 S Front St., 288-6334
Sea & Soul Bar & Grille, 1244 US-70E, 631-2215
Upscale Dining:
Christoph's on the Water (Doubletree), 100 Middle St., 658-9000
Cypress Hall Kitchen + Bar, 219 Middle St., 633-5909
Persimmons Restaurant, 100 Pollock St., 514-0033
Saltwater Grill at River Bend, 1 Marina Rd., 631-2742
Variety Dining:
Annabelle's Restaurant, Twin Rivers Mall, 3100 Dr MLK Jr Blvd., 633-6401
Blackbeard's Triple Play Restaurant & Pub, 415 S. Front St., 288-6351
Carolina Grill, 998 Hwy 70 E., 634-3456
Michael's Pub & Patio, 208 Pollock St., 631-1209
The Flame Catering, 2301 Neuse Blvd., 633-1193 (Brunch, reservations required)
Spunky McDoogle's, 1908 S. Glenburnie Rd., 637-5705
Half Time Pub and Grill, 3325 Dr MLK Jr Blvd., 672-8777
Vine Cafe, 3329 Dr MLK Jr Blvd., 631-5625
Happy Easter.
Questions or Comments? Send an email.
Stay up to date on the latest happenings by signing up for our daily news email below.
Wendy Card