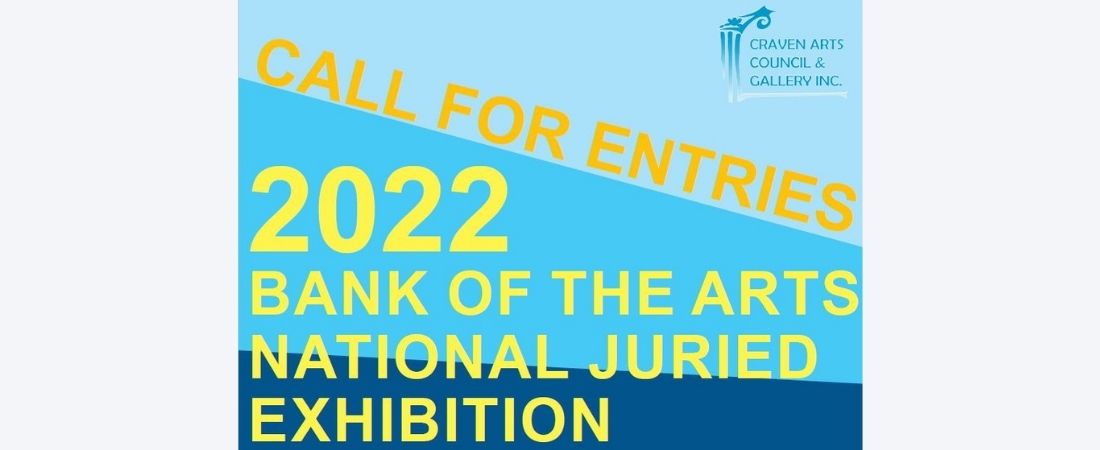 The Craven Arts Council is seeking artists for their upcoming biennial exhibition, the Bank of the Arts National Juried Exhibition. This biennial exhibition is Craven Arts Council's signature exhibition with over 130 artworks and over 600 entries in the 2020 Bank of the Arts National Juried Exhibition. Interested artists can apply through CaFE ( Call for Entry) after March 1st. Entry fee is $30 for CAC&G members and $35 nonmembers. Deadline to enter is May 21, 2022.
The incredibly popular Bank of Arts National Juried Exhibition showcases the talents of both local and national artists. There are five categories for entry: Contemporary Craft, Indoor Sculpture, 2D, Photography and outdoor sculpture. The 2022 Bank of the Arts National Juried Exhibition offers $5,000 in awards, including the $1,500 CAC&G Permanent Collection Purchase Award.
The show's juror will be Maya Brooks, the Mellon Foundation Assistant Curator at the North Carolina Museum of Art. Brooks's professional mission is to provide equitable museum experiences for diverse populations. Overall, she strives to restore access, inclusion, and agency in the museum field for marginalized communities.
For more information on the exhibition and the terms and conditions, please visit CravenArts.org and for any further questions, please call at 252-638-2577 or send an email.
By Mairin Gwyn, Development Director