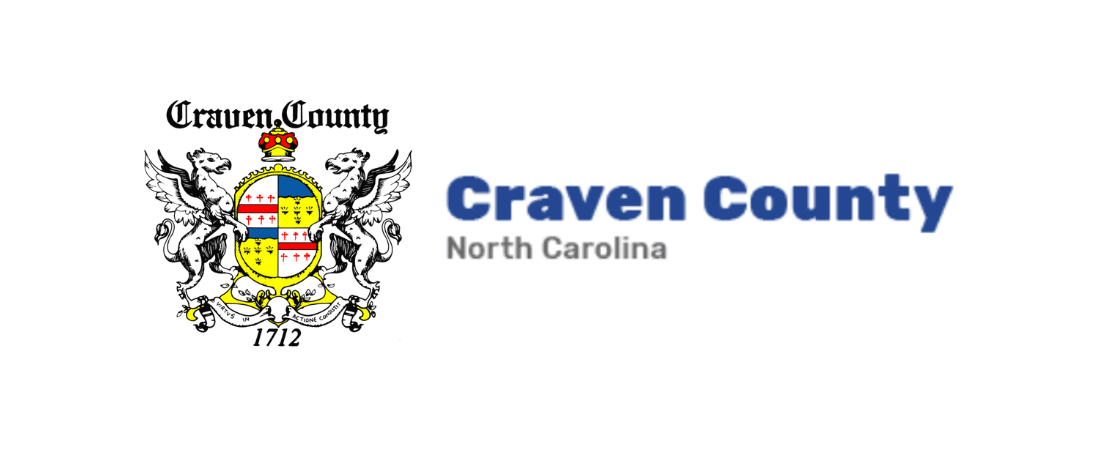 State of Emergency
Craven County declared a State of Emergency in preparation for significant winter weather impacts from Winter Storm Jasper effective at 3:00 p.m. on Thursday, January 20, 2022. "Declaring a State of Emergency means we are opening the door for federal and state resources and our ability to acquire them, shall we need them. This State of Emergency does not currently include other restrictions. Due to the ever-evolving changes with storm forecasts, Craven County will continue to monitor and adjust this declaration as necessary," stated Jack B. Veit, III, Craven County Manager.
Declaring a State of Emergency in advance of the winter storm helps Craven County officials prepare to respond if the situation requires it. A State of Emergency also speeds up supplies, allows for budget flexibility, allows for the redirection of staff, and protects consumers from price gouging.
In general, citizens are encouraged to:
Have enough food, water, and prescription medications on hand to last all household members and pets at least until Monday. Citizens with home medical needs such as oxygen, should be prepared to have enough to last them without assistance through Monday. Contact suppliers today to be certain spare oxygen is onsite in case of power failure.  Citizens should also have an adequate supply of flashlights and batteries.
Avoid carbon monoxide risks by keeping generators well away from the home. Never run a generator, charcoal grill, gas grill or camp stove in your home, garage, or any other enclosed area. Carbon Monoxide can be a silent killer.
If weather is bad, stay home unless it is necessary to travel.
Being prepared for winter weather means having the necessary information to make the right decisions. The National Weather Service recommends that you regularly check its website or tune into NOAA Weather Radio, local television and local radio in order to keep informed of weather conditions and forecasts.
Curbside Trash, Recycling and Convenience Centers
GFL, the vendor who provides Craven County customers' curbside trash and recycling pickup has announced curbside trash and recycling pick up will not take place on Friday, January 21, 2022 or Saturday, January 22, 2022.  This announcement only applies to GFL customers receiving curbside trash and recycling services through Craven County.
GFL will make up Friday's curbside trash routes the following Friday, January 28, 2022.
Friday's curbside recycling routes will be made up on Sunday, January 23, 2022.
A determination regarding the opening and hours of operation for Craven County's Convenience Centers on Saturday, January 22 and Sunday, January 23 will be determined at a later time as the storm progresses.
More Preparedness Information
For additional winter weather preparedness resources visit:
NWS winter safety page:  https://www.weather.gov/wrn/winter_safety
North Carolina Department of Public Safety preparedness page:  http://readync.org
FEMA's Winter preparedness page:  https://www.ready.gov/winter-weather
For Updates
Craven County Government Emergency Management updates will appear on the Craven County website at www.cravencountync.gov, on the Craven County Facebook page @cravencounty and the Craven County Twitter account @cravencountync.  Visit the Craven County Emergency Services website to register to receive emergency notifications via text, email and phone calls through the CodeRed Emergency Notification System at https://www.cravencountync.gov/175/Emergency-Services.
By Amber M. Parker, Human Resources Director, Craven County Human Resources