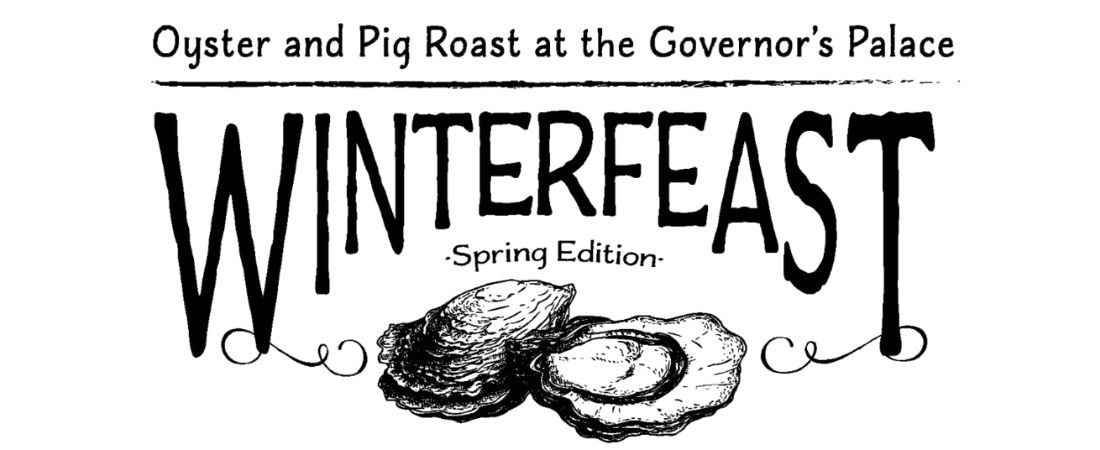 "Winterfeast: Spring Edition" will be celebrated on Saturday, March 26th, on the South Lawn of the Governor's Palace.  A new spin to our traditional Winterfeast event held annually in January, "Winterfeast: Spring Edition" delivers the traditional oyster feast with shrimp & grits, jambalaya, chowder and sides, with the addition of a savory pig roast and live music.
This culinary feast can be enjoyed while listening to the tunes and lyrics of the popular North Carolina band, Molasses Creek of Ocracoke Island. Molasses Creek's recordings have received airplay around the world, including releases in 2012 and 2014 reaching the top 5 in the National Folk Charts.
Cash bar with beer and wine.
Don't miss this event! Tickets on sale now!
By Nancy Figiel, Public Affairs Director