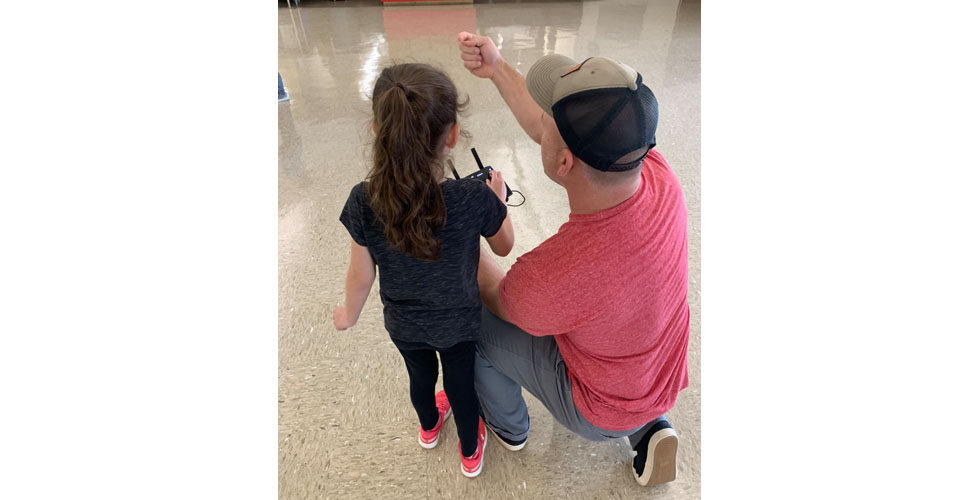 In the fall of 2019, Roger Bell New Tech Academy won a technology grant for $3,000 funded by Toyota of New Bern.
The Roger Bell New Tech Academy students now, more than ever, benefit from innovative approaches to learning. Engaging tools make learning fun, especially in remote learning situations.
The funds from this grant allowed Roger Bell to purchase a classroom set of DJI Tello educational drones (small remote-controlled flying quadcopters), along with extra accessories to build indoor drone obstacles and challenges. Students work in pairs, coding the path of the drone using school iPads and Tynker and Swift program languages. They essentially use math and language 'code' to set a path for the drones, then press play (or 'run') and the drone executes their commands. If problems arise, students go back and find the coding error and fix it. It is all about trial and error, cause and effect, creativity, perseverance, teamwork, and more!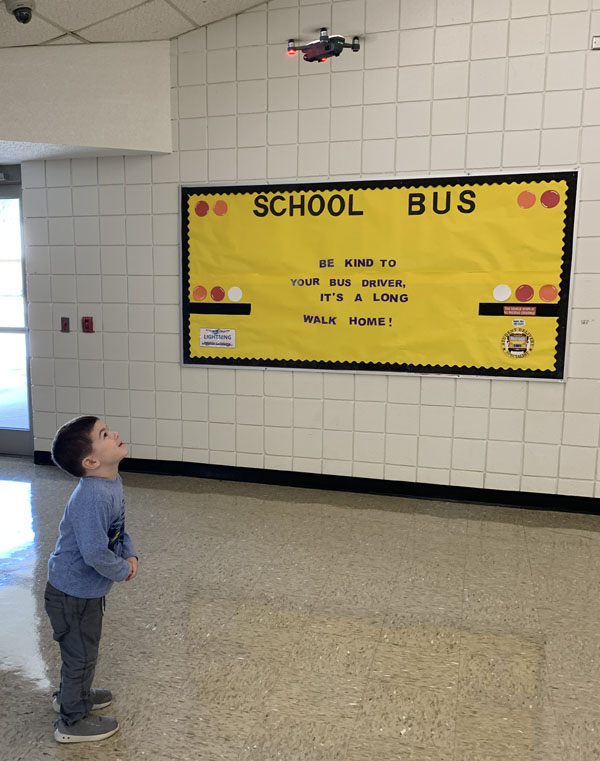 The drone flight hours at school obviously got cut short this year, however, we've moved the experience and coding challenges into the virtual space, having the whole school learn and strengthen their coding skills via fun coding assignments handed out virtually in google classroom. Enhancement teacher lessons about flight, combined with classroom teacher project-based learning flight assignments, add to the value of the project. As we finish the year we will take student coding that they have worked on and plug it into drones remotely. Then we will share the experience in a virtual setting via video and Zoom. Next year and beyond, students will build their coding and droning skills and take it to the next level!
By Paul S. Schernitzki STREAM teacher at Roger Bell New Tech Academy – Craven County Schools
Submitted by: Darlene Brown, Executive Director, Craven County Partners in Education