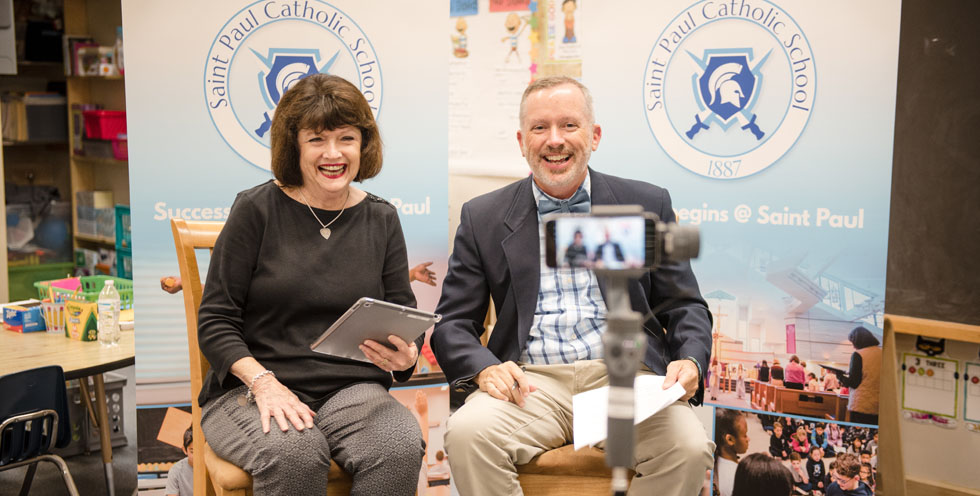 School fundraiser brings in $63,312 for scholarships and computers
COVID-19 couldn't stop Saint Paul Catholic School's 9th annual Reach for the Stars Gala from raising $63,312. This number includes sponsorships, donations, and the online auction with expenses taken out. These funds will go toward student scholarships and improvements in the school computer lab. On Friday, May 29th, the school held a digital gala on Facebook and YouTube to celebrate the contributions of school families, staff, and supporters. The in-person gala, initially scheduled for March 21st, was moved to a virtual platform in an effort to abide by social distancing and safety protocols.
School principal Dave Kierski hosted the one-of-a-kind interactive event. Historically, the gala has served as a major fundraiser for Saint Paul. Viewers were able to participate in a riveting online auction, get a true inside look at what goes on at the school, hear from teachers and parents, and enjoy a performance from singer and former Saint Paul student, Bryan Mayer.
Saint Paul Catholic School is a ministry of Saint Paul Parish. It is dedicated to the spiritual, intellectual, physical, and social development of each student. Saint Paul strives to educate the whole child and welcomes students of all faiths.
For more information, please contact Principal Dave Kierski at 252-633-0100,
Submitted by: Bob Mackowski, Marketing Coordinator, Saint Paul Catholic School