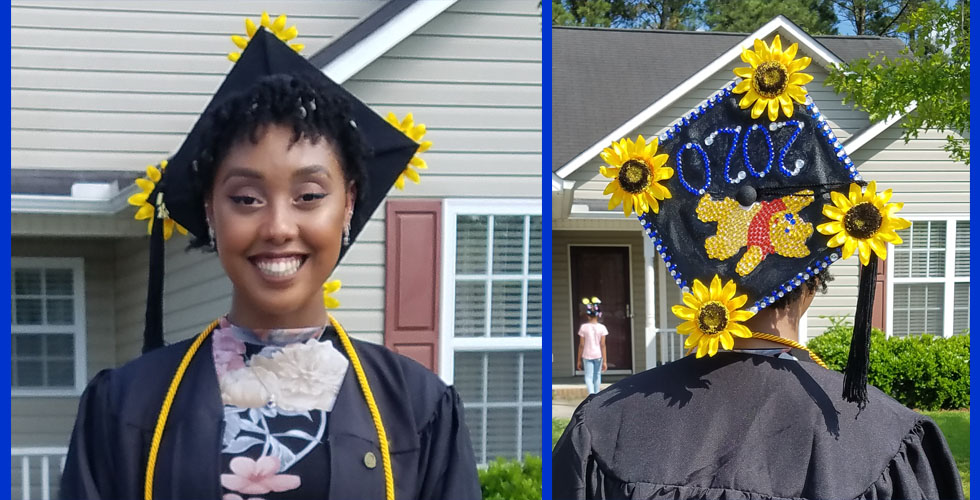 While walking around my neighborhood, I met Mia Bunn, who graduated from Johnson and Wales University in Charlotte, NC, with a degree in Baking and Pastry Arts and Food Service Management.
She was celebrating this special milestone with her family when I asked her if I could take her photo. She inspired me to create a Graduate Wall for the Class of 2020.
Graduates are missing out on making some of their most memorable experiences that come with graduation.
We want to shine the spotlight on local high school and college graduates by publishing their photos on the Class of 2020 Wall.
Send us your photos along with your loved ones name and a brief summary of their memories, accomplishments, and future goals via email.
Congratulations to 2020 Graduates!
Please know, there is no charge. We welcome good news stories and community announcements. Our goal is to promote the people, places, and happenings in New Bern and surrounding areas.
Please let me know if you have any questions by calling 252-259-6853.
Wendy Card