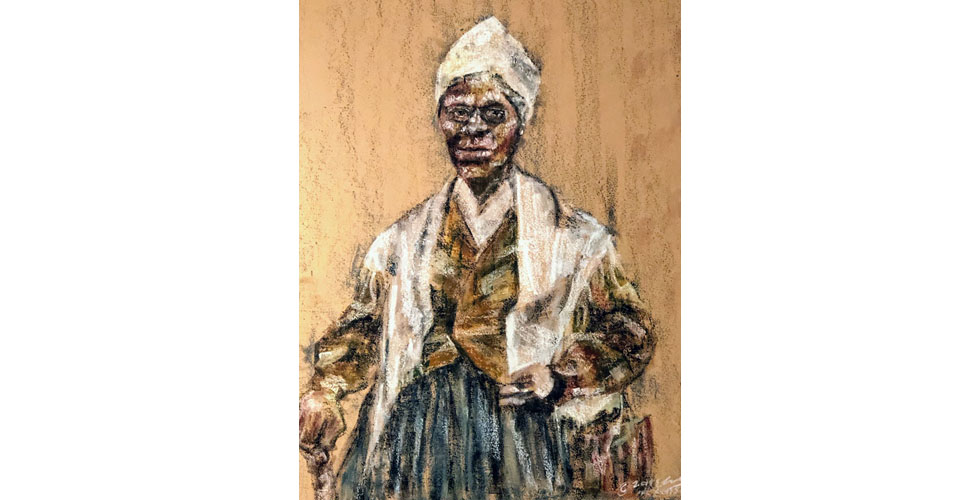 Bank of the Arts, 317 Middle St, New Bern
June 1- June 30
Craven Arts Council & Gallery is proud to present two exhibitions in the Main Gallery for the month of June: "Through the Lens" and "Juneteenth." These exhibitions were originally planned as separate exhibits, but due to the effects of COVID-19 on our state, have been consolidated into one exhibition. "Through the Lens" features works by children in military families. "Juneteenth" showcases he talents of local African American artists in our area. Craven Arts Council will host an opening reception during the downtown New Bern ArtWalk on June 12th, from 5pm-8pm, if the state has entered Phase 2 of the COVID-19 response.
"Through the Lens" is a photography and humanities based program operated by Craven Arts Council and Craven County Schools. Students at Havelock High School and Arthur Edwards Elementary School have worked with photographer Patrick Kehoe and writer Devyn Dawson over the past several months to create mixed media pieces and accompanying narratives about their unique experiences. All students were provided with cameras and instruction on photography, composition, narrative writing, and mixed media art. The exhibition was originally scheduled for April to commemorate the Month of the Military Child, but the hanging of the exhibition and number of works was affected by the COVID-19 crisis. This program was funded by a grant from the North Carolina Arts Council, a division of the Department of Natural and Cultural Resources.
Juneteenth, celebrated June 19th every year, commemorates the announcement of the Emancipation Proclamation in the state of Texas at the close of the Civil War. In honor of this historic celebration of freedom in the South, local African American artists will present works about the holiday, African American History, their experiences as African Americans, and what freedom means to them. Mediums range from acrylic to colored pencil to digital painting, with individual styles drawing on classical portraiture, animation, outsider art, and Afrofuturism.
Craven Arts Council and Gallery is open 10am-5pm Tuesday through Saturday, and admission to all galleries is free and open to the public.
Submitted by: Jonathan Burger, Marketing and Gallery Director, Craven Arts Council & Gallery, Inc.