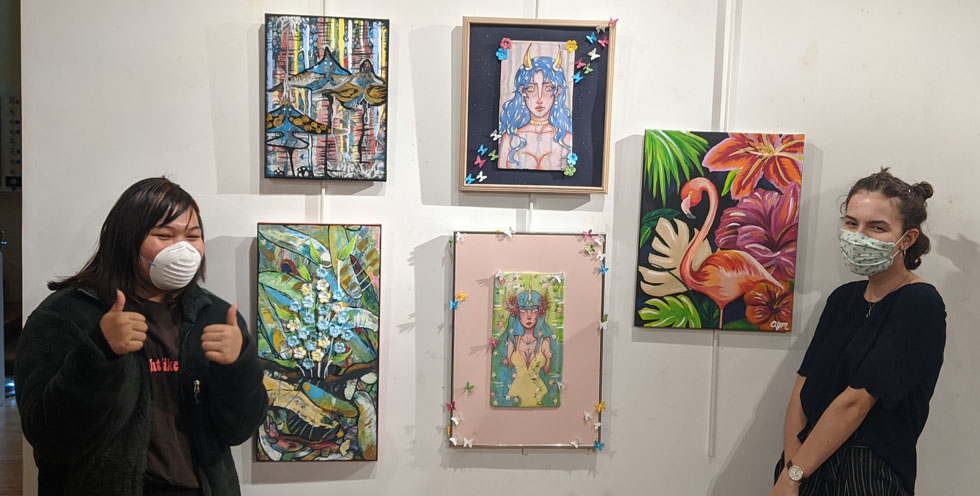 New exhibition in the Director's Gallery Highlights student work
May 15 – June 30
Craven Arts Council & Gallery is proud to present the works of students in the National Art Honor Society in the Director's Gallery for May and June. These piece were created by students at the local high school in a variety of mediums. Craven Arts Council and Gallery will host a reception during the downtown New Bern ArtWalk, June 12th, from 5 p.m. to 8 p.m., contingent on the state entering Phase 2 of the COVID-19 plan by that point.
The impact of the arts on students has been well documented by the National Endowment for the Arts, Americans for the Arts, and numerous other organizations. The students of the National Art Honor Society at New Bern High School serves to inspire and recognize students who have shown outstanding ability and dedication to the arts. This exhibition featured four students from New Bern High School: Anna Morefield, Kimberly Cusack, Sarah-Rose Spann, and Soe Gay Moo. Each student has contributed pieces that reflect their unique talents and styles.
Craven Arts Council and Gallery is open 10 a.m. – 5 p.m. Tuesday through Saturday, and admission to all galleries is free and open to the public.
For more information please contact Jonathan Burger, Marketing and Gallery Director, Craven Arts Council & Gallery, Inc. at the Bank of the Arts, 317 Middle Street, New Bern, NC, 252-638-2577.
Submitted by: Jonathan Burger