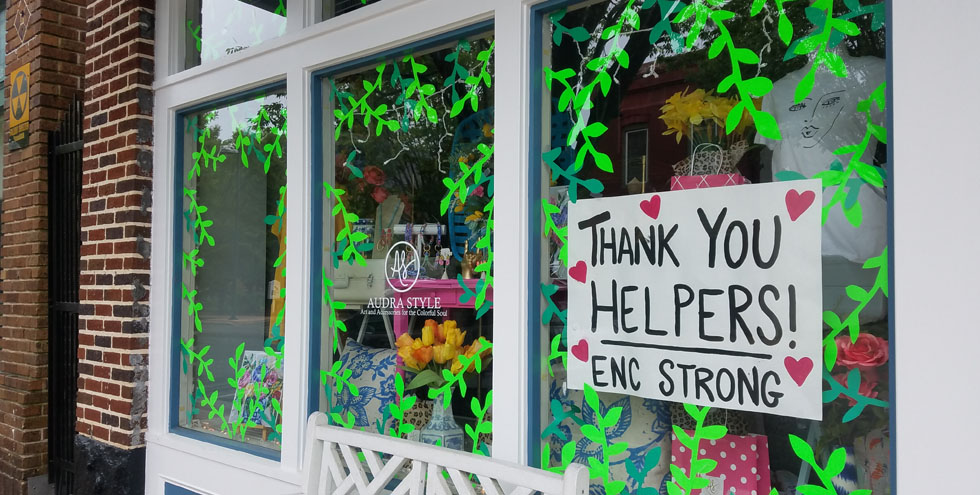 The last couple of days have been rainy, but bright moments shined through!
On Wednesday, we ventured Downtown. We saw friendly faces, admired beautiful artwork, and noticed welcoming open signs in shop windows.
Although our time was limited, we saw Reporter Sharon Danquah. She was preparing for her interview with The Chelsea Restaurant to find out what their plans are to reopen. We're looking forward to seeing her story on WCTI News Channel 12.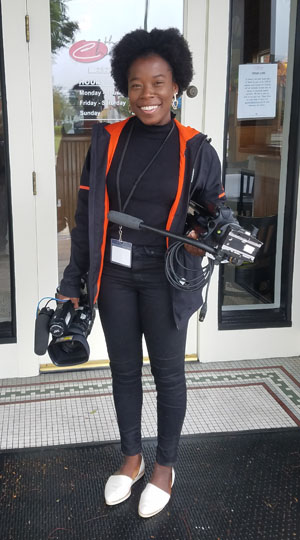 Walking down Middle Street, we couldn't help but notice the heartwarming "Thank You Helpers – ENC Strong window display at Audra Style – Art and Accessories for the Colorful Soul.
Bella's Café' and the Cow Café were open for curbside pickup and Living Well Down East was open for shoppers.
Next stop, the Craven Arts Council & Gallery at the Bank of the Arts where we admired the Main Gallery exhibit, "Through the Lens: Perspective of Military Families". Jonathan Burger, Gallery and Marketing Director, was excited to showcase the New Bern High School Student National Honor Art Society Exhibit.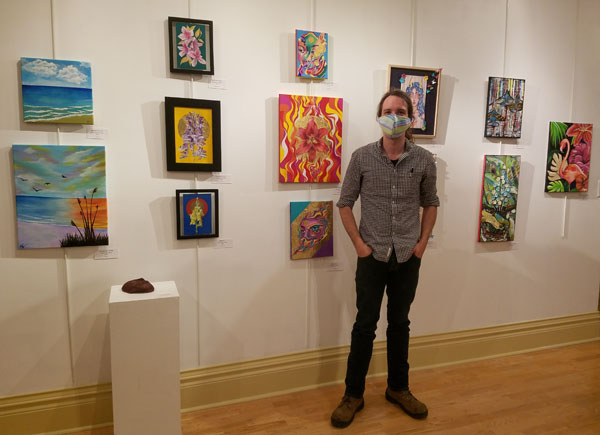 Before we left, we saw Executive Director, Eileen Bress.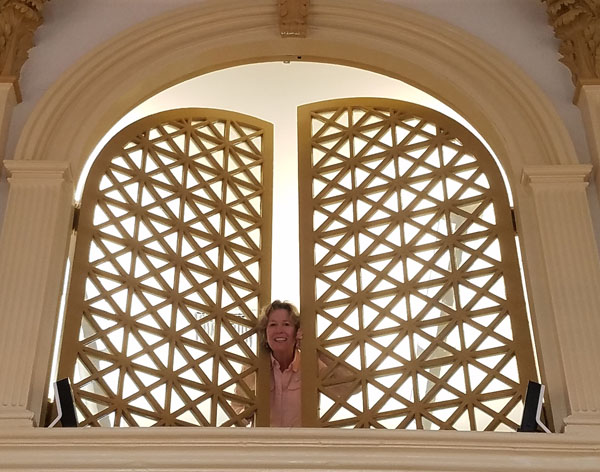 Charlie Hall was walking in as we were heading out.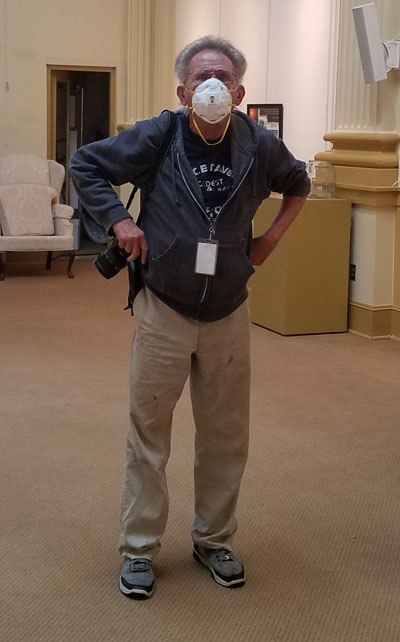 The last stop was Carolina Creations Fine Art & Contemporary Gallery where we caught up with Debbie Gent.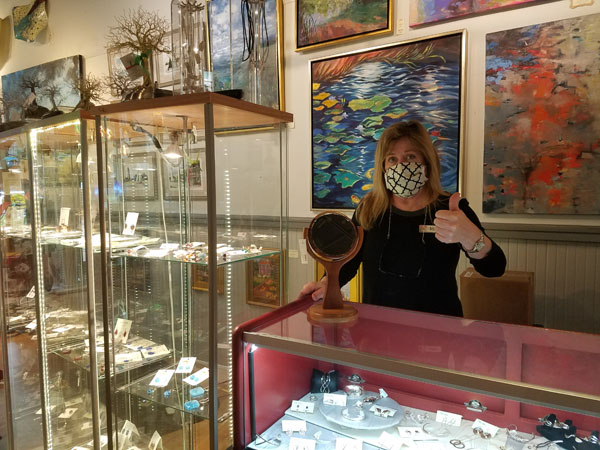 Tell us about your travels around the greater New Bern area by sending us an email.
Wendy Card