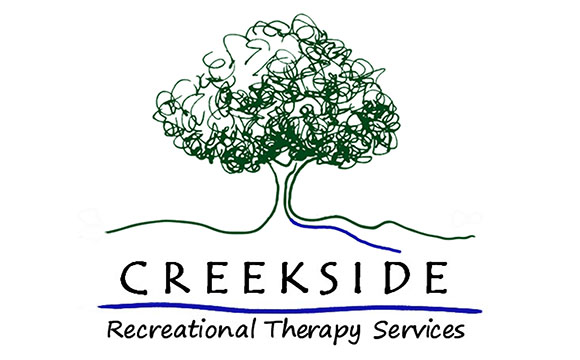 Every December, many families share the tradition of visiting Santa and having pictures taken. Sometimes these photos are even used as Christmas cards. There are several families throughout eastern North Carolina that feel like they are not able to participate in this holiday tradition, as they children who have special needs. At Creekside Recreational Therapy Services, we feel like everyone should have the opportunity to experience some of the fun and magic of the Christmas season.
The inspiration for Breakfast with Santa came from a family taking their child who has Autism to visit a Santa at a local mall. Usually, this experience does not go well for families with children who have special needs. There had to be a better way for families to share in this holiday experience. That's when the idea of Breakfast with Santa was born.
Breakfast with Santa is an inclusive and accepting environment where families who have children with special needs come to experience the holiday tradition of visiting Santa in a non-threatening, inclusive atmosphere. The whole family is welcome and every child (with and without special needs) receives a developmentally appropriate gift from Santa. All children are welcome, no matter what their ability level is, however, families must register for the event to ensure that we have a developmentally appropriate gift for your child(ren). Other activities at Breakfast with Santa include Making Reindeer Food, Making Christmas Ornaments, Singing Christmas Carols with Mr. Sam, Seeing the Nativity story brought to life, eating breakfast, having photos taken with Santa, receiving gifts, and so much more!
This year's Breakfast with Santa will be on Saturday, December 7, 2019 from 8:30 a.m. until 11:30 a.m. Breakfast with Santa is a free event, but donations are welcomed. We try to lessen the financial burden that families who have children with special needs have to bear, by providing most of our programs at little or no cost to families, as they have so many out-of-pocket expenses that are not covered by insurance. This is where sponsorship comes into play. We are currently looking for organizations, businesses and individuals to become sponsors for Breakfast with Santa.
Your generous gifts of sponsorship will provide many families with the opportunity to attend Breakfast with Santa, and experience some of the magic of Christmas.  Sponsorship is rewarding for your business or organization and helps support Creekside Recreational Therapy Services in being able to provide Breakfast with Santa and many other enriching programs.
For programs like Breakfast with Santa to succeed, the participation of the entire community is needed. There are several ways you can be a part of one of these projects:
By making a tax-deductible contribution on behalf of your company.
By providing some of the materials or supplies we will use in publicity for Breakfast with Santa, (i.e., signs, advertising space, printing etc.)
By donating supplies necessary for Breakfast with Santa to be effective (please contact Melissa Lewis for a complete list)
Sponsors play a key role in the success of Creekside Recreational Therapy Services, Breakfast with Santa and in the lives of the people we serve. We will make every effort to make sure that you receive advertising through our marketing mediums, including placing your logo or name in our press releases, newsletter, on our website and through our social media outlets. By supporting Creekside Recreational Therapy Services, we believe that you will be making a difference in people's lives and have your business information presented to a wide variety of people throughout eastern North Carolina.
Several levels of sponsorship are available. Please choose the one that is a good fit for you or your organization. Please join us to make a difference in people's lives.   Sponsorship provides the benefit of great exposure at a reasonable cost and the ability to help change someone's life.
Submitted by: Melissa Hunt Lewis, Executive Director, Creekside Recreational Therapy Services