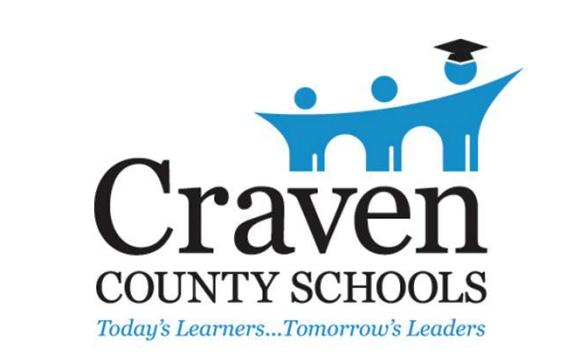 New Bern, NC – For this Beary Merry Christmas in downtown New Bern, Carolina Creations and Creekside Elementary School teamed up to shed light on the military family lifestyle.  The Hearts Apart for the Holidays live window display at Carolina Creations showcases a Marine family depicting the reality that many of our local military families will spend the holidays apart.
USMC SSgt Brandon Morrison and his wife, Martha, a veteran, along with their first grade and sixth grade children will play the roles of a family separated by deployment over the holiday season.  The vignette which spans two windows at Carolina Creations on Pollock Street is live on December 6 from 6 pm until 8 pm.  The counseling department at Creekside Elementary School provided artwork for the display while Carolina Creations staff set the stage.
The Craven County Schools Military Liaison Program strives to facilitate a vibrant and supportive connection between our schools, our community, and our military families.  According to the 2017 Blue Star Family Survey, 48% of military families feel like they don't belong in the local civilian community.  However, military families who rate civilian school support for military life as "excellent" report significantly higher levels of community connectedness. Local community engagement with military families helps smooth transition related stress from moves, trainings, and deployments.
Submitted by: Jennifer Wagner, Director of Public Relations, Craven County Schools