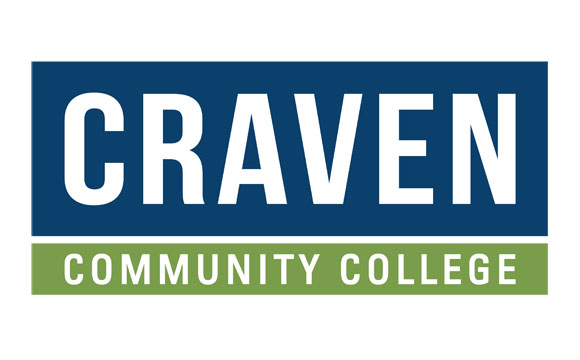 New Bern, NC – Craven Community College (Craven CC) will host a Holiday Stress Mental Health Resource Fair on Wednesday, Dec. 11 from 11 a.m. to 2 p.m. in the Naumann Community Room inside the Student Center on the New Bern campus.
This free event is open to the public and will cover ways to cope with holiday stress, anxiety and depression. Participants are asked to sign in upon arrival to be qualified to win one of several gift cards or certificates to local restaurants that have been donated in support of mental health awareness.
"Studies have shown that over 80% of adults deal with holiday stress this time of year due to various reasons such as financial difficulties, strained relationships, unrealistic expectations, poor social support, exhaustion, loneliness, hectic schedules and nostalgia for past holidays," said Kelly Taylor, Craven CC counselor. "This can lead to poor decisions in coping with these stressors, such as excessive alcohol, drugs, isolation, overspending, suicidal ideation and more."
The event is a collaborative effort between Craven CC's Counseling and Campus Life departments, Campus Security and Student Nurse Association. Several community partners will be present, including Brynn Marr Hospital; Celebrate Recovery (Temple Church); Coastal Women's Shelter; Craven CC's Academic Support Center and Student Nurse Association; Hope 4 NC (Trillium Health Resources); Integrated Family Services; New Beginnings (Hope Clinic); Pamlico Child and Family Therapy; PORT Health Services; Promise Place; Recovery Innovations & Wellness; Reviving Lives Ministries; RHA Health Services; and Craven County H.O.P.E. Each organization will have a holiday-themed booth set up with displays, demonstrations and handouts on how to cope with holiday stress, anxiety and/or depression as it relates to their area of expertise.
"According to Healthline, 'Holiday Blues' are a real phenomenon," said Taylor. "In addition, due to the change in the seasons and decreased sunlight, many suffer from Seasonal Affective Disorder (SAD). With the combination of Holiday Blues and SAD this time of year, surveys show people are more anxious, stressed, and feel depressed starting around Thanksgiving and into the New Year."
For more information on this event, or to make an appointment with Craven CC's counseling services, contact Taylor at 252-638-1613.
Submitted by: Craig Ramey, Director of Communications, Craven Community College