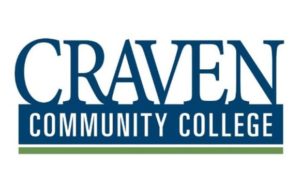 New Bern, NC – Craven Community College (Craven CC) will host "FAFSA Day" on Saturday, Oct. 26 from 9 a.m. to noon in the Godwin Memorial Library, located on the second floor of Barker Hall.
This event will help new and returning students with filling out the Free Application for Federal Student Aid (FAFSA) for fall 2020-2021. Financial aid advisors will be present to answer any questions.
"It may seem too early to complete the FAFSA, but if you don't fill it out early, you may miss out on federal aid," said Leslie Lloyd, executive director of financial aid. "Many scholarships are also tied to FAFSA completion."
Students must bring their 2018 taxes to complete the 2020-2021 FAFSA. Parent(s) should accompany dependent students under the age of 24. To be eligible for financial aid, students must fill out the FAFSA every year. Students always have a better chance of receiving federal and state aid the earlier they submit the FAFSA. Scholarship applications will be available in January.
"If it sounds like a lot of work, the payoff can be worth it," added Lloyd. "North Carolina tries to help students who receive a reduced Pell Grant or no Pell Grant. Please come see us on October 26 and we will be happy to help you."
For more information, contact Craven CC's financial aid office at 252-638-7216.
Submitted by: Craig Ramey, Director of Communications, Craven Community College