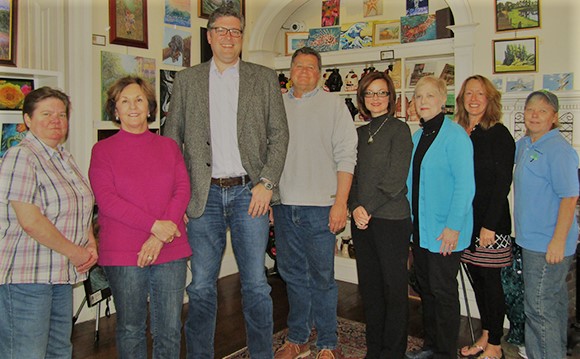 Listen to New Bern Now's Podcast Live for Episode 127!
We'll be recording in The Charles Tendell Studio tomorrow, October 17 from 1 – 2 p.m.
Podsquad Members: Jane Maulucci (The Reactive Voice), Brad Poirier, Colleen Roberts (City of New Bern), Rich Sheridan (Crystal Coast Discovery Map), Charles Tendell, and yours truly.
Watch the show on New Bern Live's Facebook Page or listen to our Podcast on NewBernNow.com with show notes that will be published on October 18 (available 24/7)! We're also on WNOS 103.9FM and 1450 AM every Wednesday at 8 a.m. and 5 p.m.
We connect you with our community! We talk about businesses, non-profits, locals, interesting places, outdoor life, arts and entertainment, history, and all kinds of happenings that make our town so special!
We'll also go Staytrippin' and Daytrippin in New Bern and Beyond!
Sneak Peek: A few of our special guests are Marissa Zinni and Kelly Millington with the Twin Rivers YMCA and Fish Biologist Ben Ricks! Watch for surprise guests!
Join us for our Social Media Minutes throughout the show and let us know your thoughts. It's a great chance to make free announcements!
Please let us know if you have any questions, comments, or if you'd like to join us for a future podcast by calling 252-259-6853 or sending us an email.
Thank you!
Wendy Card