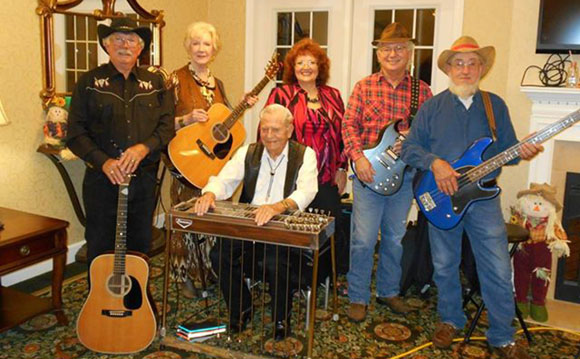 October 27
Country Gold will present a 24 Carat Concert in the Fellowship Hall of Riverside United Methodist Church, Sunday afternoon October 27.
Here is how the band describes itself:
Performing old country and gospel for local Assisted Living residents
Music from Patsy Cline, Ray Price, George Jones, many others. maybe even Elvis!
Leader – Mary Tingle
Guitar and vocals – William Stewart
Bass and vocals – Charlie Salter
Lead guitar and vocals – Carl Jones
Vocals – Janet Montero
Riverside United Methodist Church is at 405 Avenue "A" in New Bern.  The doors will open around 2:30, and the music starts at 3:00.  There is no admission charge for the concert, but donations to Riverside United Methodist Church will be accepted.
Submitted by: Simon Spalding