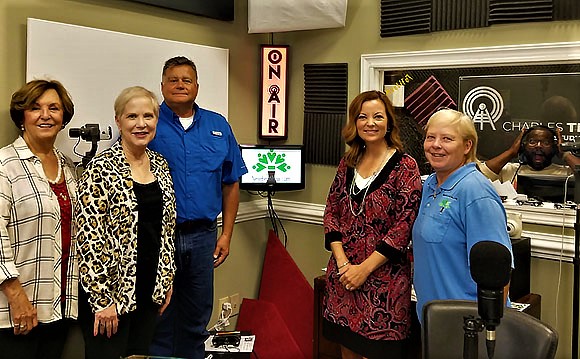 Episode 125
Connecting you with our community as we talk about the people, places, and the latest happenings in and around New Bern! During the show we talked about community news from locals; along with businesses and nonprofits! We also went Staytrippin', Daytrippin', and Nighttrippin'!
During this show, New Bern Now's Podsquad: Colleen Roberts (City of New Bern), Kathy Morrison (New Bern Historical Society), Rich Sheridan (Crystal Coast Discovery Map), Susan Moffat-Thomas, Charles Tendell (New Bern Live), with and I talked about the latest happening in our community on location in the Charles Tendell Studio located inside the O'Marks Bldg., 233 Middle Street Suite 107 in Downtown New Bern!
Special thanks to this episode's Sponsor, Pollock-Best Funerals and Cremations located at 2015 Neuse Blvd. in New Bern. For more information call, 252-637-5111 or visit PollockBest.com.
Listen here:
Show Notes:
00:47 – Pollock-Best Funerals and Cremations
2:15 – Obituaries on NewBernNow.com presented by Pollock-Best Funerals and Cremations
3:08 – In memory of Eddie Kaplan – "Love Dogs, Care About People"
3:42 – Catching up with The Podsquad
5:23 – Downtown New Bern Renaissance Program English Speaking Union of the US Colonial Capital Chapter
8:50 – Happenings at the New Bern Historical Society
– The Last POW with Steve Tyson Lunch and Learn – ENCORE
– Introduction to Gingerbread House Building Class
– Ghostwalk 2019
16:40 – Be Part of New Bern Now's Photo Shoot – Kidsville
20:20 – Good News from the City of New Bern
– Badge, Faith, and Community
– New Bear Town Bears
– Riverwalk construction
– Battle of the Badges Softball Game
28:23 – I Hate Hamlet
29:44 – Interview with Pat Drake, Tryon Civitan Club Peanut Butter Drive
38:20 – Social Media Minute
39:35 – Stories about New Bern
Staytrippin':
43:58 – At the Gallery: McCartney and Lennon
44:02 – Belt Sander Drag Race and Chili Cook-off
44:50 – Medicare 101
45:03 – Craven County Fair
45:16 – Date Night Movies in the Park: The Wedding Singer
45:33 – Disney "Alice in Wonderland" JR
45:43 – Household Hazardous Waste Collection Event
46:00 – Kitchens of New Bern Tour
46:13 – Oktoberfest
46:55 – Ninth Annual Oktoberfest
46:51 – Walk-In Bathtub's Improvised Comedy Show
October:
47:40 – Coastal Women's Forum Dinner with Speaker Debi Miller
47:54 – Grand Opening of ParkLane Integrative Health Practice
48:18 – New Bern Farmers Market
49:04 – Events at Tryon Palace
– Justice Paul Newby to Present "Recovering History – The Undercover Sting Operation that Recovered North Carolina's Copy of the U.S. Bill of Rights"
– Discovering Tryon Palace: Outlander and Outlander Home and Hearth
– Garden Lecture Series
– Lanterns on the Lawn: A Family Campout
– Behind the Scenes: Gardens
– 6th Annual Governor's Challenge Cornhole Tournament
– African American Heritage Walking Tour
– Behind the Scenes: Museum Technology
– African American Lecture Series: World War I – What is it good for?
Visit NewBernNow.com's Calendar for all the details and it's updated every day!
53:00 – New Bern Music Calendar
53:24 – Daytrippin'
– Beaufort Brewing Craft Beer Festival
– Emerald Isle Beach Festival
– Scott Arnold Live at 34 Degrees North Restaurant
58:40 – Social Media Minute
1:00.50 – New Bern's News Talk Radio Station WNOS 103.9FM
1.01.25 – Charles Tendell Studio and New Bern Live
Let us know if you want to join us as a guest or have any questions, comments or suggestions by calling 252-259-6853 or sending us an email at info@newbernnow.com.
Thanks for joining us and thanks for listening. Have a great day!
Wendy Card