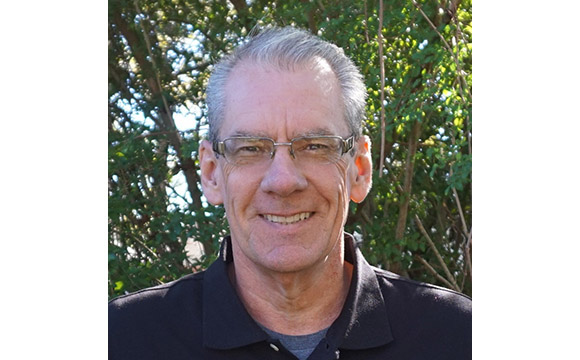 You, your spouse, and your three young children have just moved into your new home at the end of a quiet, shady cul-de-sac nestled deep in the suburbs. You're relieved to have made it through the home buying process, excited to finally start settling in, and looking forward to the memories you'll make in the years to come.
And then, shortly after moving in, you wake up on a Sunday morning to see some teenagers laying flowers & lighted candles at a makeshift memorial they have created near your mailbox.
While this may sound like the introductory scene to some late night thriller, it is in fact what actually happened to a young family in the fall of 2018 after moving into their new home in the hamlet of Brentwood on Long Island, New York. As they would come to find out, the house they had just purchased sat directly next to a wooded area where two teenage girls had been brutally murdered two years earlier.
And it suddenly became apparent to them why they had gotten such a great deal on their house. And nobody had said a word.
Real estate agents are required by law to share any known "material facts" – information about a property that is deemed to be so important that it could be a deciding factor of whether or not someone buys it – with all parties.
But while there are some things that are specifically called out as material facts – synthetic stucco, meth labs, & polybutylene piping to name a few here in N.C. – there is no definitive list, because not all things will necessarily be considered a material fact in all instances.
There are also some things that, while not considered material facts, can sometimes cause people to shun a property because of a negative association that they impart. Properties affected by these things are often referred to as "stigmatized".
A house that is rumored to be haunted is an example of a stigmatized property. So is one that is located in a neighborhood where a known sexual predator lives, or one that a notorious criminal used to call home. And a house where a death occurred – whether by natural causes, suicide, or murder – can also be considered stigmatized.
Whether or not these things are important depends entirely on the individual. For instance, one of the homes I purchased years ago was a two-story Victorian built in 1908 that had originally been owned by a doctor who had practiced out of one of the downstairs rooms. For a house that old – and especially one that had been used in that way – it was far more likely that someone had died in it than had not.
That in itself didn't bother me. It should be noted, however, that I did specifically ask if the house was haunted, because while I don't necessarily believe in that sort of thing, I don't necessarily not believe in it either. I do know for sure that I'm not the type who is ever going to "fight it out" with a poltergeist to see who gets dibs.
The important thing to understand about stigmatized properties is that real estate agents are not required to disclose that they have a stigma associated with them at all.
So what's your recourse as a buyer if these things are indeed important to you but nobody is required to tell you about them?
Ask. While agents are not required to disclose that information to you, they are also not allowed to lie about it either. If they know that a property is stigmatized, they have to tell you if you ask them.
And don't forget about the neighbors. Notoriety makes for great gossip, and people do like to talk. If you're shy about knocking on doors, just stand in the yard looking at the house for a while. Odds are someone will come out to talk to you, especially if there's something to tell.
Beyond that, however, realize that most real estate agents – the ones involved in the Brentwood sale notwithstanding – will disclose this information to you regardless, and not just because we're trying to avoid any potential post-sale blow-back. We'll do it because it's the right thing to do.
Please let me know if you have any questions by calling 252-876-8267 or sending an email.
By Contribution Author, Blaine Staat, Weichert Realtors At Rivers Edge, 220 Front St., Suite A, New Bern