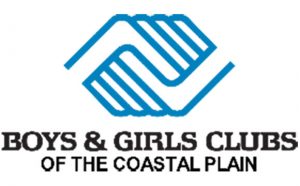 Attention Parents and Guardians: Please see the information below for details on the Boys & Girls Clubs of Coastal Carolina (BGCCP) summer camp. There will be set time frames in which you can register. Please refer to these times below.
– Summer camp will run for 8 weeks from June 17th to August 14th: Monday – Friday from 8 a.m. – 6 p.m.
– Summer Camp will be closed July 1st – 5th
– There is a flat rate fee of $30 per week, total cost of full summer camp is $240
– There is a onetime $25 membership fee for all new members plus weekly fee or full fee (Full Camp $265 / Weekly $55 first payment to register)
– Forms of payment accepted: Money order or bank certified check. No personal checks or cash!
– Weekly fee will be due every week by Friday evening. If your weekly fee is not paid by this time your child will not be able to attend camp on Monday morning.
– Registration began May 6th and there is limited space! This is open enrollment, there is no time frame allotted just for current members! To ensure your child a spot, register ASAP!
– Registration will only be accepted at New Bern Teen Center – 1203 Queen St., New Bern on Tuesday, Wednesday and Thursday at 5:30 p.m. – 7:00 p.m.
– In order for your child to attend summer camp, you must attend one of the two Summer Orientation meetings offered on the following days:
– Monday, June 10th and Tuesday, June 11th at 5:30pm at JT Barber Elementary School Site,  1700 Cobb St.
Breakfast is not provided; please be sure your child is fed prior to drop off. Lunch and a snack will be provided to your child at camp, they are welcome to bring a bagged lunch if they do not wish to eat the food provided.
Field trips throughout summer will be on a first come first served basis. Charges will be kept as low as possible but please be aware that not all field trips are free or included in summer camp fees.
As per organizational policy, we cannot dispense any medication to your child.
For questions or additional information, call 844-440-2717 Ext 231.
Submitted by: Andrea Nix, Regional Vice President, Boys & Girls Club of the Coastal Plain