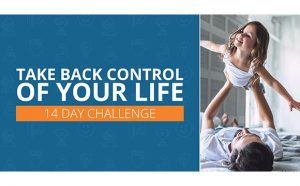 Garret Biss, a local Jack Canfield Certified Trainer, is hosting Take Back Control Of Your Life 14-Day Challenge where participants will learn proven tactics that are guaranteed to make life more enjoyable.
During this experience, Garret Biss will help resolve long-standing troubling situations and move forward without stress while also helping everyone master the #1 habit that top achievers use to stay focused.
"Would you like to make faster progress on achieving your dreams? Have you wondered if there's something else you can do to more easily reach your goals? Would it help if you could become part of an exclusive group of top-level thinkers from around the world…people who are success-oriented like you and who could be "on your side" helping you achieve your greatest desires," says Garret Biss. "Recently I've been hard at work preparing a unique and exciting FREE opportunity that will not only challenge you to take major action in your life starting on Feb. 18th, 2019, but it will also connect you to an "inner circle" that I'm creating of people who are pursuing achievement in their lives every day."
All are invited to participate in this experience. For more information about this challenge and to register, please visit: GarretBiss.synduit.com/CTRL0001.
Submitted by: Garret Biss, GarretBiss.com