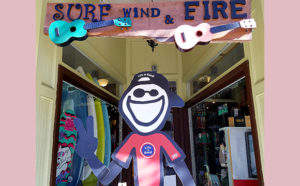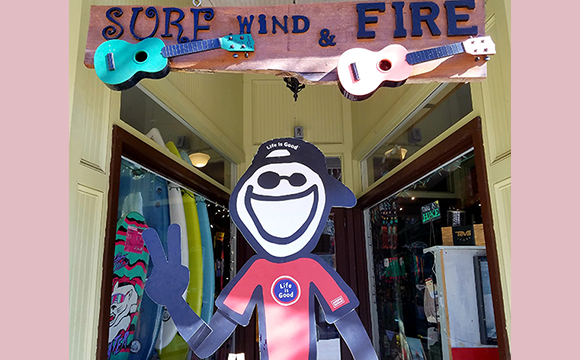 16th: Lunch and Learn: Decorating Through the Ages, 12:00 p.m. at the North Carolina History Center. Call 252-639-3500.
16th: Hairspray Auditions, 5:00 p.m. – 7:00 p.m. at the Masonic Theatre. Presented by RiverTowne Players. Call 252-633-3318.
16th: Spare Change Live, 7:30 p.m. at Blackbeard's Triple Play Restaurant and Bar. Call 252-635-3322.
16th: Explorations in the Arts: Highland Echoes – Music and Dance of Scotland, 7:30 p.m. – 9:30 p.m. in the Orringer Auditorium, Craven Community College. Call 252-638-7351.
16th: Caffeinated Soul Boogie Live, 7:30 p.m. – 10:00 p.m. at BrÜtopia Brewery. Call 252-631-5142.
16th – 17th: My Fair Lady, 7:30 p.m. at the New Bern Civic Theatre. Call 252-633-0567.
17th: New Bern Farmers Market, 8:00 a.m. – 2:00 p.m. at 421 S. Front St. Call 252-633-0043.
17th: Jonkonnu Symposium, 8:00 a.m. – 7:00 p.m. at the North Carolina History Center. Call 252-639-3524.
17th: 2018 Craig Brake Memorial Colors 4 Cancer 10K/5K/1M, 8:00 a.m. – 11:00 a.m. at Creekside Elementary School, 2790 Landscape Way. Benefiting by The Journey of Hope.
17th: Annual Craft Show, 9:00 a.m. – 2:00 p.m. at Township 7 Fire & Rescue, 1705 Old Cherry Point Rd.  Call 252-636-0492.
17th: Open Air Art & Craft Market, 9:00 a.m. – 5:00 p.m. at The Sanctuary Gallery. Call 252-571-8562.
17th: Auditions for Disney's Aladdin, Jr., 10:00 a.m. at the New Bern Civic Theatre. Call 252-634-9057.
17th: Auditions for Mama Mia, 10:30 a.m. at the New Bern Civic Theatre. Call 252-634-9057.
17th: Flag Retirement Ceremony, 12:00 p.m. at the VFW Dixon-Conderman Post 2514. Call 252-637-9222.
17th: Carolina Lily Fest, 5:00 p.m. – midnight at The Brown Pelican. Benefiting the Coastal Women's Shelter. Presented by GEM Productions.
17th: At The Gallery: Carly Simon performed by Marron Chaplin, 7:00 p.m. – 9:00 p.m. at the Bank of the Arts. Presented by the Craven Arts Council and Gallery. Call 252-637-2577.
17th: Irish Robinson Live, 7:00 p.m. – 10:00 p.m. at BrÜtopia Brewery. Call 252-631-5142.
Check out Jungle Jump of New Bern – it's an indoor bounce arena with an obstacle course and arcade games (772-3742); watch a movie at the Bear Town Cinema 6 (638-1820); go skating at Rollerland (633-3804), solve a mystery at the Bear Towne Escape Room (919-288-4764), or try paramotoring with ParaFlight (703-963-7389). Do you prefer ballroom dancing? Visit the Rivertowne Ballroom (637-2003).
Take advantage of over 20 parks and recreation facilities maintained by New Bern Parks & Recreation (639-2901) and Craven County Recreation & Parks (636-6606). Introduce your dog(s) to new friends or just let them run around at the Down East Dog Park at Glenburnie Park, please know that you need to register first and receive the gate code before you can enter (639-2901).
Visit the New Bern-Craven County Library as they have a lot of fun programs, events, and resources! They offer children's programs, computer usage and technology workshops, book clubs, writer's workshops, open mic night, live music, children's theatre, movie screenings and rentals, meeting rooms, historical and genealogy research, and much more! (638-7800).
Learn more about our town by taking a self-guided walking tour or have locals take you on a tour: African American Heritage Tour, Architectural Walking Tour, and Churchs & Cemeteries Tour, Historic Homes Tour, Revolutionary War Heritage Tour, and Walk to Remember Tour (based on Nicholas Sparks books) (637-0250); Bear Town Bears self guided tour; New Bern's Civil War Battlefield Park (638-8558), Scenic Airplane Ride by Tradewind Aviation (636-0716), and Trolley Tour (637-7316).
Take a walk in the woods in the Croatan National Forest. The forest's habitat has carnivorous plants like the Venus flytrap, pitcher plant, sundew, butterwort, bladderwort among other exotic plants. The Croatan spans approximately 160,000 acres and is located in New Bern's backyard. It's a sanctuary for black bear, deer, wild turkey, quail, coyote, bald eagle, beaver, bobcat, porcupine, American alligator, red-tailed hawk, and other wildlife you may see. For maps and more information, talk to the people at the Croatan National Forest's Ranger's Station on Hwy 70 E (638-5628).
Listen to our latest Podcast to hear more about the latest happenings in New Bern and Beyond:

If you don't have time to listen to the entire episode, click here to see the show notes and listen to parts of the episode.
What are you doing this weekend?
Tell us what you think sending us an email. Visit New Bern Now's Facebook page or sign up for the latest updates by submitting your email address in the right margin on New Bern Now's website.
Wendy Card