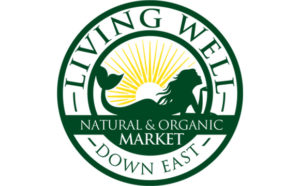 Living Well Down East, an eight-year staple in downtown Kinston opened it's natural & organic market located at 309 Middle St. in New Bern on November 5.
Owner Judy B. Johnson said, "I'm very excited for the opportunity to move my market to downtown New Bern. In these exciting and challenging times in the food industry, now is the time to make the move. Downtown New Bern is an ideal location for downtown dwellers, our current, loyal Kinston clientele and tourist alike."
Living Well has operated out of downtown Kinston since March of 2010. This natural & organic market features a full line of groceries, organic produce, gluten free items, bulk items including spices and teas, nuts, seeds and dried goods; local meats, honey, eggs, dairy items, snacks, frozen treats and other ready to eat items, beverages, health & beauty, private label essential oils, supplements, herbs, organic beer and wines. Living Well plans to offer the same full line of goods and services at the New Bern location. "I will feature our current line of goods and allow the market to evolve into what our clientele desires", Johnson said.
Johnson intends to offer in-house service providers, such as massage therapy, acupuncture treatment, and a dietitian or nutritionist.
Living Well will also develop delivery services including delivery to the local and transient boater communities. "This will be possible as a result of installation of a point-of-sale (POS) system". Additional staff will be required to implement these new services. Staff positions include: POS technician, window designer, delivery driver and sales clerks. "It's another phase to my long-term business plan to offer opportunities for employment at a very cool place to work" says Johnson. "It's all about having a passion for what you do and being of service to others".
For more information call, 252-637-0011.
Submitted by: Judy B. Johnson, Living Well Down East