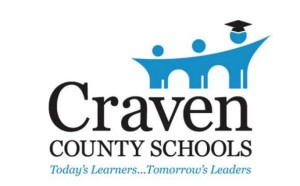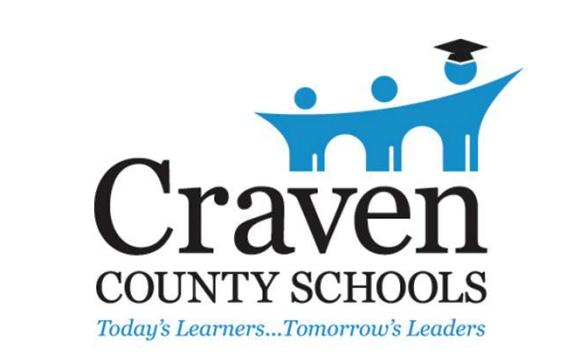 Craven County Schools continues to confront the challenges from the impacts of Hurricane Florence. Today in an Emergency called meeting of the Board of Education, an appropriation of 3.5 Million dollars was approved for damage repairs, school climate stabilization, and restoration and remediation services for our schools. Dr. Doyle expressed that this expenditure will not cover the full damages of Hurricane Florence to Craven County Schools. We continue to make progress and are happy to say that we are beginning the transition back to school. Craven County Schools has completed the process of testing air quality samples at all 23 of our school sites by an external industrial hygienist. At this time, based on the results, six school sites are cleared for students and staff to safely return to campus on Monday, October 8, 2018.
The schools are as follows:
Ben D. Quinn Elementary
Bridgeton Elementary
Grover C. Fields Middle
New Bern High (exception: Vocational Area)
Vanceboro Farm Life Elementary
West Craven High
Based on the air quality reports nine (9) schools have been partially cleared and once these buildings are restored and cleaned thoroughly they will be re-tested again. Once the air quality samples are reviewed and safely cleared, these campuses will be released for school to start back. Crews will be working today and throughout the weekend to remediate the impacted areas so please be prepared for future announcements for these sites:
AH Bangert Elementary
Brinson Memorial Elementary
Creekside Elementary
Havelock Middle (ECE Wing has been cleared)
HJ Mac Donald Middle
JT Barber Elementary
Oaks Road Academy
Trent Park Elementary
WJ Gurganus Elementary
Eight of our school sites have not been cleared and will need remediation by external companies contracted to complete the work in an effective and efficient manner. Funds for this work will come from the Board of Education fund balance appropriation made at today's meeting. The schools requiring greater detail to be cleared to safely return back to school are as follows:
Arthur W. Edwards Elementary
Graham A. Barden Elementary
Havelock Elementary
Havelock High
James W. Smith Elementary
Roger Bell New Tech Academy
Tucker Creek Middle
West Craven Middle
We appreciate the patience and understanding our school families and the community as we anxiously work to get our facilities at a safe level for all to return. Craven County has never experienced a storm of this magnitude and while the structural damage to our facilities does not appear to be great on the outside, the length of power outages at each site combined with moisture and humidity is a direct correlation to the air quality on the inside. Our tentative goal date for all facilities to be operational is Monday, October 15th, 2018.
Submitted by: Jennifer Wagner, Director of Public Relations, Craven County Schools