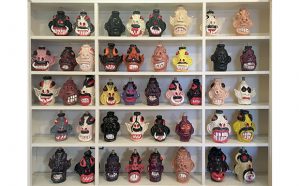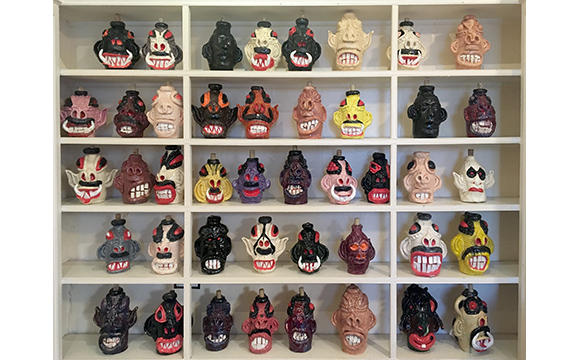 Greater Good Gallery will be having a clearance sale with partial proceeds benefiting hurricane relief.
One of the artists from Greater Good Gallery, Ben Watford will be featured on PBS, UNCTV's "North Carolina Weekend" television show Hosted by Deborah Holt Noel on Thurs., Oct 4, 2018 at 9pm. Watford speaks about his life as an artist and author. After filming the episode, Hurricane Florence flooded New Bern. In response, a fundraiser will be held at Greater Good Gallery during this first Friday's ARTwalk on the Oct. 5, 2018 from 5-8pm and during next weekend's Mumfust at 228 Craven Street, New Bern, NC.
Owner, Lisa Bisbee Lentz, explains, "We have all been hit hard with the hurricane. Some of my artists lost everything, including their house. Out of the tragedy, we are seeing some great community efforts. We'll be selling hundreds of pieces at rock bottom prices, in some cases, whatever you want to pay. Why? It's encouraged by the words of Ben Watford, as he always says, he wants everyone in the world to have a piece of his pottery."
Artists are pitching in for hurricane relief including Carol Jones' oil paintings; Nina Fette's circular glass sculpture; Gerry King's book and prints; Ben Watford's pottery, facejugs and books; Jon Derby's prints and photography.  Bisbee Lentz will be heavily discounting original oil paintings, hundreds of art-related books, frames, shelves, Greek columns, trunks, displays, craft paint and knick-knacks. She expresses her intention, "Our main concern is to find people who will care for these original pieces of art. If you ever wanted a piece of original art, now is your time to pick out a handful. We'll be clearing out the gallery to rewrite our storyline."
Please email info@GreaterGoodGallery.com for more information.
Lisa Bisbee-Lentz, Artist Representive, Greater Good Gallery