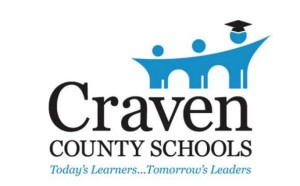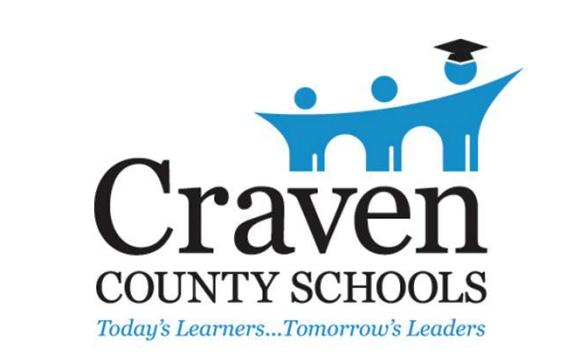 Michelle Lee, Principal of Roger Bell New Tech Academy, has been selected as the 2018-2019 Principal of the Year for Craven County Schools.  In her role as Principal of the Year, she will serve as the local advisor to the Board of Education and will represent Craven County Schools in local, regional and state events.  Lee's selection qualifies her to compete with other local award recipients for the Southeast Regional Principal of the Year title. From the regional winners, one will be named the 2019 NC Wells Fargo Principal of the Year.
Lee was one of the two finalists that interviewed with a local selection committee on October 24.
During her interview, Lee stated that she has been lucky to be able to create the environment that exists at Roger Bell this year.  "This has been the greatest gift to be able to build basically a new school from the ground up. I'm not going to say that it wasn't hard, because it was."  Lee further stated that parents had to learn to trust her and know that she was there for the long haul.  "I had some parents to push back on me, but I let them know that I wanted to make good decisions for their family."  Changes made to the school by Principal Lee include hiring Instructional Coaches to assist teachers and creating a space where lessons are modeled and practiced by teachers while receiving real-time feedback.
"I'm completely invested in the school, parents and the children there, and they know that I care about their children.  During the hurricane, I had parents to call me and ask for help.  They now look at the school as a resource and we want to be able to provide them with resources and services outside of the traditional scope.  We have to deal with basic needs before we can start working on higher order thinking skills."  Lee said that her goals were to hire strong teachers for every classroom, be highly-visible in the building and to create an environment where teachers can get their work done at the school, and then go home and have family time.  "These things allow teachers to re-energize and it builds community.  We're all in this together and I wouldn't ask them to do anything that I wasn't willing to do.  I'm willing to get into the weeds with them and get the job done."
The Wells Fargo Principal of the Year Award was introduced in 1984 to recognize outstanding leadership in North Carolina's schools and the role of the principal in establishing an environment conducive to the pursuit and achievement of academic excellence. Wells Fargo sponsors the award in conjunction with the NC Department of Public Instruction.
Each district winner will receive monetary awards from Wells Fargo in recognition of their achievement and will continue in the regional selection process.  The culmination of the Principal of the Year Program is a ceremony in Raleigh where the statewide winner is announced. The announcement is set to coincide with the NC State Board of Education meeting. The NC State Superintendent and other State Board members will also attend this event.
Submitted by: Jennifer Wagner, Director of Public Relations, Craven County Schools