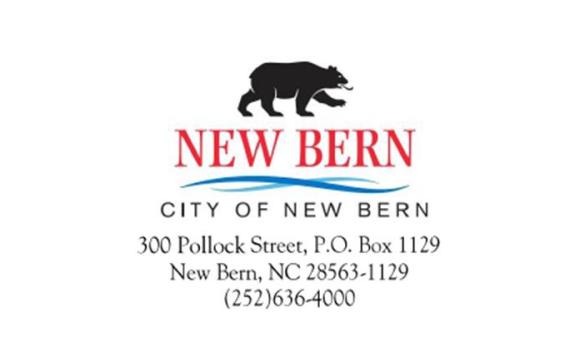 The City of New Bern has announced a final pass for hurricane Florence debris pickup.  All vegetative and construction demolition debris must be placed curbside before Monday, November 5, 2018.  Contractor crews will start on the 5th and spend several days completing this final pass.  During a work session Tuesday, the Board of Aldermen discussed phasing out debris collection and supported this final pickup.
Residents are encouraged to collect all remaining storm debris and place it curbside, but not in the street, for pickup.  As a reminder, debris must be separated into three piles:  vegetative, construction demolition, and household appliances/electronics.  Please push your piles as close to the curb as possible, away from power lines, so that our equipment can pick it up.  No new construction materials – wood, plywood, PVC, insulation, new appliance packaging – will be accepted.  Homeowners whose properties are undergoing new construction should have their contractor dispose of those materials at the landfill located at 7400 Old US Highway 70 West.
Once final pickup is complete on a city street, that street will be inspected and certified by the contractor and the City.  "As part of the closeout process, we will mark that street as complete, so the contractor knows – and we want to know – that they have hit every street in the city on their final pass," said City Manager Mark Stephens.  If you feel your street has been missed during the final pass, please contact the Department of Public Works at (252)639-7501.
When the final pass is complete, Public Works will resume its regular weekly vegetative collection schedule.  Please note that all debris placed curbside after the final pass must adhere to the City's size and length restrictions: no greater than 5 inches in diameter and no longer than 5 feet in length. Click here to visit our Public Works Leaf & Limb Information page on our website to review collection guidelines and find out when your scheduled pickup day is.
So far, contractor and mutual aid crews have collected 137,353 cubic yards of vegetative debris and 7,033 tons of construction debris within city limits.  Special thanks to our contractor Phillips & Jordan, our city crews, and the cities and towns of Raleigh, Charlotte, Rocky Mount, Greenville, Hendersonville, Garner, Harrisburg, Wilson, and Salisbury for their assistance with debris collection.
Submitted by: Colleen Roberts, Public Information Officer, City of New Bern