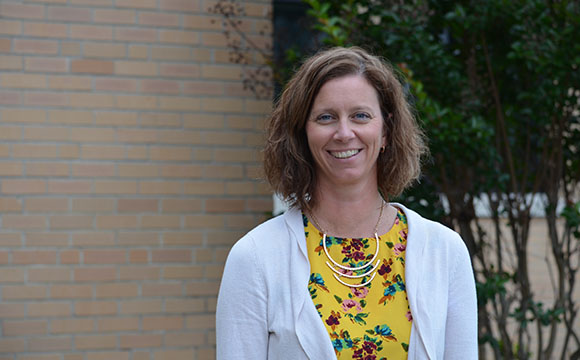 On May 17, 2018, The Craven County Board of Education approved Mrs. Jessica Fortescue as the new Principal for West Craven Middle School effective July 2, 2018.
Mrs. Fortescue is excited for the opportunity to return to West Craven Middle School as the principal.  She is looking forward to reconnecting with the staff, students and community of West Craven.  She started her career in education in 2006 as a math teacher at HJ MacDonald Middle School.  For the last five years she has served as an assistant principal at Brinson Memorial Elementary, West Craven Middle and New Bern High School.
Over the past few weeks Mrs. Fortescue has had the pleasure of working with the current West Craven Middle School Principal, Mr. Wilson and will continue to work closely with him over the coming month to ensure a smooth transition for both students and staff.
Mrs. Fortescue is married to Mitch Fortescue, an instructor with Craven Community College.  They are the proud parents of 2 sons, Ty, student at North Carolina State University and Frank, a junior at New Bern High School.  In Mrs. Fortescue's spare time she enjoys spending time with her family, reading and working puzzles.
Please welcome Mrs. Fortescue back to West Craven Middle School!
Submitted by: Jennifer Wagner, Director of Public Relations, Craven County Schools