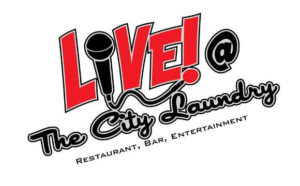 Tuesdays – World Tavern Poker, Two Seatings – 7pm and 9pm. World Tavern Poker is America's #1 Bar Poker League! Similar to a dart or pool league, you will be playing in free Texas Hold 'em poker tournaments each week. The top players receive points and rankings for the chance to move on to Tavern, Regional and National Championships for the shot of winning World Series of Poker Events! It's Free, it's Fun and best of all you have a shot of winning millions of dollars at the World Series of Poker!
Wednesdays – Pub Trivia with Austin Vaquilar at 7pm. Pub Trivia every Wednesday Night! Come and test your Trivia skills for an opportunity to win great prizes and have fun with friends! It's all about bringing people together! The kitchen at Live will be cooking up some great compliments for an evening of fun.
January 4th: John Van Dyke at 7pm. Local singer John Van Dyke presenting songs from Broadway, and the Great American Songbook. A nice relaxing starter for the weekend. No cover charge.
January 5th: Latin Dance party at 8:30pm with dance lesson at 9:30pm. Latin dance night returns! Salsa, Bachata, Meringue, and Cha-cha cha! Dance the night away with us! We'll be offering Latin specials from our kitchen and the bar. DJ starts at 9:30pm. We'll be offering a dance instructor to brush up your dance skills.
January 6th: Stand up Comedy Showcase at 8pm! Hosted by Matt White, Winner of the "2012 Port City Top Comic" and 2013 "Carolina's Funniest Comic", Matt White's brand of observational humor mixed with improv and theatre elements engages audiences and leaves them giggling for days. Join Matt and friends for an evening of laughter and fun. Tickets $8.
January 11th and 25th: Vintage Thursday with Alisa Mike at 6:30pm. Popular local singer Alisa Mike serenades us with jazz standards from the Great American Songbook. Vintage nights with Alisa are a wonderful trip back through time. She is a true Artist and a voice you must hear!" Table reservations are recommended. Always a full house! No cover charge.
January 12: Jazz and Blues with John Van Dyke and the Band at 8pm. Traditional Blues, Swing, Bossanova and Contemporary. Come out and enjoy some real jazz. Local Artist John Van Dyke brings together some of our areas finest jazz players for a monthly jam. $10 Cover.
January 13th: Theatre Friends – Chicago meets The Wiz at 8pm. A benefit for two upcoming local Theatre performances. The cast of New Bern Civic Theatre's 2018 production of The Wiz and the cast of Rivertowne Player's 2018 production of Chicago together on the same stage performing Broadway hits plus a sneak peak at each of these exciting upcoming productions. Tickets $10.
January 18th: Acoustic Coffee House with Patrick Bliss at 7pm. Bleeker Street bohemia! Local singer guitarist Patrick Bliss takes the stage for an evening of acoustic blues folk and Americana. No cover charge.
January 19th: An Evening with Jon Shain at 8pm. Jon Shain is a veteran singer-songwriter who's been turning heads for years with his words, his fiery acoustic guitar work, and his evolved musical style – combining improvised piedmont blues with bluegrass, swing, and ragtime. Tickets $12.
January 20th: Bridge to Breakdown from 8pm – 12am. Bridge to Breakdown is a band with a unique writing and performance style. Combining Rock, Metal, Blues, and Alternative to create a powerful fusion. A local favorite! The band consists of Talyn Detmers /Vocals, Guitar, Malcolm Matthews/Vocals, Guitar, Ian Felts/ Bass, and Taylor Cefalo/Drums.  Cover $10.
January 26th: Improv Comedy Night at 8pm. Audience's are part of the show! Give us your suggestions and watch us create hilarious unscripted scenes right before your eyes! This month featuring Walk in Bathtub,  New Bern's own Improv Team! Come and explore the hilarious, unpredictable world of Improv comedy. Tickets $7.
January 27th: Madame Z Pride at 9pm. Madame Z and The Pollock Street Drag Divas are back to host our first Pride show of 2018. Celebrate Diversity with a fun and loving crowd. It's always a great party. Everyone is welcome! $8 Cover.
For more information, call 252-876-7007 or visit The City Laundry at 901 Pollock St.
Submitted by: John Van Dyke, The City Laundry