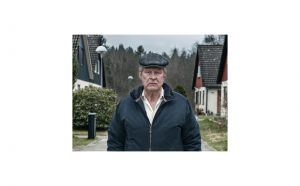 A Man Called Ove, Sweden (2012)
Rescheduled for Friday, January 12
Comedy, Drama – 116 mins – PG-13 – Languages: Swedish / Persian
Despite being deposed as president of his condo's resident association, 59-year-old misanthrope Ove continues to plague his neighbors with dictatorial demands. But when Ove's new neighbor runs over his mailbox, the old crank finds he's met his match. As Ove continues to try to enforce the community's rules, and remain unhappy, he finds an unlikely friendship develop with his new neighbor. This is a heartwarming tale that teaches us all to try to better understand others, accept them for who they are and to live life together. Through humor and heart, A Man Called Ove tells a powerful story of friendship and acceptance.
Orringer Auditorium – Craven Community College, New Bern
Two screenings at 2:30 and 7:30 p.m.
FREE Admission – Donations support the series
Submitted by: Jennifer Baer, Director of The Lifetime Learning Center and Community Outreach, Craven Community College