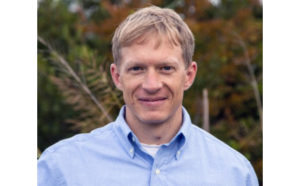 Discover how former Marine Corps Officer and military aviator, Garret Biss, uses his military experience to lead his nonprofit organization more effectively and to make a greater impact on the communities it serves. While surviving the hardship of transitioning from military life, Garret learned certain truths about charity, service, and the contribution that now form his ethos for life and social responsibility. As a professional speaker, transformational trainer, and philanthropy activist, Garret empowers individuals and organizations to find greater joy, do more good, and make a greater difference for those they serve.
On September 19th, Garret will share a message specifically crafted for nonprofit leadership. As the founder and current director of a nonprofit himself, Garret understands the passion for service, the demands unique to nonprofit organizations, and the vital role nonprofits play in local communities and around the world. By empowering nonprofit leadership with lessons he learned as a Marine Corps Officer, Garret seeks to make the greatest personal contribution he can to the industry he most passionately serves.
The presentation on September 21st will help you:
– Stimulate creativity and inspire greater employee contribution
– Increase employee engagement and work satisfaction
– Learn techniques to better manage assets and limited resources of the organization
– Strengthen organizational camaraderie and group cohesion
– Develop resilience against the professional burnout that plagues the industry
– Leverage the "gifts of giving" to help everyone in the organization do more, enjoy more, and achieve more
– Use Marine Corps Leadership principles to empower your organization to operate at a higher level
The presentation will be held on September 19th, at 9am at the New Bern Area Chamber of Commerce located at 316 S. Front St. For details call 252-637-3111 or register here.
Submitted by: Garret B. Biss, President, Diamond Mind, LLC and Founder/Director, One Million Goal, Inc.