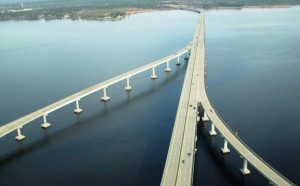 16th: Lunch and Learn: The Mystery of the Palace Grounds and Gardens, 12:00pm at the North Carolina History Center. Call 252-639-3500.
16th: Bern Summer Blast, Gates open: 5:00pm presented by the New Bern Area Chamber of Commerce at the New Bern Farmers Market. Call 252-637-3111.
16th: 2017 Blues Fest, 6:00pm at the New Bern Riverfront Convention Center. Presented by the Jazz Preservation Society of New Bern. Call 252-638-2577.
16th: Joe Brown and The Band, 8:00pm – 11:00pm at The City Laundry. Call 252-876-7007.
16th – 18th: Table Manners, Fri – Sat: 8:00pm; Sun: 3:00pm presented by Rivertowne Players at the Masonic Theatre.
17th: 19th Annual Run For Shelter, registration: 7:00am, race at 8:00am at Creekside Park. Presented by the Coastal Women's Shelter. Call 252-638-4509.
17th: Craven Cooperative Extension presents 'Growing a Garden for Bees' Workshop, 9:00am – 11:30am at the Craven County Ag Building, 300 Industrial Dr. Call 252-633-1477.
17th: 2nd Annual Eastern Carolina Weiner Dog Festival, 10:00am – 4:00pm at the New Bern Shrine Club, 2102 Glenburnie Rd. Call 252-636-0460.
17th: The Story of Fort Dixie, "Treasures in your backyard", 12:00pm – 1:00am on the 18th at VFW Post 2514, 3850 Butler Rd. Presented by the Craven County Battlefield Preservation Association. Call 252-637-9222.
17th: Asian Games Club of New Bern, 1:00pm at the Trent River Coffee Company. Call 252-514-2030.
17th: B&B from Cuz'n Kirk's Blues Band, 7:00pm at BrÜtopia. Call 252-631-5142.
17th: Arlin Tart, Andrew Maune, and Miguel Delima Performance, 8:00pm – 11:00pm at The City Laundry. Call 252-876-7007.
17th: Neil Diamond Tribute with Diamond Reno Band, doors open: 6:30pm, starts at 7:30pm at Grover C. Fields Performing Arts Center. Presented by The New Bern Civitan Club. Call 252-658-5375.
18th: Flag Retirement Ceremony, 12:00pm at the Veterans of Foreign Wars Post 2514, 3850 S. Butler Rd. Call 252-637-9222.
18th: African American Heritage Tour, 2:00pm at the Tryon Palace Waystation. Call 252-639-3500.
Listen to our latest Podcast to hear more about the latest happenings in New Bern and Beyond:

What are you doing this weekend?
Tell us what you think sending us an email. Visit New Bern Now's Facebook page or sign up for the latest updates by submitting your email address in the right margin on New Bern Now's website.
Wendy Card