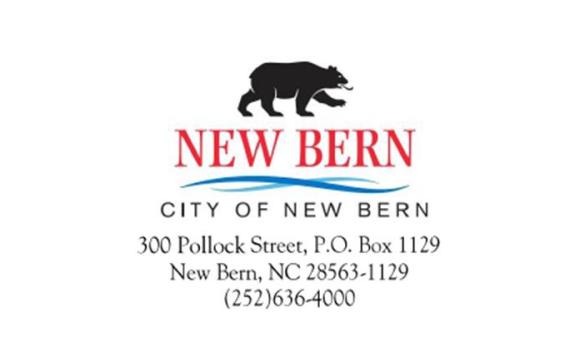 Residents and visitors are invited to New Bern for the City's annual Independence Day festivities and patriotic fireworks show. Events begin in the afternoon at Lawson Creek Park followed by fireworks in the evening that will be launched from the boat ramp at the east end of the park. This popular launch spot provides a beautiful view of the fireworks from the waterfront, downtown, the Neuse and Trent rivers, and Lawson Creek Park.
Lawson Creek Park will be open all weekend as a picnic area and fireworks viewing location. Festivities will begin at 4:30 p.m. on July 4th with a misting tent to help stay cool, bounce houses for the kids, games, and food and beverage concessions. Then, from 5-9 p.m. a deejay will play music and host dance contests. Finally, the fireworks show will begin at approximately 9:15 p.m.
Handicapped accessible parking will be available at Lawson Creek Park. Other parking inside the park will be available on a first come, first serve basis. Overflow parking will be available at Temple Baptist Church (1500 Kingdom Way) and YMCA (100 YMCA Lane). The City will also offer shuttle service from Stanley White Recreation Center (901 Chapman Street). The shuttle will run approximately every 20 minutes from 4-8 p.m. and resume once the fireworks show is over.
There are no street closures in effect for this event. However, Jack's Island and the boat ramp at the east end of Lawson Creek Park will be closed from 11 p.m. Monday, July 3rd through 11 p.m. Tuesday, July 4th and will be used to secure the fireworks launch site. The boat launch near Thalmann Field will remain open until 6 p.m. Tuesday for boaters, kayakers, and paddle boarders who wish to get on the water. Note that the boat ramp will be closed from 6 p.m. until after the fireworks show.
Visitors are welcome to bring coolers, blankets, lawn chairs and tailgate items to Lawson Creek Park. However, alcohol, glass, fireworks, pets, weapons, and concealed carry weapons are not permitted. Service animals are permitted pursuant to city ordinance Section 6-5. Bicyclists are asked to refrain from riding their bikes inside the park.
To manage Lawson Creek Park traffic, the US Highway 70 West exit to Country Club Road, Pembroke, and Trent Woods will be closed from 9-10 p.m. Traffic approaching from US Highway 70 East, Trent Woods, or Pembroke will be directed back onto 70 West. No traffic will be permitted onto First Street. After the fireworks show, all vehicle traffic will be directed to turn left out of the park toward the US Highway 70 entrance ramps and Country Club Road into Trent Woods and Pembroke. US Highway 17 Business will remain open as an alternate entry point back into the northern parts of town.
The City's rain date for the fireworks is Wednesday, July 5th. This will be a fireworks only event. Parking begins at 7 p.m. at Lawson Creek Park and Temple Baptist Church. The fireworks show will begin around 9:15 p.m.
As a reminder, City offices will be closed on Monday, July 3rd and Tuesday, July 4th in observance of the Independence Day holiday. Trash and recycling services will run as normal.
Submitted by: Colleen Roberts, Public Information Officer, City of New Bern